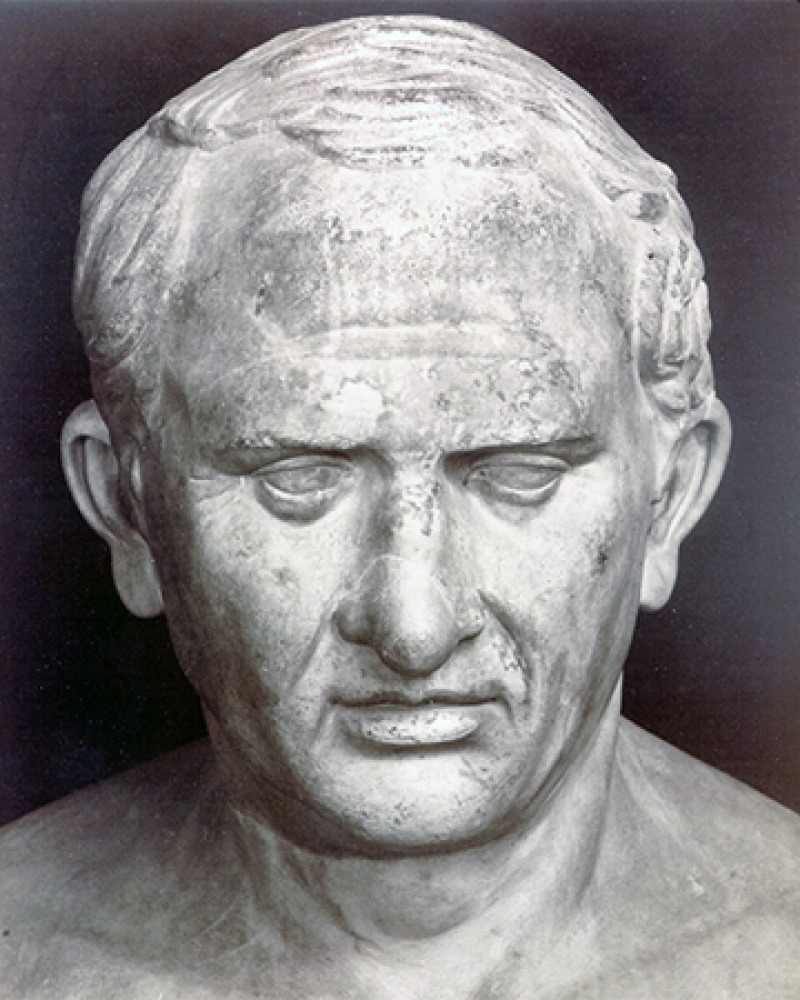 On the Nature of the Gods,
45
BC
Must I not marvel that there should be anyone who can persuade himself that there are certain solid and indivisible particles of matter borne along by the force of gravity, and that the fortuitous collision of those particles produces this elaborate and beautiful world? I cannot understand why he who considers it possible for this to have occurred should not also think that, if a countless number of copies of the twenty-one letters of the alphabet, made of gold or what you will, were thrown together into some receptacle and then shaken out onto the ground, it would be possible that they should produce the Annales of Ennius, all ready for the reader. I doubt whether chance could possibly succeed in producing even a single verse. Yet according to the assertion of your friends, that out of particles of matter not endowed with heat, nor with any quality, nor with sense, but colliding together at haphazard and by chance, the world has emerged complete, or rather a countless number of worlds are some of them being born and some perishing at every moment of time. If the clash of atoms can create a world, why can it not produce a colonnade, a temple, a house, a city, which are less and indeed much less difficult things to make? The fact is, they indulge in such random babbling about the world that for my part I cannot think they have ever looked up at this marvelously beautiful sky.
Who would not deny the name of human being to a man who, on seeing the regular motions of heaven and the fixed order of the stars and the accurate interconnection and interrelation of all things, can deny that these things possess any rational design, and can maintain that phenomena, the wisdom of whose ordering transcends the capacity of our wisdom to understand it, take place by chance?