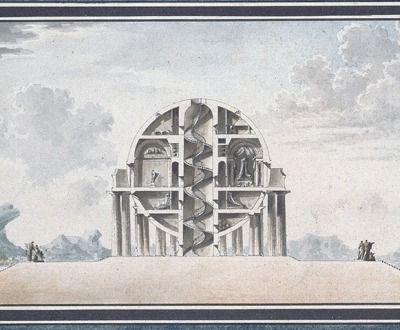 Design for a House for a Cosmopolite, by Antoine-Laurent-Thomas Vaudoyer, 1783. Private Collection / Archives Charmet / Bridgeman Images.
Home
Volume X, Number 1 | winter 2017
Miscellany
Since opening in 2009, the fifty-eight-story Millennium Tower, which offers multimillion-dollar condos in San Francisco's Financial District and won several awards for structural engineering, has sunk sixteen inches and tilted six inches toward its neighbor. Developers blame a transit hub under construction next door; the transit authority denies responsibility. "San Francisco is not going to bail anyone out," the city supervisor has said. "It's not our problem."
The ache for home lives in all of us, the safe place where we can go as we are and not be questioned.
—Maya Angelou, 1986