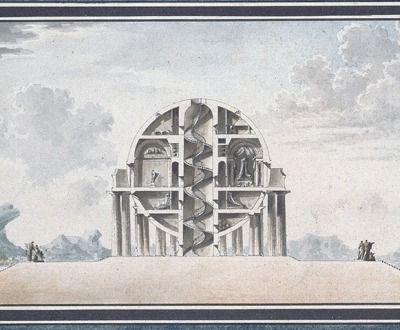 Design for a House for a Cosmopolite, by Antoine-Laurent-Thomas Vaudoyer, 1783. © Private Collection / Archives Charmet / Bridgeman Images.
Home
Volume X, Number 1 | winter 2017
The ache for home lives in all of us, the safe place where we can go as we are and not be questioned.
—Maya Angelou, 1986