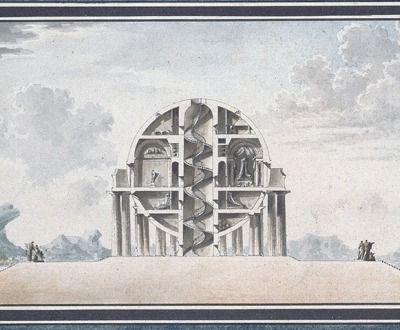 Design for a House for a Cosmopolite, by Antoine-Laurent-Thomas Vaudoyer, 1783. Private Collection / Archives Charmet / Bridgeman Images.
Home
Volume X, Number 1 | winter 2017
Miscellany
Before Inuit tribes in southeastern Alaska would offer hospitality, anthropologist Franz Boas noted, a stranger would have to exchange blows to the head with a tribesman until one combatant was "vanquished." In other areas, men would strip down and arm wrestle, sometimes to the death. The Inuit understanding: "The two men in meeting wish to know which of them is the better man." 
God walks among the pots and pans.
—Saint Teresa of Ávila,
c.
1582
Lapham'sDaily
Stay Updated Subscribe to the LQ Newsletter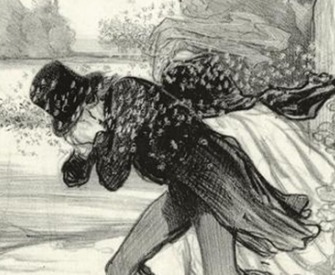 DÉjÀ Vu
2018:
The NYPD beekeeper vacuums up a swarm of bees on a hot dog stand in Times Square.
1906:
Bees take over a Los Angeles street as spectators watch.
More

The World in Time
Lewis H. Lapham talks with Jill Lepore, author of These Truths: A History of the United States. More