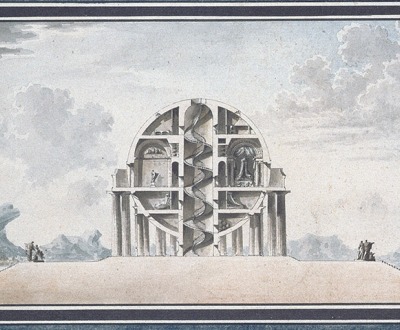 Design for a House for a Cosmopolite, by Antoine-Laurent-Thomas Vaudoyer, 1783. © Private Collection / Archives Charmet / Bridgeman Images.
Home
Volume X, Number 1 | winter 2017
Miscellany
When a theologian renting from ninth-century Islamic philosopher al-Kindi hosted two cousins for a monthlong visit, the landlord increased the rent proportionally. His reasoning: a dwelling has a "limited existence." A tenant enjoys this without the burden of ownership, then leaves the space "a dung heap and in dilapidation, only repairable at grievous expense."
A crust of bread and a corner to sleep in / A minute to smile and an hour to weep in.
- Paul Laurence Dunbar, 1895
Lapham'sDaily
Stay Updated Subscribe to the LQ Newsletter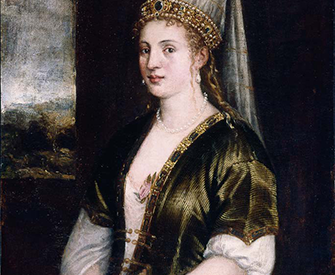 Roundtable
Sixteenth-century Ottoman queen Roxelana, once a slave, makes her mark. More

DÉjÀ Vu
2017:
U.S. Department of Agriculture bans words related to climate change.
-350:
Aristotle denies that the climate is changing.
More

LQ Podcast
Lewis H. Lapham talks with Stephen Greenblatt, author of The Rise and Fall of Adam and Eve. More