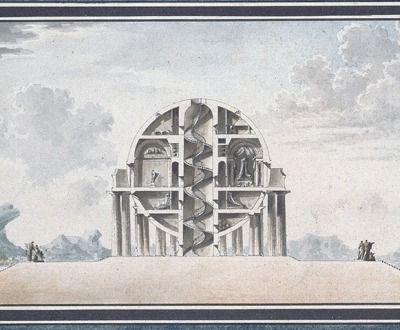 Design for a House for a Cosmopolite, by Antoine-Laurent-Thomas Vaudoyer, 1783. Private Collection / Archives Charmet / Bridgeman Images.
Home
Volume X, Number 1 | winter 2017
There are an estimated 15,000 operational house museums in the United States.
View
A crust of bread and a corner to sleep in / A minute to smile and an hour to weep in.
—Paul Laurence Dunbar, 1895