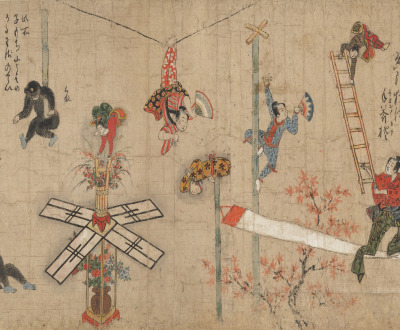 Acrobats (detail), Japanese handscroll, nineteenth century. The Metropolitan Museum of Art, Gift of Mrs. Henry J. Bernheim, 1945.
Happiness
Volume XII, Number 3 | summer 2019
Miscellany
First documented in the Divine Farmer's Materia Medica Classic of the first or second century, the bark of the mimosa tree, known as he huan pi ("collective happiness bark"), is thought to harmonize the emotions and render a person worry-free. The manual advises that "protracted taking may make the body light, brighten the eyes," and induce one to feel "as if one had acquired whatever one desired." Modern practitioners sometimes call it "herbal Prozac."
Human happiness never remains long in the same place.
—Herodotus,
c.
430
BC
Lapham'sDaily
Stay Updated Subscribe to the LQ Newsletter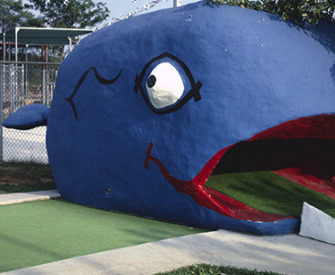 DÉjÀ Vu
2020:
Whale catches runaway train.​
1891:
Whale purportedly houses lost sailor in its stomach.
More

The World in Time
Lewis H. Lapham speaks with the author of Fears of a Setting Sun: The Disillusionment of America's Founders. More