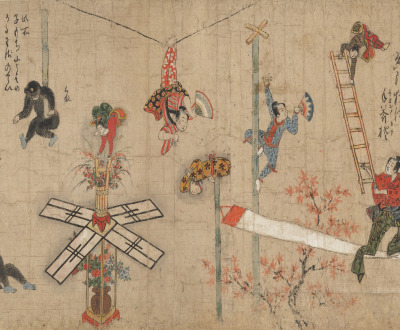 Acrobats (detail), Japanese handscroll, nineteenth century. The Metropolitan Museum of Art, Gift of Mrs. Henry J. Bernheim, 1945.
Happiness
Volume XII, Number 3 | summer 2019
Map
Miscellany
Voices In Time
Charts and Graphs
Contributors
Conversations
Gain access to all content with a subscription.
Lapham's
Daily
Stay Updated Subscribe to the LQ Newsletter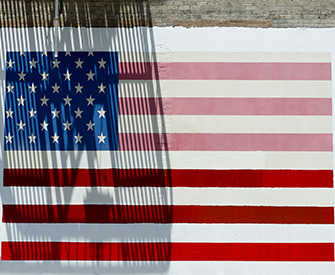 Roundtable
A history of how Peoria became a stand-in for the country surrounding it. More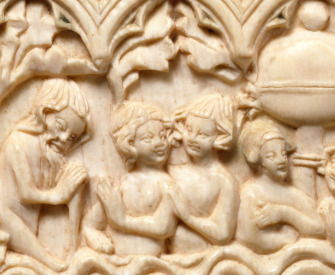 DÉjÀ Vu
2019:
Radical life extensionists trust science to cure death.
1786:
A doctor mines the habits of history's long-lived for tips.
More

The World in Time
Lewis H. Lapham talks with the author of The British Are Coming: The War for America, Lexington to Princeton, 1775–1777. More