Photochrome of a glacier, Grindelwald, Switzerland, c. 1890. © Rijksmuseum. 
Discovery
Volume X, Number 2 | spring 2017
Miscellany
Archaeologists in France discovered in 1865 a Stone Age human skull with a hole sawed in it. They believed it had served as a drinking vessel; one wrote the hole was "expressly made for the application of the lips." But later study by an anatomist proved this to be incorrect: the skull was actually evidence of ancient brain surgery.
The eternal mystery of the world is its comprehensibility.
—Albert Einstein, 1936
Lapham'sDaily
Stay Updated Subscribe to the LQ Newsletter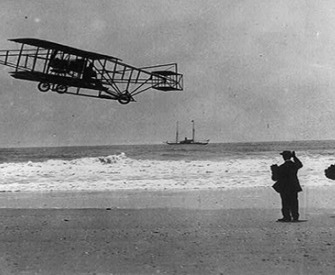 DÉjÀ Vu
2018:
A twelve-year-old steals his parents' credit card and gets on a plane to Bali.
1723:
Seventeen-year-old Ben Franklin runs away on a boat and ends up in Philadelphia.
More

The World in Time
Lewis H. Lapham talks with Steve Fraser, author of Class Matters: The Strange Career of an American Delusion. More