Photochrome of a glacier, Grindelwald, Switzerland, c. 1890. © Rijksmuseum. 
Discovery
Volume X, Number 2 | spring 2017
Miscellany
A 52-million-year-old fossilized tomatillo found in January 2017 revealed the fruit to be five times older than scientists had previously thought. "The initial discovery was a very big OMG moment," said paleobotanist Peter Wilf. "I was like, 'Wait a minute, wait a minute, wait a minute. Could it be? Could it be? Could it be? Really? Really? Really?' Then I just went nuts."
How gloriously legible are the constellations of the heavens!
—Anthony Trollope, 1859
Lapham'sDaily
Stay Updated Subscribe to the LQ Newsletter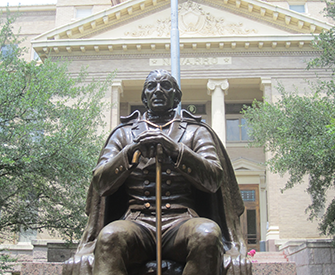 Roundtable
How José Antonio Navarro challenged the historical narrative of Anglo Texas. More

DÉjÀ Vu
2017:
U.S. Department of Agriculture bans words related to climate change.
350 BC:
Aristotle denies that the climate is changing.
More

The World in Time
Lewis H. Lapham talks with Mark Kurlansky, author of Paper: Paging Through History. More