Photochrome of a glacier, Grindelwald, Switzerland, c. 1890. © Rijksmuseum. 
Discovery
Volume X, Number 2 | spring 2017
Miscellany
Members inducted into the U.S. National Inventors Hall of Fame in 2010 included Yvonne Brill, whose electrothermal hydrazine thruster keeps satellites in space orbit, as well as Arthur Fry and Steven Silver, who created sticky notes (Fry, the concept; Silver, the glue). "Note: It took one woman to invent a rocket thruster," wrote a Washington Post reporter about the induction ceremony, "and two men to invent Post-its."
The eternal mystery of the world is its comprehensibility.
—Albert Einstein, 1936
Lapham'sDaily
Stay Updated Subscribe to the LQ Newsletter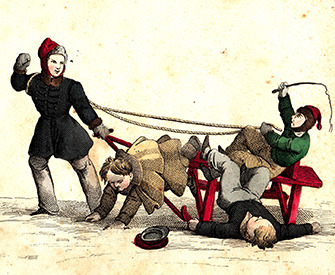 Roundtable
Now that climate change has made winter a shadow of its former self, are we learning to appreciate it? More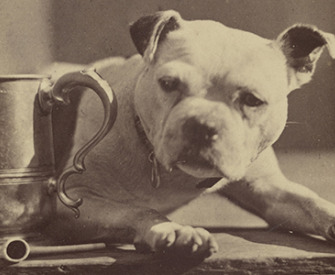 DÉjÀ Vu
2019:
Seal helps stop an alleged international drug gang.
1918:
Dog bites man, stops robbery.
More

The World in Time
Lewis H. Lapham speaks with the author of The Enchantments of Mammon: How Capitalism Became the Religion of Modernity. More