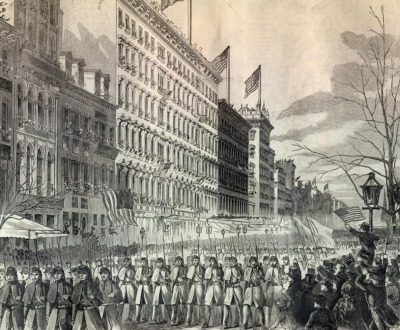 The northernmost Civil War battle was fought in Gettysburg, Pennsylvania, and though Confederate soldiers never came within three hundred miles of Manhattan, New York City was far from untouched by the conflict—the ships dispatched by President Lincoln to quell the rebellion's beginning at Fort Sumter, for example, sailed from New York harbor. Rebel sympathizers, abolitionists, immigrants, and freed slaves all called the city home and the conflict colored every aspect of New York life.
Lewis H. Lapham talks with John Strausbaugh, author of City of Sedition: The History of New York City During the Civil War.
Thanks to our generous donors. Lead support for this podcast has been provided by Lisette Prince through the EJMP Fund for Philanthropy. Additional support was provided by James J. "Jimmy" Coleman Jr.
Discussed in this episode