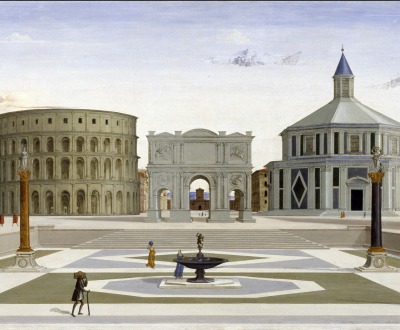 The Ideal City, attributed to Fra Carnevale, c. 1482. The Walters Art Museum, Baltimore.
The City
Volume III, Number 4 | fall 2010
Any city, however small, is in fact divided into two, one the city of the poor, the other of the rich; these are at war with one another.
—Plato,
c.
378
BC