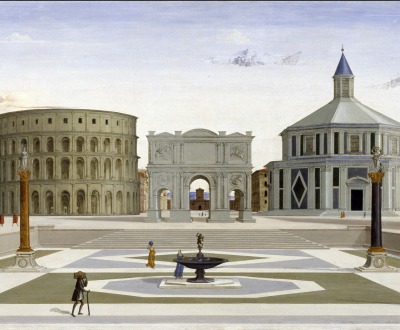 The Ideal City, attributed to Fra Carnevale, c. 1482. The Walters Art Museum, Baltimore.
The City
Volume III, Number 4 | fall 2010
I even gave up, for a while, stopping by the window of the room to look out at the lights and deep, illuminated streets. That's a form of dying, that losing contact with the city like that.
—Philip K. Dick, 1972