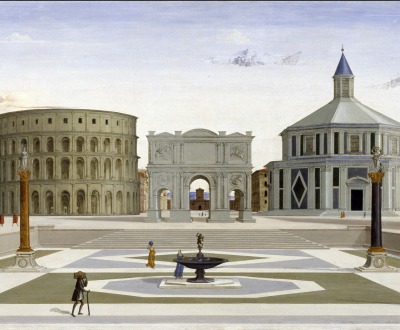 The Ideal City, attributed to Fra Carnevale, c. 1482. The Walters Art Museum, Baltimore.
The City
Volume III, Number 4 | fall 2010
Towns oftener swamp one than carry one out onto the big ocean of life.
—D.H. Lawrence, 1908
Lapham'sDaily
Stay Updated Subscribe to the LQ Newsletter

Roundtable
Another news cycle, another media mogul stirring up electoral buzz. More

DÉjÀ Vu
2018:
Man auctions Dixie cup that could have touched the lips of Elvis.
1921:
Man auctions Lord Byron's cup made from a human skull.
More

The World in Time
Lewis H. Lapham talks with Holger Hoock, author of Scars of Independence: America's Violent Birth, at a New York Public Library event. More