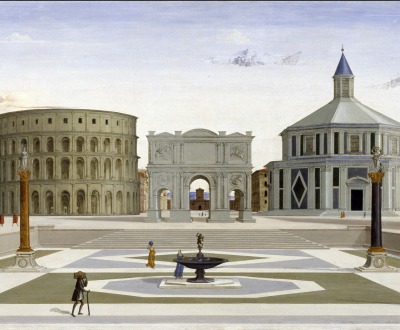 The Ideal City, attributed to Fra Carnevale, c. 1482. The Walters Art Museum, Baltimore.
The City
Volume III, Number 4 | fall 2010
Every city has a sex and an age which have nothing to do with demography. Rome is feminine. So is Odessa. London is a teenager, an urchin, and in this hasn't changed since the time of Dickens. Paris, I believe, is a man in his twenties in love with an older woman.
—John Berger, 1987