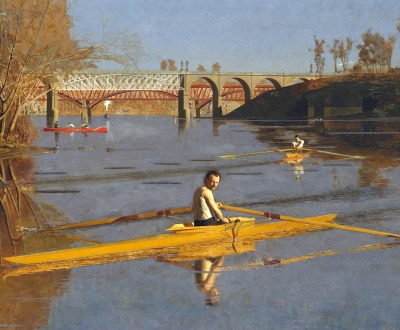 The Champion Single Sculls (Max Schmitt in a Single Scull), by Thomas Eakins, 1871. The Metropolitan Museum of Art, The Alfred N. Punnett Endowment Fund and George D. Pratt Gift, 1934.
Sports & Games
Volume III, Number 3 | summer 2010
One great reason why many children abandon themselves wholly to silly sports and trifle away all their time insipidly is because they have found their curiosity baulked and their inquiries neglected.
—John Locke, 1693