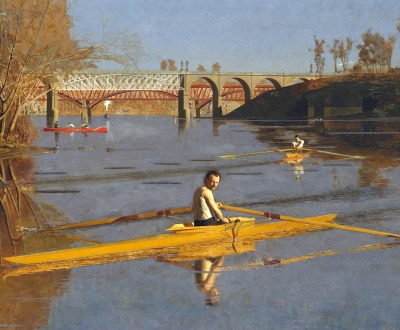 The Champion Single Sculls (Max Schmitt in a Single Scull), by Thomas Eakins, 1871. The Metropolitan Museum of Art, The Alfred N. Punnett Endowment Fund and George D. Pratt Gift, 1934.
Sports & Games
Volume III, Number 3 | summer 2010
I never yet could make out why men are so fond of hunting; they often hurt themselves, often spoil good horses, and tear up the fields—and all for a hare or a fox or a stag that they could get more easily some other way.
—Anna Sewell, 1877