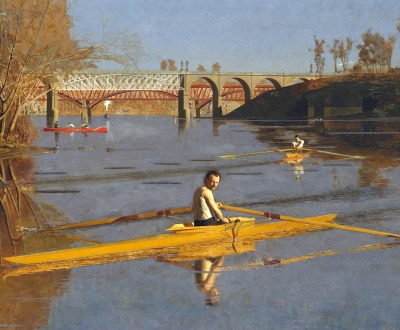 The Champion Single Sculls (Max Schmitt in a Single Scull), by Thomas Eakins, 1871. The Metropolitan Museum of Art, The Alfred N. Punnett Endowment Fund and George D. Pratt Gift, 1934.
Sports & Games
Volume III, Number 3 | summer 2010
Play, wherein persons of condition, especially ladies, waste so much of their time, is a plain instance to me that men cannot be perfectly idle; they must be doing something, for how else could they sit so many hours toiling at that which generally gives more vexation than delight to people whilst they are actually engaged in it?
—John Locke, 1693