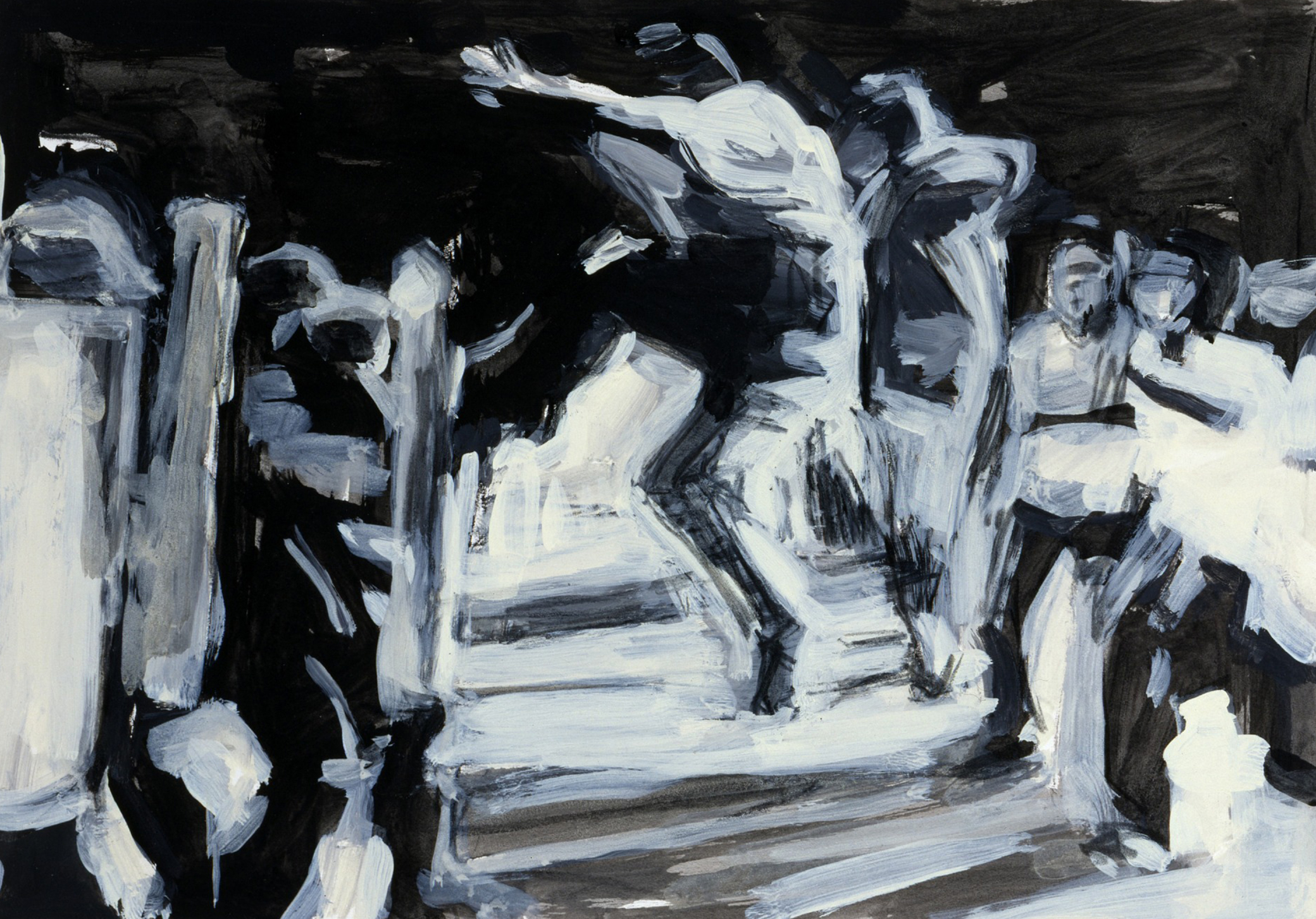 • Protest in context: the Red Summer, it's not 1968, the United Daughters of the Confederacy, Walter F. White, the Insurrection Act of 1807, the origins of American policing, Minneapolis' past, the view from tenth-century England, the commissions that have already studied the problem, the human neck, tear gas, a Frank Rizzo statue, and the hand of a statue of Louis XVI.
• On the paddles used by nineteenth-century postal workers to poke mail that might carry germs. (Smithsonian.com)
• Remembering the days before June 4, 1989: "There was a lot of celebration. For the first time, you see this freedom in the air, that inspired people to celebrate to be hopeful and be joyful in Tiananmen Square, the symbol of power in China. That's the most inspiring story of 1989." (The Guardian)
• "Who Owns Boogaloo?" (Code Switch)
• Richmond's Robert E. Lee statue is coming down. (Virginian-Pilot)
• The black-owned weekly newspaper the Oklahoma Eagle "has never forgotten the 1921 Tulsa Race Massacre." (Los Angeles Times)
• On Diarna, "a vast online resource that combines traditional and high-tech photography, satellite imaging, digital mapping, 3-D modeling, archival materials, and oral histories to allow anyone to 'visit' Jewish heritage sites throughout the Middle East, North Africa, and other places around the globe." (Smithsonian)
• "A mound linked in legend to where Henry VIII waited for a signal to show Anne Boleyn had been executed has been protected as a scheduled monument." (BBC News)
• Revisiting the Red Power movement. (The New Republic)
• "A Biblical-Era Israeli Shrine Shows Signs of the Earliest Ritual Use of Marijuana." (Science News)
• This week in obituaries: Christo, Elsa Dorfman, Herb Stempel, Wes Unseld, Louise Page, Emma Amos, Bobby Morrow, Bruce Jay Friedman, Robert Northern, Albert Memmi, and Philip Pittack.