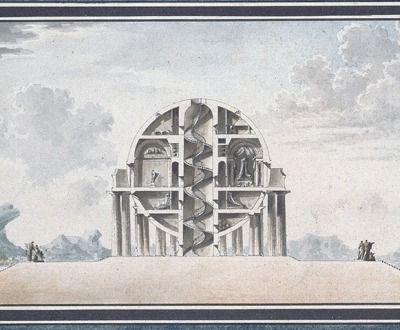 Design for a House for a Cosmopolite, by Antoine-Laurent-Thomas Vaudoyer, 1783. Private Collection / Archives Charmet / Bridgeman Images.
Home
Volume X, Number 1 | winter 2017
Miscellany
Derived from the French bouder (to pout or sulk), the word boudoir once meant "a place to pout in." "I have a boudoir, but it has one fault," the Earl of Chesterfield wrote to a female companion in 1748. "It is so cheerful and so pleasant that there will be no such thing as pouting in it when I am alone." Its "fault," he added, could be remedied "by introducing those clumsy, tiresome, and disagreeable people whom I am obliged to admit now and then." 
An exile with no home anywhere is a corpse without a grave.
—Publilius Syrus, 50
BC
Lapham'sDaily
Stay Updated Subscribe to the LQ Newsletter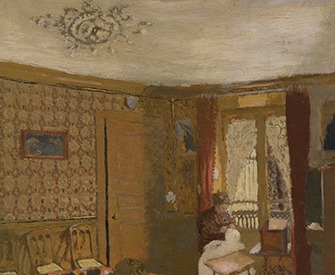 Roundtable
Pierre Bonnard and Édouard Vuillard, artistic interior decorators. More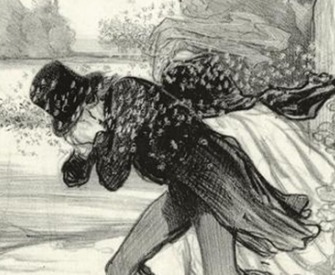 DÉjÀ Vu
2018:
The NYPD beekeeper vacuums up a swarm of bees on a hot dog stand in Times Square.
1906:
Bees take over a Los Angeles street as spectators watch.
More

The World in Time
Lewis H. Lapham talks with Jim Holt, author of When Einstein Walked with Gödel: Excursions to the Edge of Thought. More