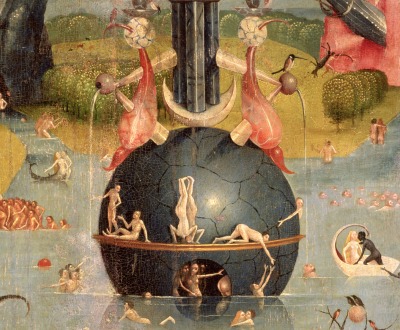 Detail of the center panel of The Garden of Earthly Delights triptych, by Hieronymous Bosch, c. 1500. © Prado, Madrid / Bridgeman Images.
Flesh
Volume IX, Number 4 | fall 2016
Miscellany
Menstrual taboos persisted in nineteenth-century Europe. In the Rhine it was said that women on their periods turned fermenting wine to vinegar, in France that they were unable to whip up a successful batch of mayonnaise, in Britain that "women should not rub the legs of pork with the brine-pickle at the time they are menstruating, or the hams will go bad."
Nothing can cure the soul but the senses, just as nothing can cure the senses but the soul.
—Oscar Wilde, 1890
Lapham'sDaily
Stay Updated Subscribe to the LQ Newsletter

Roundtable
A debate in Berkeley about the power of a name. More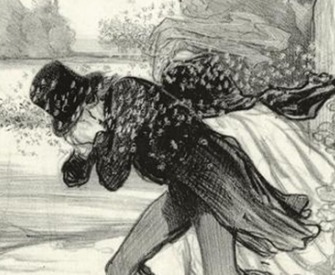 DÉjÀ Vu
2018:
The NYPD beekeeper vacuums up a swarm of bees on a hot dog stand in Times Square.
1906:
Bees take over a Los Angeles street as spectators watch.
More

The World in Time
Lewis H. Lapham talks with Jim Holt, author of When Einstein Walked with Gödel: Excursions to the Edge of Thought. More