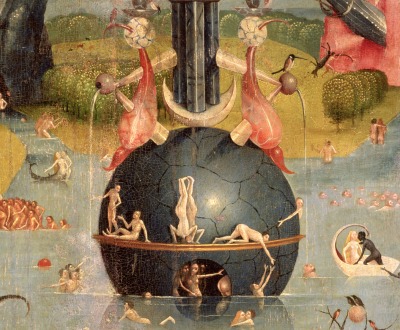 Detail of the center panel of The Garden of Earthly Delights triptych, by Hieronymous Bosch, c. 1500. © Prado, Madrid / Bridgeman Images.
Flesh
Volume IX, Number 4 | fall 2016
Miscellany
A French tale from 1615 contains a rare early modern mention of a married woman considering birth control. Her method: pressing a bead of perfume on "that artery that the vulgar calls the pulse" during intercourse. The procedure fails—not due to its own inadequacies, the reader is told, but because the woman, so taken by her activity, neglects to apply the perfume.
As the saying goes, an old woman is always uneasy when dry bones are mentioned in a proverb.
—Chinua Achebe, 1958