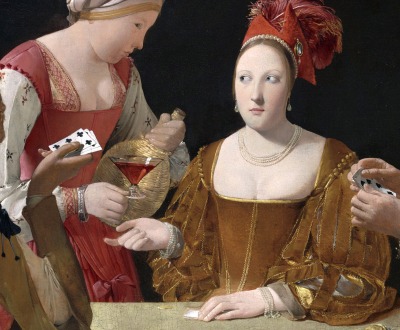 The Cheat With the Ace of Diamonds, by George de la Tour, c. 1635. Louvre Museum, Paris.
Swindle & Fraud
Volume VIII, Number 2 | spring 2015
Miscellany
The Athenian orator Lysias, a generation younger than Antiphon—who pioneered the business of writing defense speeches—once upset a litigant, according to Plutarch, for whom he had prepared a defense, because the first time the man read the speech it "seemed to him wonderfully good, but on taking it up a second and third time it appeared completely dull and ineffectual." After hearing the man out, Lysias replied, "Well, isn't it only once that you are going to speak it before the jurors?"
Grow your tree of falsehood from a small grain of truth.
—Czeslaw Milosz, 1946
Lapham'sDaily
Stay Updated Subscribe to the LQ Newsletter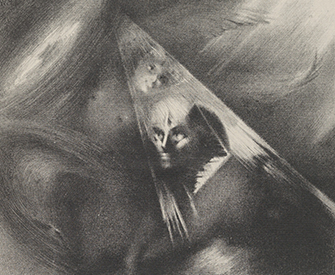 Roundtable
How Anna Kavan's fiction questioned reality, destroyed the earth, and brought art into the future. More

DÉjÀ Vu
2018:
Man auctions Dixie cup that could have touched the lips of Elvis.
1921:
Man auctions Lord Byron's cup made from a human skull.
More

The World in Time
Lewis H. Lapham talks with Holger Hoock, author of Scars of Independence: America's Violent Birth, at a New York Public Library event. More