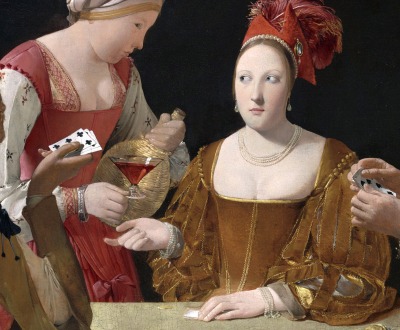 The Cheat with the Ace of Diamonds, by George de la Tour, c. 1635. Louvre Museum, Paris.
Swindle & Fraud
Volume VIII, Number 2 | spring 2015
Miscellany
Joseph Smith and other Mormon church leaders drew up articles for the Kirtland Safety Society Bank to provide capital to the burgeoning economy of Kirtland, Ohio, in 1836. Unable to obtain a bank charter, they printed banknotes as the Kirtland Safety Society Anti-Banking Company. The notes were used as tender. The bank failed during the Panic of 1837; holders of the notes were unable to recover their face value, and Smith then fled to Missouri to avoid arrest.
Cheating is more honorable than stealing.
—German proverb
Lapham'sDaily
Stay Updated Subscribe to the LQ Newsletter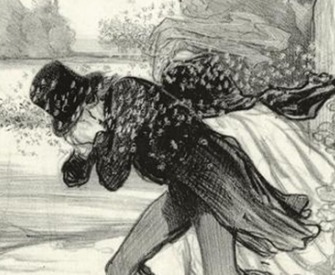 DÉjÀ Vu
2018:
The NYPD beekeeper vacuums up a swarm of bees on a hot dog stand in Times Square.
1906:
Bees take over a Los Angeles street as spectators watch.
More

The World in Time
Lewis H. Lapham talks with Jim Holt, author of When Einstein Walked with Gödel: Excursions to the Edge of Thought. More