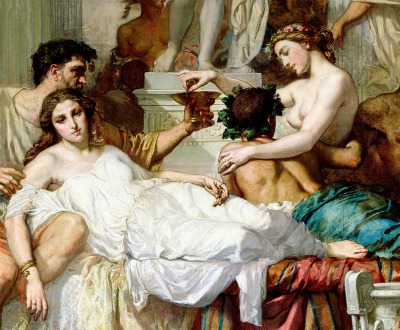 The Romans of the Decadence (detail), by Thomas Couture, 1847. Musée d'Orsay.
Intoxication
Volume VI, Number 1 | winter 2012
Miscellany
"Bomb the shit out of them!" was reportedly a drunken President Richard Nixon's conclusion as to what should be done about Cambodia. Henry Kissinger recalled in an interview in 1999 that "two glasses of wine were quite enough to make him boisterous, just one more to grow bellicose or sentimental with slurred speech."
Sex and drugs and rock and roll.
—Ian Dury, 1977
Lapham'sDaily
Stay Updated Subscribe to the LQ Newsletter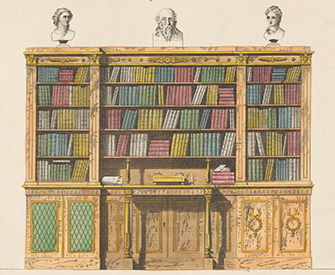 Roundtable
A few of Encyclopædia Britannica's famous readers, on the occasion of its 250th anniversary. More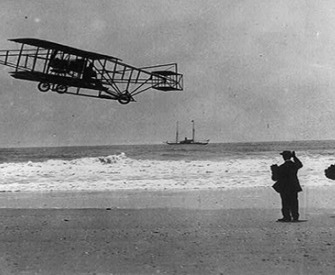 DÉjÀ Vu
2018:
A twelve-year-old steals his parents' credit card and gets on a plane to Bali.
1723:
Seventeen-year-old Ben Franklin runs away on a boat and ends up in Philadelphia.
More

The World in Time
Lewis H. Lapham talks with Steve Fraser, author of Class Matters: The Strange Career of an American Delusion. More