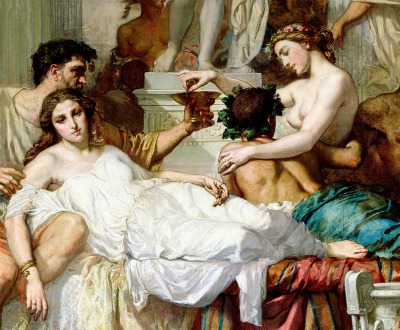 The Romans of the Decadence (detail), by Thomas Couture, 1847. Musée d'Orsay.
Intoxication
Volume VI, Number 1 | winter 2012
Miscellany
About the presidential election of 1928, between anti-Prohibitionist Al Smith and Prohibitionist Herbert Hoover, H.L. Mencken wrote, "If Al wins tomorrow, it will be because the American people have decided at last to vote as they drink." Hoover won, earning 444 of the 531 electoral-college votes.
Drinking with women is as unnatural as scolding with 'em.
—William Wycherley, 1675
Lapham'sDaily
Stay Updated Subscribe to the LQ Newsletter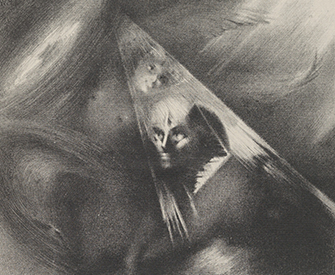 Roundtable
How Anna Kavan's fiction questioned reality, destroyed the earth, and brought art into the future. More

DÉjÀ Vu
2018:
Man auctions Dixie cup that could have touched the lips of Elvis.
1921:
Man auctions Lord Byron's cup made from a human skull.
More

The World in Time
Lewis H. Lapham talks with Holger Hoock, author of Scars of Independence: America's Violent Birth, at a New York Public Library event. More