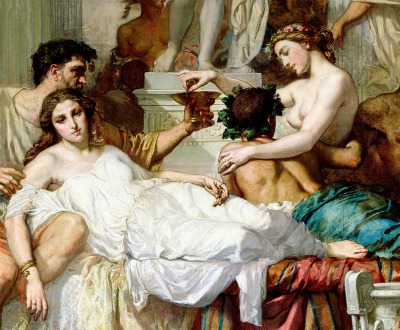 The Romans of the Decadence (detail), by Thomas Couture, 1847. Musée d'Orsay.
Intoxication
Volume VI, Number 1 | winter 2012
Miscellany
In the United States around 1787—the year that Thomas Jefferson took a three-month sabbatical to tour the vineyards of France and Italy—the average drinking American consumed the equivalent of an estimated six gallons of pure alcohol per year. The figure today is 2.2.
Life isn't all beer and skittles, but beer and skittles, or something better of the same sort, must form a good part of every Englishman's education.
—Thomas Hughes, 1857