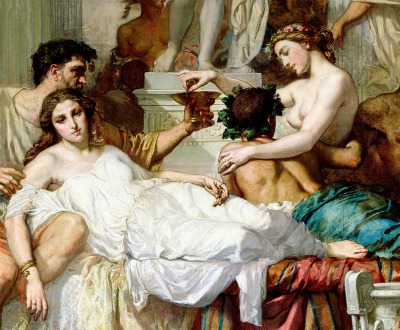 The Romans of the Decadence (detail), by Thomas Couture, 1847. Musée d'Orsay.
Intoxication
Volume VI, Number 1 | winter 2012
Miscellany
In William Shakespeare's Macbeth, Macduff asks the Porter, "What three things does drink especially provoke?" The Porter replies, "nose painting, sleep, and urine"—the first of which is usually taken to mean the red flush that comes across a drinker's face. It also leads to lechery, the Porter says, adding, "it provokes the desire, but it takes away the performance."
I mean, why on earth (outside sickness and hangovers) aren't people continually drunk? I want ecstasy of the mind all the time.
—Jack Kerouac, 1957
Lapham'sDaily
Stay Updated Subscribe to the LQ Newsletter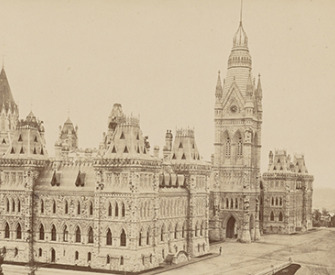 DÉjÀ Vu
2019:
Canadian prime minister eats chocolate, must apologize.
1896:
Canadian members of Parliament work late, sing songs, throw paper.
More

The World in Time
Lewis H. Lapham talks with Alan Rusbridger, author of Breaking News: The Remaking of Journalism and Why It Matters Now. More