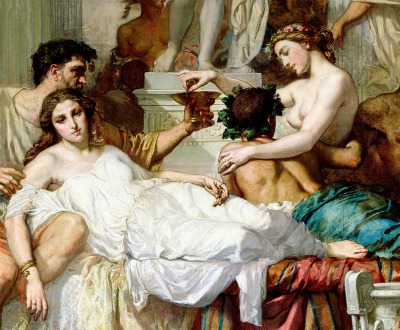 The Romans of the Decadence (detail), by Thomas Couture, 1847. Musée d'Orsay.
Intoxication
Volume VI, Number 1 | winter 2012
Miscellany
Primo Levi wrote that at Auschwitz "a large amount of alcohol was put at the disposal of" members of the Special Squad, inmates of the concentration camp who were forced to work the crematoriums, "and that they were in a permanent state of complete debasement and prostration." One such inmate said, "Doing this work, one either goes crazy the first day or gets accustomed to it."
I used to do drugs. I still do, but I used to, too.
—Mitch Hedberg, 1999
Lapham'sDaily
Stay Updated Subscribe to the LQ Newsletter

Roundtable
A debate in Berkeley about the power of a name. More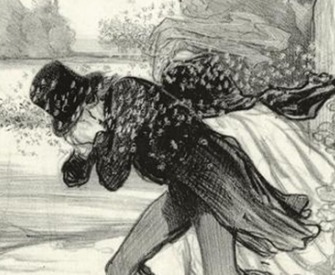 DÉjÀ Vu
2018:
The NYPD beekeeper vacuums up a swarm of bees on a hot dog stand in Times Square.
1906:
Bees take over a Los Angeles street as spectators watch.
More

The World in Time
Lewis H. Lapham talks with Jim Holt, author of When Einstein Walked with Gödel: Excursions to the Edge of Thought. More