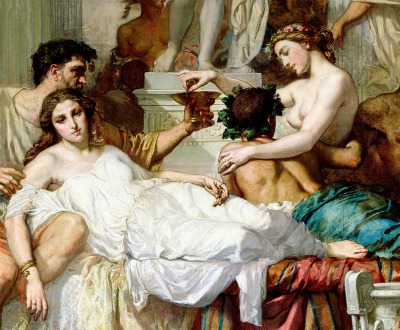 The Romans of the Decadence (detail), by Thomas Couture, 1847. Musée d'Orsay.
Intoxication
Volume VI, Number 1 | winter 2012
Miscellany
In 1387 the physicians to Charles II of Navarre, in order to treat his illness, soaked his sheets in aqua vitae, a distilled wine, and wrapped him in them to enhance the curative power that the liquid was supposed to possess. The sheets were then sewn shut by a maid, who, instead of cutting the final bit of string, set a candle to it. The alcohol-soaked king went up in a blaze and the maid ran away, leaving him to burn to death.
Under the pressure of the cares and sorrows of our mortal condition, men have at all times and in all countries, called in some physical aid to their moral consolations—wine, beer, opium, brandy, or tobacco.
—Edmund Burke, 1795
Lapham'sDaily
Stay Updated Subscribe to the LQ Newsletter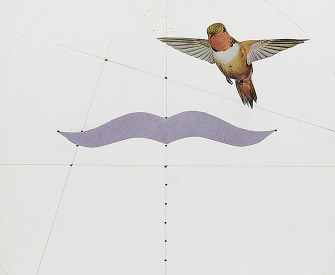 Roundtable
When Idi Amin forced Indian Ugandans to leave the country fifty years ago, many of the refugees found a new home in Canada. Why? More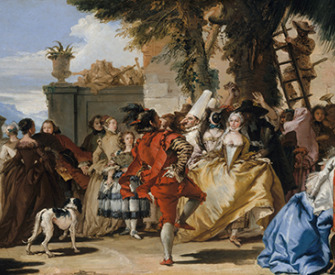 DÉjÀ Vu
2022:
Brazilian blocos ignore ban on Carnival celebrations.
1576:
Italian plague patients ignore ban on dance parties.
More

The World in Time
Lewis H. Lapham speaks with the author of The Man Who Understood Democracy: The Life of Alexis de Tocqueville. More