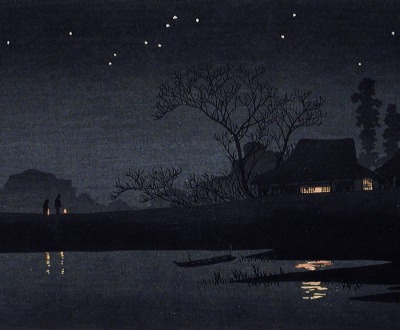 Starry Night, by Takahashi Shotei, c. 1926. The Los Angeles County Museum of Art, gift of Chuck Bowdlear, PhD, and John Borozan, MA.
Night
Volume XII, Number 1 | winter 2019
Miscellany
A longtime practice of European peasants was to bring cows and sheep inside for the night. If one could ignore "the nastiness of their excrements," a late seventeenth-century visitor to Ireland opined, "the sweetness of their breath" and "the pleasing noise they made in ruminating or chewing the cud" might lull a person to sleep. A visitor to the Hebrides noted, however, that while urine was regularly collected and discarded, the dung was removed only once a year.
I have loved the stars too truly to be fearful of the night.
—Sarah Williams, 1868
Lapham'sDaily
Stay Updated Subscribe to the LQ Newsletter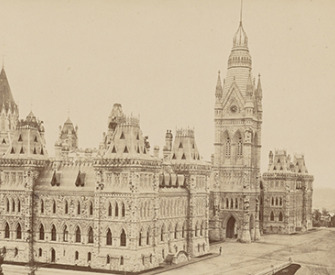 DÉjÀ Vu
2019:
Canadian prime minister eats chocolate, must apologize.
1896:
Canadian members of Parliament work late, sing songs, throw paper.
More

The World in Time
Lewis H. Lapham talks with Alan Rusbridger, author of Breaking News: The Remaking of Journalism and Why It Matters Now. More