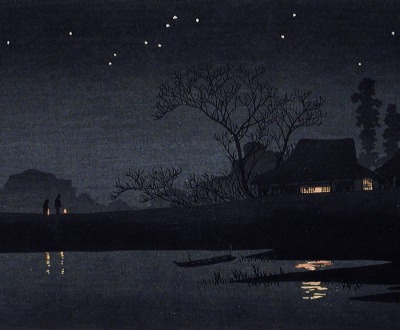 Starry Night, by Takahashi Shotei, c. 1926. The Los Angeles County Museum of Art, gift of Chuck Bowdlear, PhD, and John Borozan, MA.
Night
Volume XII, Number 1 | winter 2019
Miscellany
Psychologists at the University of California recognized a lack of sleep "as a social repellent" and its effect contagious: "People who come in contact with a sleep-deprived individual, even through a brief one-minute interaction, feel lonelier themselves as a result."
When night in her rusty dungeon has imprisoned our eyesight, and that we are shut separately in our chambers from resort, the devil keeps his audit in our sin-guilty consciences.
—Thomas Nashe, 1594
Lapham'sDaily
Stay Updated Subscribe to the LQ Newsletter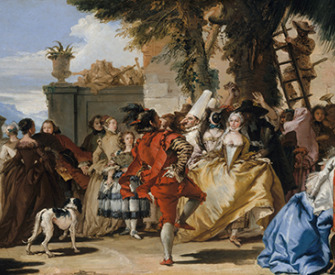 DÉjÀ Vu
2022:
Brazilian blocos ignore ban on Carnival celebrations.
1576:
Italian plague patients ignore ban on dance parties.
More

The World in Time
Lewis H. Lapham speaks with the author of The Man Who Understood Democracy: The Life of Alexis de Tocqueville. More