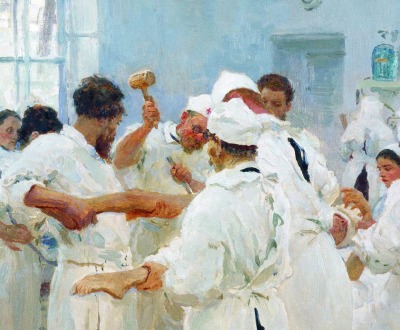 The Surgeon Evgueni Vasilievich Pavlov in the Operating Theater, by Ilya Repin, 1888. Tretyakov Gallery, Moscow.
Medicine
Volume II, Number 4 | fall 2009
Physician, heal yourself: thus you help your patient too. Let his best help be to see with his own eyes the man who makes himself well.
—Friedrich Nietzsche,
c.
1884