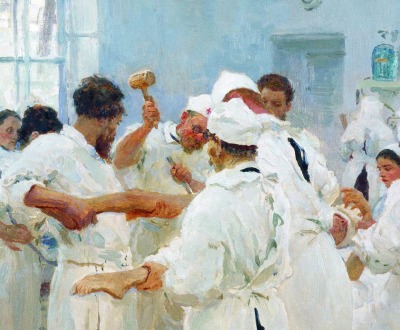 The Surgeon Evgueni Vasilievich Pavlov in the Operating Theater, by Ilya Repin, 1888. Tretyakov Gallery, Moscow.
Medicine
Volume II, Number 4 | fall 2009
Medication alone is not to be relied on. In one half the cases medicine is not needed, or is worse than useless. Obedience to spiritual and physical laws—hygiene of the body and hygiene of the spirit—is the surest warrant for health and happiness.
—Harriot K. Hunt, 1856