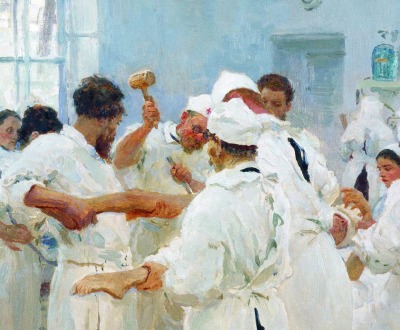 The Surgeon Evgueni Vasilievich Pavlov in the Operating Theater, by Ilya Repin, 1888. Tretyakov Gallery, Moscow.
Medicine
Volume II, Number 4 | fall 2009
I reckon being ill as one of the greatest pleasures of life, provided one is not too ill and is not obliged to work until one is better.
—Samuel Butler, 1903