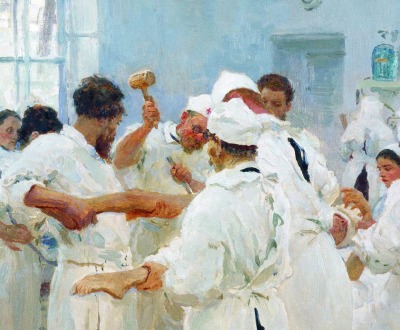 The Surgeon Evgueni Vasilievich Pavlov in the Operating Theater, by Ilya Repin, 1888. Tretyakov Gallery, Moscow.
Medicine
Volume II, Number 4 | fall 2009
If a patient is poor, he is committed to a public hospital as "psychotic"; if he can afford the luxury of a private sanitarium, he is put there with the diagnosis of "neurasthenia"; if he is wealthy enough to be isolated in his own home under constant watch of nurses and physicians, he is simply an indisposed "eccentric."
—Pierre Marie Janet, 1930
Lapham'sDaily
Stay Updated Subscribe to the LQ Newsletter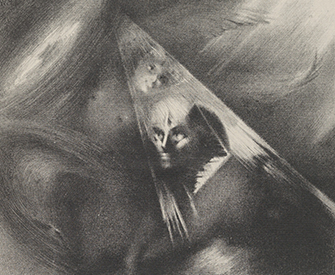 Roundtable
How Anna Kavan's fiction questioned reality, destroyed the earth, and brought art into the future. More

DÉjÀ Vu
2018:
Man auctions Dixie cup that could have touched the lips of Elvis.
1921:
Man auctions Lord Byron's cup made from a human skull.
More

The World in Time
Lewis H. Lapham talks with Holger Hoock, author of Scars of Independence: America's Violent Birth, at a New York Public Library event. More