Defying Modesty
The sexual adventures of young Georges Bataille.
I grew up very much alone, and as far back as I recall I was frightened of anything sexual. I was nearly sixteen when I met Simone, a girl my own age, at the beach in X. Our families being distantly related, we quickly grew intimate. Three days after our first meeting, Simone and I were alone in her villa. She was wearing a black pinafore with a starched white collar. I began realizing that she shared my anxiety at seeing her, and I felt even more anxious that day because I hoped she would be stark naked under the pinafore.
She had black silk stockings on covering her knees, but I was unable to see as far up as the cunt (this name, which I always used with Simone, is, I think, by far the loveliest of the names for the vagina). It merely struck me that by slightly lifting the pinafore from behind, I might see her private parts unveiled.
Now in the corner of a hallway there was a saucer of milk for the cat. "Milk is for the pussy, isn't it?" said Simone. "Do you dare me to sit in the saucer?"
"I dare you," I answered, almost breathless.
The day was extremely hot. Simone put the saucer on a small bench, planted herself before me, and, with her eyes fixed on me, she sat down without my being able to see her burning buttocks under the skirt, dipping into the cool milk. The blood shot to my head, and I stood before her awhile, immobile and trembling, as she eyed my stiff cock bulging in my pants. Then I lay down at her feet without her stirring, and for the first time, I saw her "pink and dark" flesh cooling in the white milk. We remained motionless, on and on, both of us equally overwhelmed….
Suddenly, she got up, and I saw the milk dripping down her thighs to the stockings. She wiped herself evenly with a handkerchief as she stood over my head with one foot on the small bench, and I vigorously rubbed my cock through the pants while writhing amorously on the floor. We reached orgasm at almost the same instant without even touching one another. But when her mother came home, I was sitting in a low armchair, and I took advantage of the moment when the girl tenderly snuggled in her mother's arms: I lifted the back of her pinafore, unseen, and thrust my hand under her cunt between her two burning legs.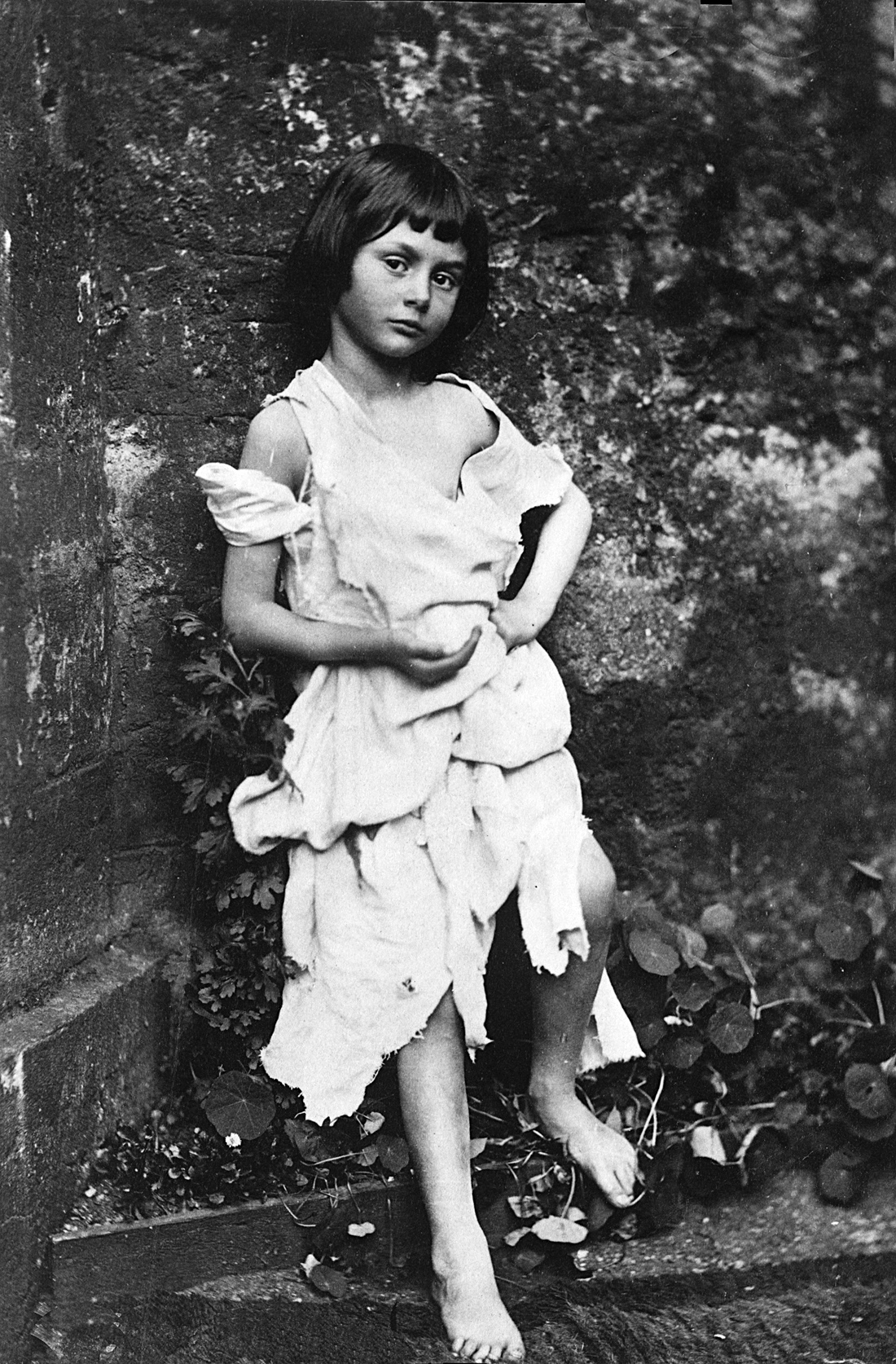 Alice Liddell as "The Beggar Maid," c. 1859. Photograph by Lewis Carroll. 
I dashed home, eager to jerk off some more, and the next day there were such dark rings around my eyes that Simone, after peering at me for a while, buried her head in my shoulder and said earnestly, "I don't want you to jerk off anymore without me."
Thus a love life started between the girl and myself, and it was so intimate and so driven that we could hardly let a week go by without meeting. And yet we virtually never talked about it. I realized that her feelings at seeing me were the same as mine at seeing her, but I found it difficult to have things out. I remember that one day, when we were in a car tooling along at top speed, we crashed into a cyclist, an apparently very young and very pretty girl. Her head was almost totally ripped off by the wheels. For a long time, we were parked a few yards beyond without getting out, fully absorbed in the sight of the corpse. The horror and despair at so much bloody flesh, nauseating in part, and in part very beautiful, was fairly equivalent to our usual impression upon seeing one another. Simone was tall and lovely. She was usually very natural; there was nothing heartbreaking in her eyes or her voice. But on a sensual level, she so bluntly craved any upheaval that the faintest call from the senses gave her a look directly suggestive of all things linked to deep sexuality, such as blood, suffocation, sudden terror, crime: things indefinitely destroying human bliss and honesty. I first saw her mute and absolute spasm (which I shared) the day she sat down in the saucer of milk. True, we only exchanged fixed stares at analogous moments. But we never calmed down or played except in the brief relaxed minutes after an orgasm.
I ought to say, nevertheless, that we waited a long time before copulating. We merely took any opportunity to indulge in unusual acts. We did not lack modesty—on the contrary—but something urgently drove us to defy modesty together as immodestly as possible. Thus, no sooner had she asked me never to jerk off again by myself (we had met on top of a cliff), than she pulled down my pants and had me stretch out on the ground. She tucked her dress up, mounted my belly with her back toward my face, and let herself go, while I thrust my finger, lubricated with my young jizm, into her cunt. Next, she lay down with her head under my cock between my legs, and thrusting her cunt in the air, she brought her body down toward me, while I raised my head to the level of that cunt: her knees found support on my shoulders.
"Can't you pee up to my cunt?" she said.
"Yes," I answered, "but with you like this, it'll get on your dress and your face."
"So what," she concluded. And I did as she said, but no sooner was I done than I flooded her again, this time with fine white come.
Sex: in America, an obsession; in other parts of the world, a fact.
—Marlene Dietrich, 1962
Meanwhile, the smell of the sea mixed with the smell of wet linen, our naked bodies, and the come. Evening was gathering, and we stayed in that extraordinary position, tranquil and motionless, when all at once we heard steps crumpling the grass.
"Please don't move, please," Simone begged.
The steps halted, but it was impossible to see who was approaching. Our breathing had stopped together. Simone's ass, raised aloft, did strike me as an all-powerful entreaty, perfect as it was, with its two narrow, delicate buttocks and its deep crevice; and I never doubted for an instant that the unknown man or woman would soon give in and feel compelled to jerk off endlessly while watching that ass. Now the steps resumed, faster this time, almost running, and suddenly a ravishing blond girl loomed into view: Marcelle, the purest and most poign­ant of our friends. But we were too strongly contracted in our dreadful positions to move even a hair's breadth, and it was our unhappy friend who suddenly collapsed and huddled in the grass amid sobs. Only now did we tear loose from our extravagant embrace to hurl ourselves upon a self-abandoned body. Simone hiked up the skirt, ripped off the panties, and drunkenly showed me a new cunt, as lovely and pure as her own: I kissed it furiously while jerking off Simone, whose legs closed around the hips of that strange Marcelle, who no longer hid anything but her sobs.
"Marcelle," I exclaimed, "please, please don't cry. I want you to kiss me on the mouth…."
Simone, for her part, stroked the girl's lovely smooth hair, covering her body with fond kisses.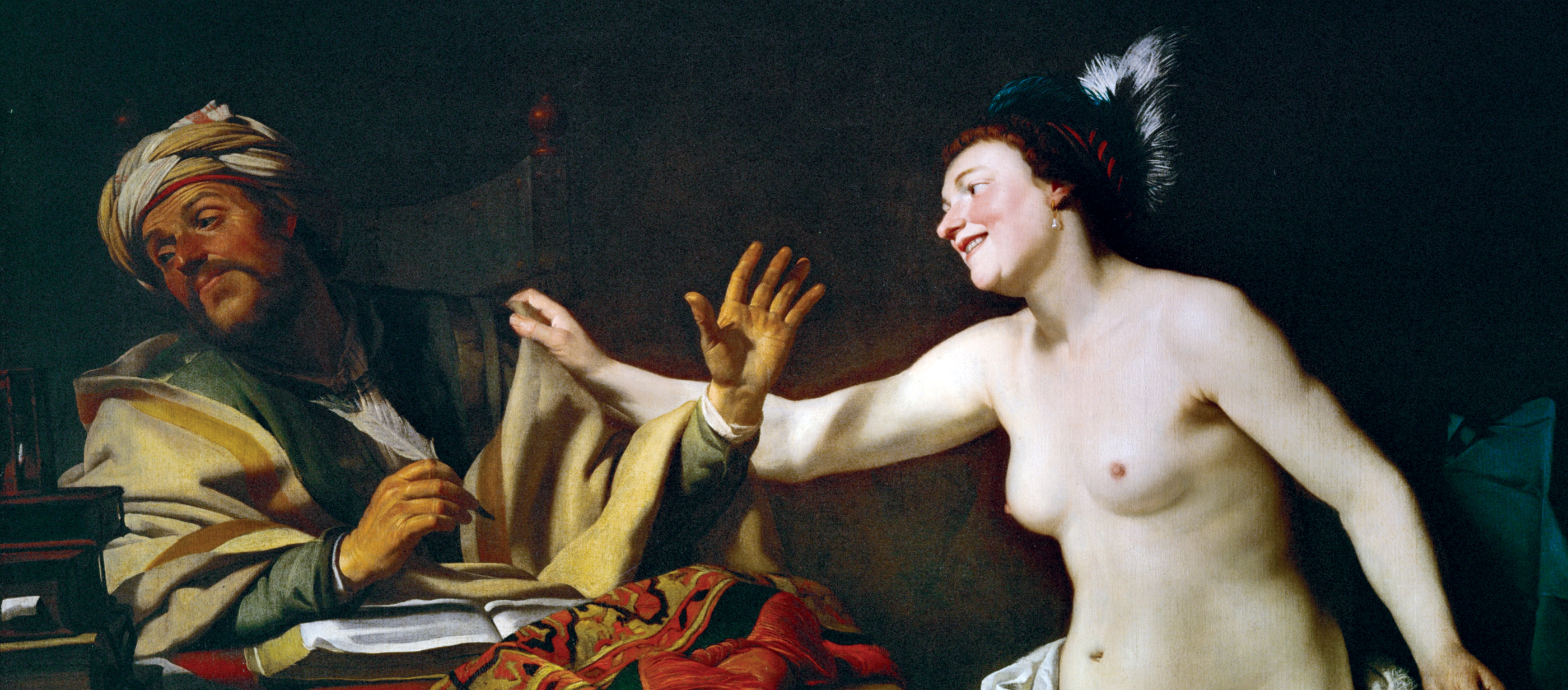 The Steadfast Philosopher, by Gerrit van Honthorst, c. 1620. Kunsthistorisches Museum, Vienna, Austria. 
Meanwhile the sky had turned quite thundery, and with nightfall, huge raindrops began plopping down, bringing relief from the harshness of a torrid, airless day. The sea was loudly raging, outroared by long rumbles of thunder, while flashes of lightning, bright as day, kept brusquely revealing the two pleasured cunts of the now silent girls. A brutal frenzy drove our three bodies. Two young mouths fought over my ass, my balls, and my cock, but I still kept pushing apart female legs wet with saliva and come, splaying them as if writhing out of a monster's grip, and yet that monster was nothing but the utter violence of my movements. The hot rain was finally pouring down and streaming over our fully exposed bodies. Huge booms of thunder shook us, heightening our fury, wresting forth our cries of rage, which each flash accompanied with a glimpse of our sexual parts. Simone had found a mud puddle, and was smearing herself wildly: she was jerking off with the earth and coming violently, whipped by the downpour, my head locked in her soil-covered legs, her face wallowing in the puddle, where she was brutally churning Marcelle's cunt, one arm around Marcelle's hips, the hand yanking the thigh, forcing it open.

From Story of the Eye. Often called the "metaphysician of evil," Bataille published his first novel, Story of the Eye, under the pseudonym Lord Auch. Between 1920 and 1942, he was a librarian and a deputy keeper at the Bibliothèque Nationale in Paris. Subsequently the editor of the journal Critique, Bataille published the early work of Roland Barthes, Michel Foucault, and Jacques Derrida.
Issue
Back to Issue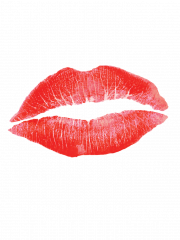 Eros