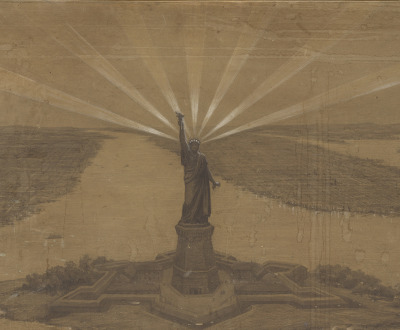 Presentation drawing of "The Statue of Liberty Illuminating the World," by Frédéric-Auguste Bartholdi, 1875. The Metropolitan Museum of Art, Harry G. Sperling Fund, 2014.
Democracy
Volume XIII, Number 4 | fall 2020
Miscellany
Mexican president Andrés Manuel López Obrador has employed the consulta publica, or plebiscite, on several occasions since being elected to office in 2018. Mexican voters opposed the construction of a $13 billion air terminal in Texcoco de Mora.
Let the people think they govern, and they will be governed.
—William Penn, 1693