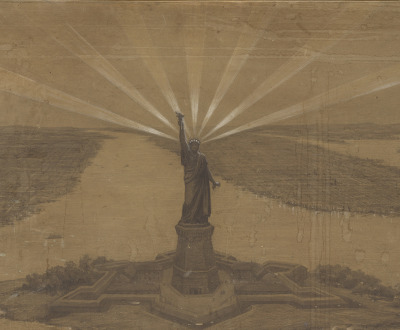 Presentation drawing of "The Statue of Liberty Illuminating the World," by Frédéric-Auguste Bartholdi, 1875. The Metropolitan Museum of Art, Harry G. Sperling Fund, 2014.
Democracy
Volume XIII, Number 4 | fall 2020
Miscellany
From History of Dearborn, Ohio, and Switzerland Counties, Indiana (1885): "It has been repeated time and again that the annexation of Texas was carried in the U.S. Senate by one vote; that Edward A. Hannegan, then the U.S. senator from Indiana, was elected to the Senate by one vote, and that that one vote was given Hannegan by Daniel Kelso, then senator from Switzerland County, who was elected by one majority. This is an error, for Kelso, when he voted for Hannegan, represented Switzerland County by virtue of a majority of about 150 voters of the county, over Samuel Howard, at the August election of 1842. In 1843 David Henry was elected over Kelso by one majority. Kelso contested the election, and the Senate declared that neither was elected and sent them back to the people for decision, and at the August election, 1844, Henry was elected by a small but decided majority."
Democracy, like the human organism, carries within it the seed of its own destruction.
—Veronica Wedgwood, 1946
Lapham'sDaily
Stay Updated Subscribe to the LQ Newsletter

Roundtable
During the 1860 presidential election, political parties dueled over the intent of the framers. More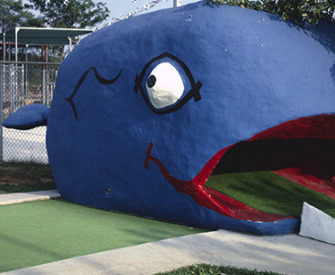 DÉjÀ Vu
2020:
Whale catches runaway train.​
1891:
Whale purportedly houses lost sailor in its stomach.
More

The World in Time
Lewis H. Lapham speaks with the author of Analogia: The Emergence of Technology Beyond Programmable Control. More