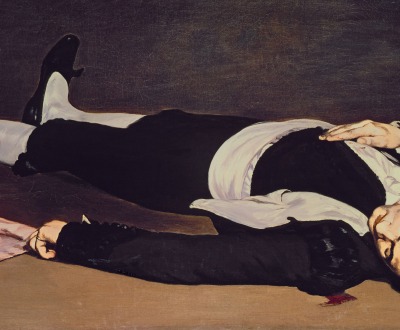 The Dead Toreador, by Édouard Manet, c. 1864. National Gallery of Art, Washington, DC.
Death
Volume VI, Number 4 | fall 2013
Miscellany
In May 1953, the TV show This is Your Life honored Hanna Bloch Kohner, a Holocaust survivor, and surprised her with appearances from her closest friend in Auschwitz and a soldier who liberated the camp. It was the first national television show to tell the story of a Holocaust survivor. On the program in May 1955, Kiyoshi Tanimoto, a survivor of Hiroshima, came face-to-face with Captain Robert Lewis, copilot of the Enola Gay.
It is not my design to drink or sleep; my design is to make what haste I can to be gone.
—Oliver Cromwell, 1658