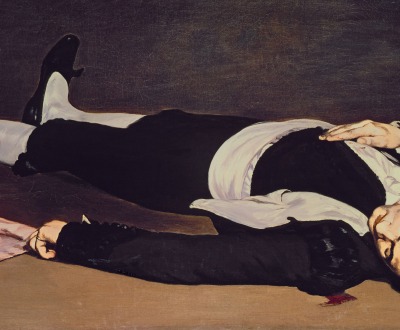 The Dead Toreador, by Édouard Manet, c. 1864. National Gallery of Art, Washington, DC.
Death
Volume VI, Number 4 | fall 2013
Miscellany
Of countries using the death penalty in 2012, the U.S. had the fifth-highest number of executions (43) after China (thousands), Iran (314), Iraq (129), and Saudi Arabia (79). Texas was the state with the most (15), bringing Governor Rick Perry's total orders of execution up to 252. The figure is by far the highest of any U.S. governor and is trailed distantly by that of Perry's predecessor, George W. Bush, who ordered 152—although Bush was in office for just shy of six years, as opposed to Perry's twelve.
Drive your cart and your plow over the bones of the dead.
—William Blake,
c.
1790
Lapham'sDaily
Stay Updated Subscribe to the LQ Newsletter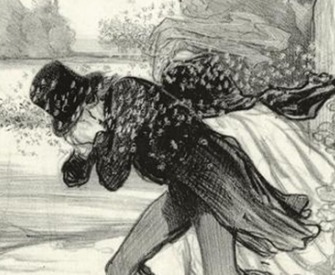 DÉjÀ Vu
2018:
The NYPD beekeeper vacuums up a swarm of bees on a hot dog stand in Times Square.
1906:
Bees take over a Los Angeles street as spectators watch.
More

The World in Time
Lewis H. Lapham talks with Jill Lepore, author of These Truths: A History of the United States. More