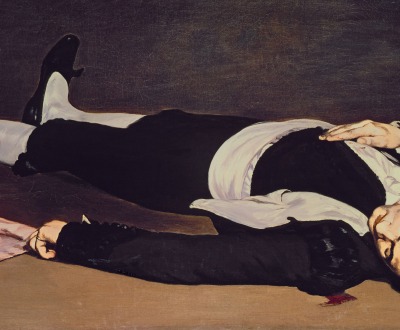 The Dead Toreador, by Édouard Manet, c. 1864. National Gallery of Art, Washington, DC.
Death
Volume VI, Number 4 | fall 2013
Miscellany
Of countries using the death penalty in 2012, the U.S. had the fifth-highest number of executions (43) after China (thousands), Iran (314), Iraq (129), and Saudi Arabia (79). Texas was the state with the most (15), bringing Governor Rick Perry's total orders of execution up to 252. The figure is by far the highest of any U.S. governor and is trailed distantly by that of Perry's predecessor, George W. Bush, who ordered 152—although Bush was in office for just shy of six years, as opposed to Perry's twelve.
Death and vulgarity are the only two facts in the nineteenth century that one cannot explain away.
—Oscar Wilde, 1891