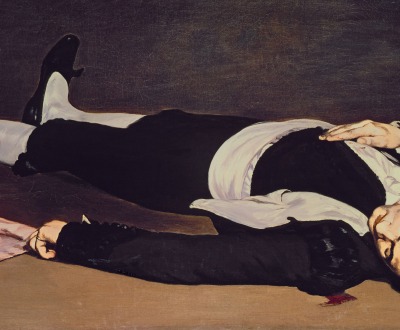 The Dead Toreador, by Édouard Manet, c. 1864. National Gallery of Art, Washington, DC.
Death
Volume VI, Number 4 | fall 2013
Miscellany
C. S. Lewis was sixty-four, John F. Kennedy forty-six, and Aldous Huxley sixty-nine at the times of their deaths—all within an eight-hour span on November 22, 1963.
I am not resigned to the shutting away of loving hearts in the hard ground.
—Edna St. Vincent Millay, 1928