The Dead Toreador, by Édouard Manet, c. 1864. National Gallery of Art, Washington D.C.
Death
Volume VI, Number 4 | fall 2013
Miscellany
A Gettysburg resident, F. W. Biesecker, won the contract in 1863 to bury the Union dead, at the rate of $1.59 per corpse, in the town's recently dedicated national cemetery. After the war, between 1865 and 1870, there were large-scale efforts to rebury all Union soldiers in national cemeteries; to separate them from Confederate corpses, workers assessed jacket color, shoe make, and cotton-underwear quality.
Nobody, sir, dies willingly.
- Antiphanes,
c.
370
BC
Lapham'sDaily
Stay Updated Subscribe to the LQ Newsletter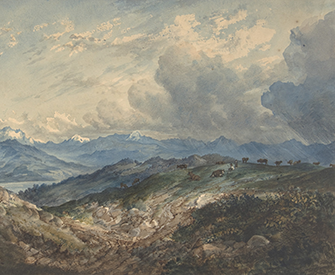 Roundtable
Tracing the history of a myth from Germany to Charlottesville. More

DÉjÀ Vu
2017:
U.S. Department of Agriculture bans words related to climate change.
-350:
Aristotle denies that the climate is changing.
More

LQ Podcast
Lewis H. Lapham talks with Stephen Greenblatt, author of The Rise and Fall of Adam and Eve. More