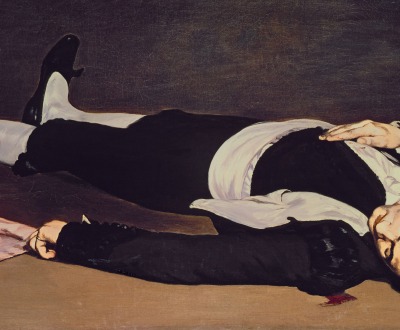 The Dead Toreador, by Édouard Manet, c. 1864. National Gallery of Art, Washington, DC.
Death
Volume VI, Number 4 | fall 2013
Miscellany
It is said that Anton Chekhov's last words were, "It's been a long time since I've had champagne." He died in Badenweiler, Germany, in 1904, and his body was transported back to Moscow in a refrigerated rail car marked FRESH OYSTERS.
If a parricide is more wicked than anyone who commits homicide—because he kills not merely a man but a near relative—without doubt worse still is he who kills himself, because there is none nearer to a man than himself.
—Saint Augustine,
c.
420