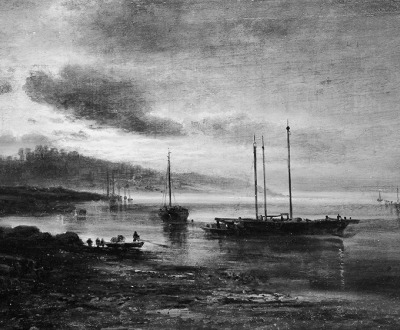 Night Scene on the Volga, by Alexei Kondratievich Savrasov, 1871. The Metropolitan Museum of Art, Gift of Humanities Fund Inc., 1972.
"Two and a half decades after the collapse of the USSR, it seems the strangest of anachronisms that Vladimir Illyich Lenin can continue to draw such crowds," Victor Sebestyen writes of Lenin's tomb. "Everyone knows the havoc he wreaked; few people now believe in the faith he espoused. Yet he still commands attention—even affection—in Russia." That attention also made the historian's exhaustive new look at the man overshadowing recent Russian history possible. For this episode of The World in Time, he discussed his biography of Lenin and the conclusions he reached about its protagonist: "Even when he was wrong about things, he was often wrong in an interesting and challenging way. But I actually grew to hate him much, much more as I was working on it."
Lewis H. Lapham talks with Victor Sebestyen, author of Lenin: The Man, the Dictator, and the Master of Terror.
Thanks to our generous donors. Lead support for this podcast has been provided by Elizabeth "Lisette" Prince. Additional support was provided by James J. "Jimmy" Coleman Jr.
Discussed in this episode