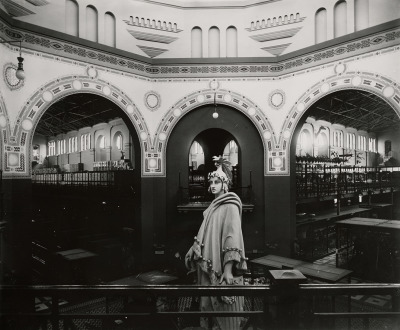 Statue of Freedom, United States National Museum, 1903. Smithsonian Institution Archives.
"If you asked me when I was growing up what the most important good in life was, I would have said freedom. Now I can see that freedom was the slogan of the times," Louis Menand writes in the introduction of The Free World: Art and Thought in the Cold War. "The word was invoked to justify everything. As I got older, I started to wonder just what freedom is, or what it can realistically mean. I wrote this book to help myself, and maybe, you, figure that out."
This week on the podcast, Lewis H. Lapham and Menand discuss the thinkers who considered the meaning of freedom and the ebb and flow of how the world received and rejected American culture during the mid-twentieth century.
Lewis H. Lapham speaks with Louis Menand, author of The Free World: Art and Thought in the Cold War.
Thanks to our generous donors. Lead support for this podcast has been provided by Elizabeth "Lisette" Prince. Additional support was provided by James J. "Jimmy" Coleman Jr.
Discussed in this episode