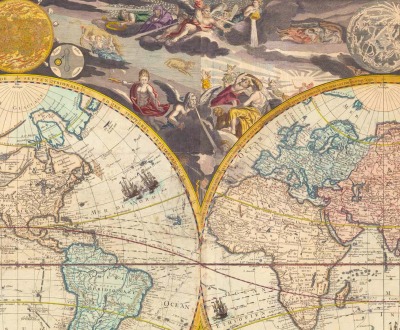 Mappe-Monde ou Carte Genérale de la Terre Divisée en Deux Hémispheres, by Nicolas de Fer, first published in 1694.
Travel
Volume II, Number 3 | summer 2009
Traveling is the ruin of all happiness! There's no looking at a building here after seeing Italy.
—Fanny Burney, 1782
Lapham'sDaily
Stay Updated Subscribe to the LQ Newsletter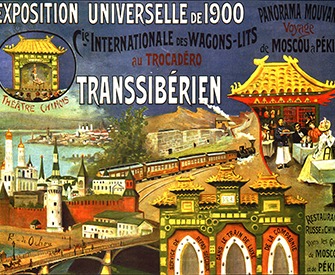 Roundtable
What to eat—and avoid—on the Trans-Siberian Railway. More

DÉjÀ Vu
2018:
Woman announces she is divorcing her pirate ghost husband.
1926:
Man sues wife for adultery with a ghost.
More

The World in Time
Lewis H. Lapham talks with Joseph J. Ellis, author of American Dialogue: The Founders and Us. More