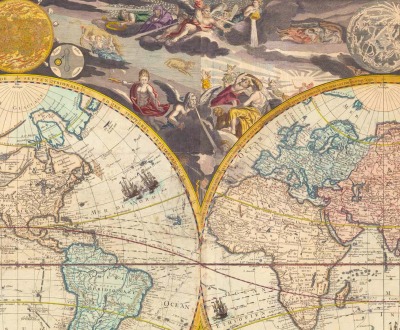 Mappe-Monde ou Carte Genérale de la Terre Divisée en Deux Hémispheres, by Nicolas de Fer, first published in 1694.
Travel
Volume II, Number 3 | summer 2009
A traveler's chief aim should be to make men wiser and better, and to improve their minds by the bad—as well as good—example of what they deliver concerning foreign places.
—Jonathan Swift, 1726
Lapham'sDaily
Stay Updated Subscribe to the LQ Newsletter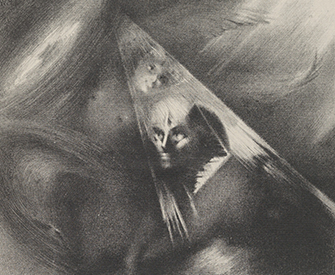 Roundtable
How Anna Kavan's fiction questioned reality, destroyed the earth, and brought art into the future. More

DÉjÀ Vu
2018:
Man auctions Dixie cup that could have touched the lips of Elvis.
1921:
Man auctions Lord Byron's cup made from a human skull.
More

The World in Time
Lewis H. Lapham talks with Holger Hoock, author of Scars of Independence: America's Violent Birth, at a New York Public Library event. More