Medieval missionary discovering the point where heaven and earth meet, twentieth-century coloration of black-and-white engraving from The Atmosphere, by Camille Flammarion, 1888.
The Future
Volume IV, Number 4 | fall 2011
Miscellany
"Why is life a perpetual preparation for something that never happens?" W.B. Yeats asked in his journal, September 16, 1909.
A change of fortune hurts a wise man no more than a change of the moon.
—Benjamin Franklin, 1732
Lapham'sDaily
Stay Updated Subscribe to the LQ Newsletter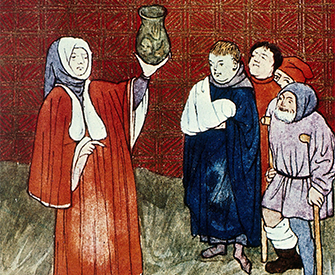 Roundtable
Whether the problem was an arrowhead, a beating, or being visible, Middle English manuscripts from the fifteenth century offered solutions. More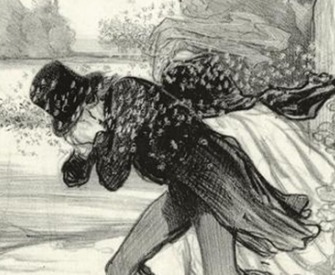 DÉjÀ Vu
2018:
The NYPD beekeeper vacuums up a swarm of bees on a hot dog stand in Times Square.
1906:
Bees take over a Los Angeles street as spectators watch.
More

The World in Time
Lewis H. Lapham talks with Jim Holt, author of When Einstein Walked with Gödel: Excursions to the Edge of Thought. More