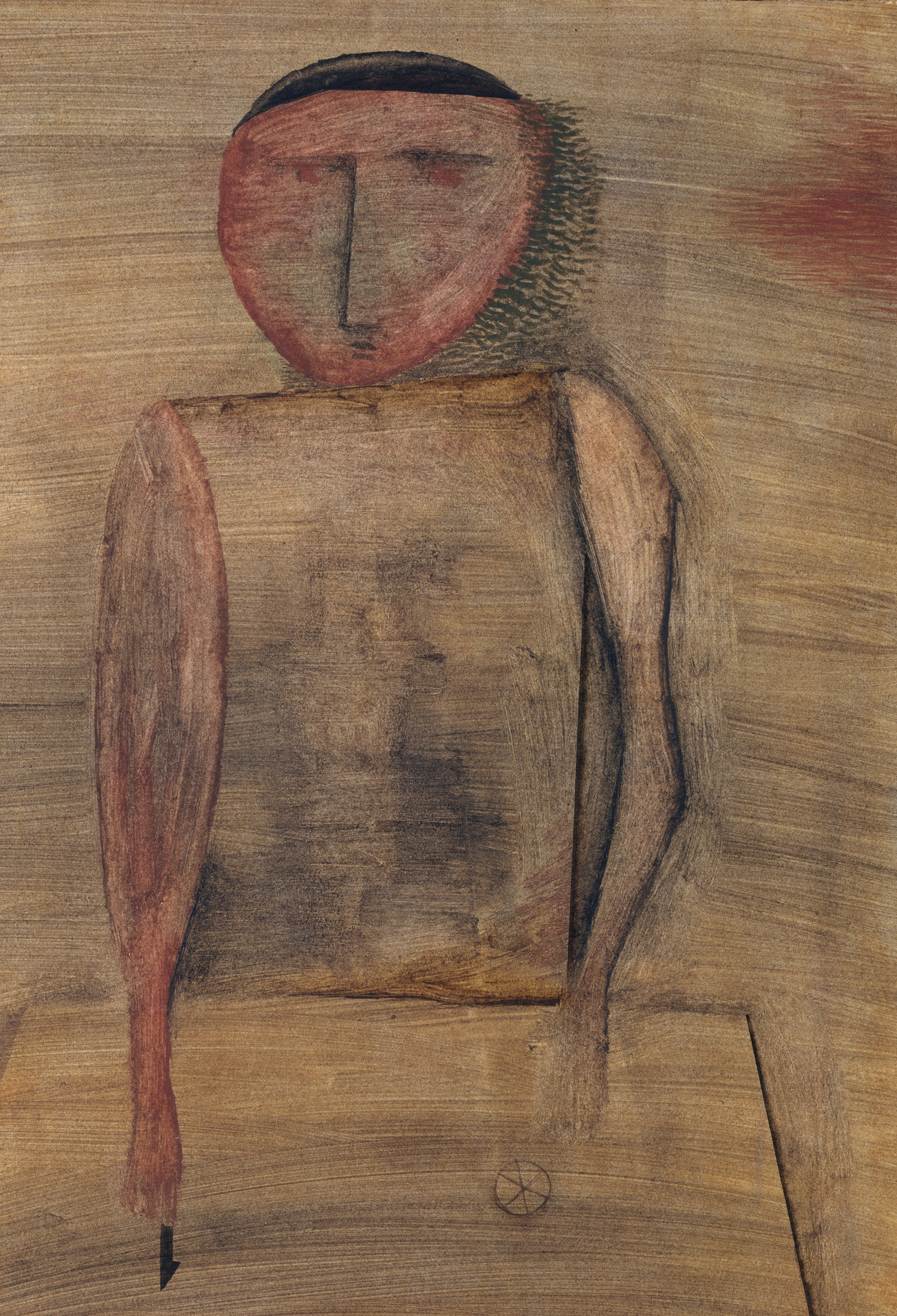 Doctor, by Paul Klee, 1930. The Metropolitan Museum of Art, The Berggruen Klee Collection, 1984.
• Lewis Lapham on the myth of American democracy: "The sound bites come and go on a reassuringly familiar loop, the same footage, the same spokespeople, the same commentaries. What was said last week certain to be said this week, next week, and then again six weeks from now. The ritual returns as surely as the sun, demanding of the constant viewer little else except devout observance." (The Walrus)
• Drunk History reenacts the capture of Adolf Eichmann with Weird Al Yankovic. (Vulture)
• The life of Ah Bing, the man who helped popularize the dark-red cherry most familiar to Americans. (Atlas Obscura)
• An oral history of public housing in New York City. (The New York Times)
• We live in a golden age of art restoration mishaps: a sixteenth-century wooden sculpture of Saint George got a makeover and now looks "frightening," or maybe just like Tintin. (The Guardian)
• This week in unexpected headlines: "Fatberg Boosts Museum Numbers." A curator at the Museum of London says she has a "big soft spot" for the calcified hunk of waste that is spawning flies. (BBC)
• The long, deadly, and disgusting road to figuring out what to do with carbolic acid: "The mortality rate among medical students—who were liable to let the knife slip—was high: the surgeon John Abernethy concluded his lectures with a resigned 'God help you all.' " (The London Review of Books)
• This week in obituaries: the inspiration for Rabbit-Proof Fence, the first woman to hike the Appalachian Trail, Donald Hall, the activist who came up with the Sip-In, and a historian of Reconstruction.