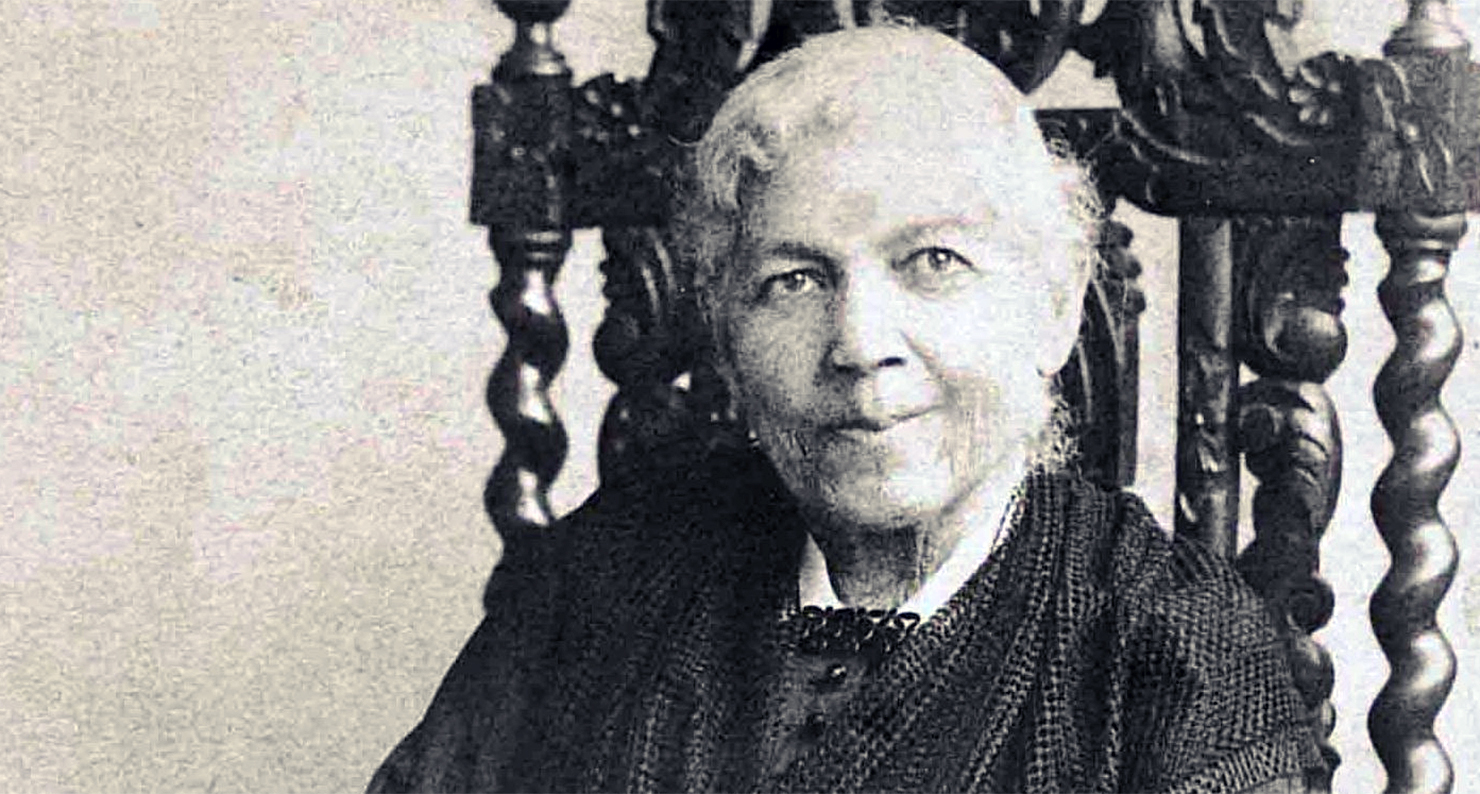 For children born into slavery in the American south, record-keeping and the marking of birthdays was a haphazard affair. So as far as we can tell, this year marks the 200th anniversary of the birth of Harriet Jacobs, author of Incidents in the Life of a Slave Girl, Written by Herself, published in 1861. Her gravestone at Mount Auburn Cemetery in Cambridge, Massachusetts, reads February 11, the date usually provided in brief biographical sketches, and lists Jacobs' birth year as 1815, which is almost certainly wrong.
We know these dates in part due to a deathbed amendment to the will, dated July 3, 1825, of Jacobs's first mistress, Margaret Horniblow, which granted ownership of the "negro girl Harriet" to a three-year-old niece, Mary Matilda Norcom. In Incidents—which contains no actual names and no dates to speak of, but which has been established as authentic in practically every detail—Jacobs notes, "When I was nearly twelve years old, my kind mistress sickened and died." Taken at her word, this means that Jacobs was probably born in the late summer of 1813. Her home was Edenton, North Carolina, known today as the "South's Prettiest Small Town."
Of all the documents I helped collect for The Harriet Jacobs Family Papers, published in 2008, few were more immediately consequential to the course of Jacobs's life than the will of Margaret Horniblow. (History failed to notice that the amendment was never signed.) Jacobs recalls:
She had promised my dying mother that her children should never suffer for anything; and when I remembered that, and recalled her many proofs of attachment to me, I could not help having some hopes that she had left me free. My friends were almost certain it would be so. They thought she would be sure to do it, on account of my mother's love and faithful service.
It would not be so. Originally promised in the will to Margaret's mother, Elizabeth, as the property of a three-year-old girl, Jacobs was moved into the home of Mary and James Norcom, Mary Matilda's parents, known in Incidents as "the old villain" Dr. Flint and his wife, the "jealous mistress."
In Lines of Work, Lapham's Quarterly included Jacobs' memories of her teenage years in James Norcom's home.
But I now entered on my fifteenth year, a sad epoch in the life of a slave girl. My master began to whisper foul words in my ear. Young as I was, I could not remain ignorant of their import. I tried to treat them with indifference or contempt. The master's age, my extreme youth, and the fear that his conduct would be reported to my grandmother, made him bear this treatment for many months. He was a crafty man and resorted to many means to accomplish his purposes. Sometimes he had stormy, terrific ways, that made his victims tremble; sometimes he assumed a gentleness that he thought must surely subdue. Of the two, I preferred his stormy moods, although they left me trembling. He tried his utmost to corrupt the pure principles my grandmother had instilled. He peopled my young mind with unclean images, such as only a vile monster could think of. I turned from him with disgust and hatred. But he was my master. I was compelled to live under the same roof with him, where I saw a man forty years my senior daily violating the most sacred commandments of nature.
What followed, we know, were years of such abuse and threats on Jacobs' life. From her narrative, Jacobs is perhaps most well known for the lengths she went to escape from Norcom's sexual predations—most especially, the seven years she spent hidden away in an attic crawlspace above her grandmother's house. Jacobs describes the dimensions: "The garret was only nine feet long and seven wide. The highest part was three feet high, and sloped down abruptly to the loose floor board." From the attic she wrote letters to Norcom and had them transported north, where they would be postmarked and sent south again to fool him. This drove him crazy.
Jacobs would eventually escape at the age of 29, and Norcom would die in 1850. (A newspaper ad offering a $100 reward for her return was complimentary of Jacobs; "she speaks easily and fluently, and has an agreeable carriage and address.") Working in New York for the family of Nathaniel Parker Willis, Jacobs would write her narrative and publish it herself in Boston in 1861. Near the end of Incidents, she accounts for an even more consequential document than the will that sent her into Norcom's home: her freedom paper, which was also the record of a paid ransom.
"The bill of sale!" Those words struck me like a blow. So I was sold at last! A human being sold in the free city of New York! The bill of sale is on record, and future generations will learn from it that women were articles of traffic in New York, late in the nineteenth century of the Christian religion. It may hereafter prove a useful document to antiquaries, who are seeking to measure the progress of civilization in the United States.
As the antiquary who went looking for that document, I'm very sad to say it's no longer on record—another measure of progress lost to history.