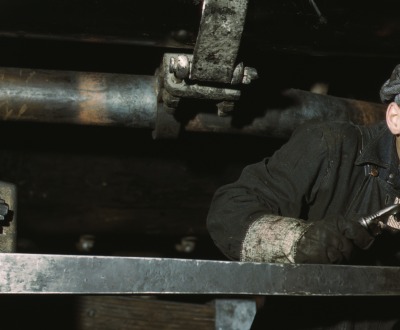 A young worker at the C & NW RR 40th Street shops, Chicago, Illinois, 1942. Photograph by Jack Delano. Library of Congress.
Lines of Work
Volume IV, Number 2 | spring 2011
I began to realize how simple life could be if one had a regular routine to follow with fixed hours, a fixed salary, and very little original thinking to do.
—Roald Dahl, 1984