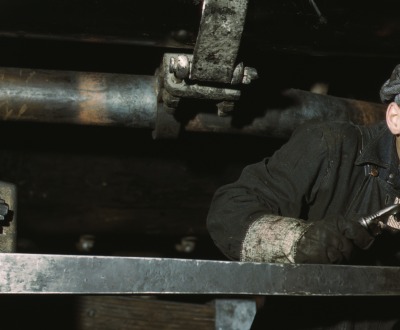 A young worker at the C & NW RR 40th Street shops, Chicago, Illinois, 1942. Photograph by Jack Delano. Library of Congress.
Lines of Work
Volume IV, Number 2 | spring 2011
Man is so made that he can only find relaxation from one kind of labor by taking up another.
—Anatole France, 1881