Mine Rescue, by Fletcher Martin, 1939. Smithsonian American Art Museum, Washington, DC.
Philanthropy
Volume VIII, Number 3 | summer 2015
Miscellany
William Gladstone, prime minister of England four times between 1868 and 1894, walked the streets of London at night hoping to rescue prostitutes from their lives of vice. In 1848 he cofounded the Church Penitentiary Society Association for the Reclamation of Fallen Women; he would, it is said, offer streetwalkers a place to sleep, protection from their procurers, and a chance to give up their way of life.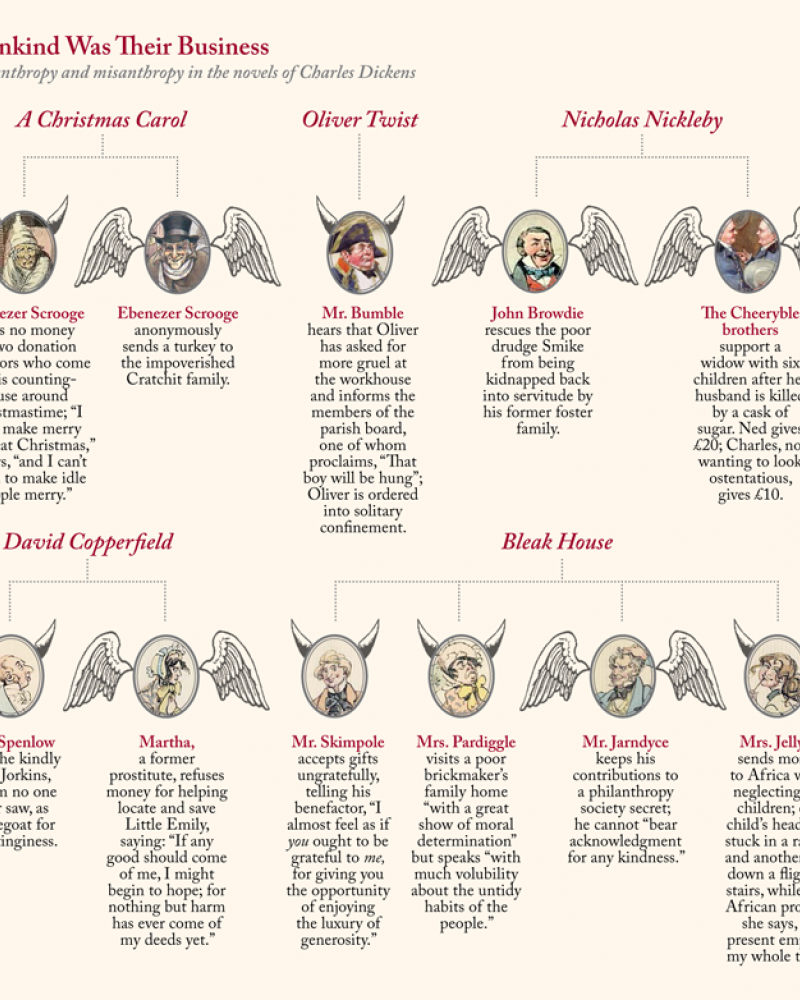 Philanthropy and misanthropy in the novels of Charles Dickens.
View
I love everyone now that I have gray hair.
—Polatkin,
c.
1855
Lapham'sDaily
Stay Updated Subscribe to the LQ Newsletter

Roundtable
Another news cycle, another media mogul stirring up electoral buzz. More

DÉjÀ Vu
2018:
Man auctions Dixie cup that could have touched the lips of Elvis.
1921:
Man auctions Lord Byron's cup made from a human skull.
More

The World in Time
Lewis H. Lapham talks with Holger Hoock, author of Scars of Independence: America's Violent Birth, at a New York Public Library event. More