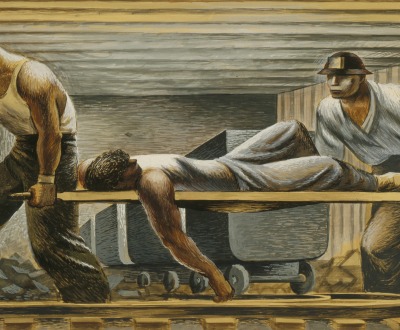 Mine Rescue, by Fletcher Martin, 1939. Smithsonian American Art Museum, Washington, DC.
Philanthropy
Volume VIII, Number 3 | summer 2015
Miscellany
Leo Tolstoy, who opened a school for peasant children on his estate and organized relief efforts during famines in 1873 and 1891, later lost his charitable spirit. In 1903, in response to a visitor describing the poor at Moscow's Khitrov market eating rotten eggs, fish, and fruit, Tolstoy declared that drunkenness and debauchery were responsible for such conditions, not misfortune. "They always have been bosyaki," said Tolstoy about the beggars there, "and they always will be. They drink, are lazy, and that is all there is to it."
If you would help another man, you must do so in minute particulars.
- William Blake, 1804
Lapham'sDaily
Stay Updated Subscribe to the LQ Newsletter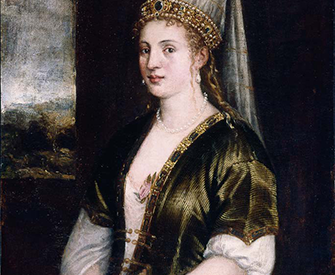 Roundtable
Sixteenth-century Ottoman queen Roxelana, once a slave, makes her mark. More

DÉjÀ Vu
2017:
U.S. Department of Agriculture bans words related to climate change.
-350:
Aristotle denies that the climate is changing.
More

LQ Podcast
Lewis H. Lapham talks with Stephen Greenblatt, author of The Rise and Fall of Adam and Eve. More