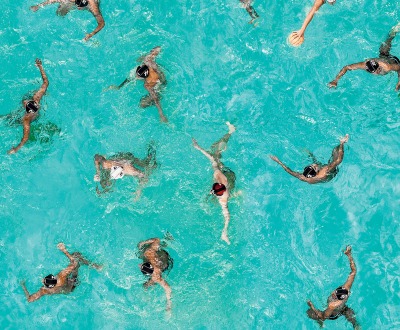 Timeline - Waterpolo 3, by Mario Arroyave, 2013. © Mario Arroyave, courtesy the artist and Artemisa Contemporary Latin American Art, New York.
Water
Volume XI, Number 3 | summer 2018
Miscellany
In 1967 Bobby and Ethel Kennedy participated in the tenth annual Hudson River Whitewater Derby. Bobby's kayak capsized in the freezing water; he was hurtled down the rapids. The next day Ethel attempted the course, accompanied by a ski expert and a mountain guide; the trio's canoe tipped over three times. "A rescue party's been sent up the river to get Mrs. Kennedy, who is on a rock," an announcer told those waiting at the finish. "She's having a bad day."
"No fountain is so small but that heaven may be imaged in its bosom."—Nathaniel Hawthorne
View
Till taught by pain, / Men really know not what good water's worth.
—Lord Byron, 1819
Lapham'sDaily
Stay Updated Subscribe to the LQ Newsletter

Roundtable
A debate in Berkeley about the power of a name. More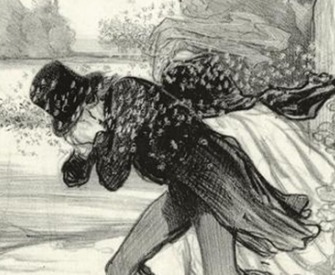 DÉjÀ Vu
2018:
The NYPD beekeeper vacuums up a swarm of bees on a hot dog stand in Times Square.
1906:
Bees take over a Los Angeles street as spectators watch.
More

The World in Time
Lewis H. Lapham talks with Jim Holt, author of When Einstein Walked with Gödel: Excursions to the Edge of Thought. More