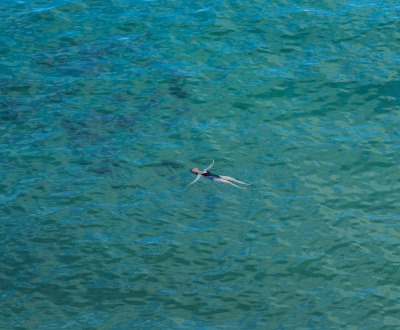 Untitled (November 9, 2013 9:49AM) (detail), by Richard Misrach, 2013. Archival pigment print, 60 x 80 inches. © Richard Misrach, courtesy Fraenkel Gallery, San Francisco, Pace/MacGill Gallery, New York, and Marc Selwyn Fine Art, Los Angeles.
States of Mind
Volume XI, Number 1 | winter 2018
Miscellany
An ongoing international study of people who have survived severe cardiac arrest has led researchers to believe that the brain experiences a "hyper-alerted state" after clinical death. This means, they theorize, that consciousness could continue after the body stops showing signs of life; a person may be able to hear and perceive the pronouncement of their own death.
Any man could, if he were so inclined, be the sculptor of his own brain.
—Santiago Ramón y Cajal, 1897
Lapham'sDaily
Stay Updated Subscribe to the LQ Newsletter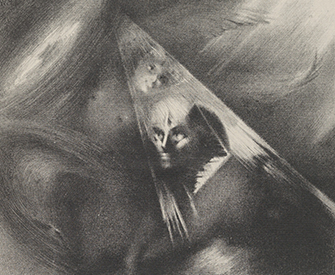 Roundtable
How Anna Kavan's fiction questioned reality, destroyed the earth, and brought art into the future. More

DÉjÀ Vu
2018:
Man auctions Dixie cup that could have touched the lips of Elvis.
1921:
Man auctions Lord Byron's cup made from a human skull.
More

The World in Time
Lewis H. Lapham talks with Holger Hoock, author of Scars of Independence: America's Violent Birth, at a New York Public Library event. More