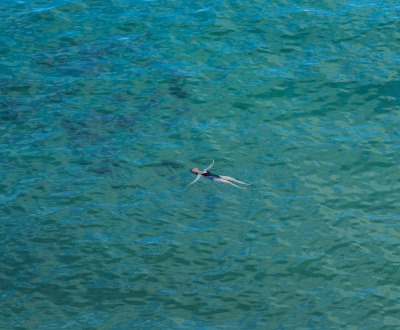 Untitled (November 9, 2013 9:49AM) (detail), by Richard Misrach, 2013. Archival pigment print, 60 x 80 inches. © Richard Misrach, courtesy Fraenkel Gallery, San Francisco, Pace/MacGill Gallery, New York, and Marc Selwyn Fine Art, Los Angeles.
States of Mind
Volume XI, Number 1 | winter 2018
Miscellany
According to medieval Egyptian scholar al-Nuwayri, the ancient sages claimed that "when lovers breathe into each other's faces, their breath mixes with the air," is inhaled through their noses, and then "reaches the brain, into which it spreads like light in a crystal vessel."
In psychoanalysis nothing is true except the exaggerations.
—Theodor Adorno, 1951