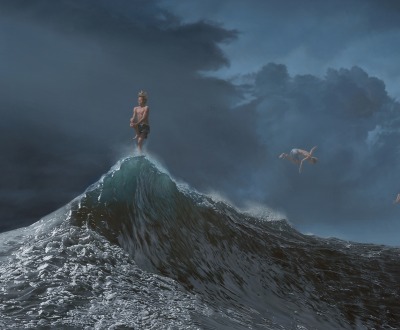 The Precision of Luck, by Joel Rea, 2015. Oil on canvas, 36 1/4 x 48 inches. © Joel Rea, courtesy the artist and Jonathan LeVine Gallery, New York City.
Luck
Volume IX, Number 3 | summer 2016
Miscellany
"The worst punishment God can devise for this sinner," wrote Harper Lee—who loved casino gambling—in a 1990 letter, "is to make her spirit reside eternally at the Trump Taj Mahal in Atlantic City."
Casting lots causes contentions to cease, and keeps the mighty apart.
—Book of Proverbs,
c.
350
BC