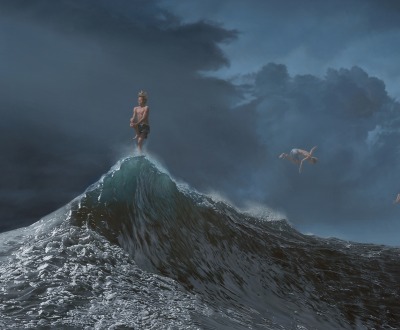 The Precision of Luck, by Joel Rea, 2015. Oil on canvas, 36 1/4 x 48 inches. © Joel Rea, courtesy the artist and Jonathan LeVine Gallery, New York City. 
Luck
Volume IX, Number 3 | summer 2016
Miscellany
A young nobleman in ancient Athens fell in love with a statue of Agathe Tyche, goddess of good fortune. He hugged and kissed it, then offered the local council a large sum of money to purchase it. When his request was denied, he decorated the statue extravagantly with crowns and garlands, offered a sacrifice, uttered a lengthy lamentation, and killed himself.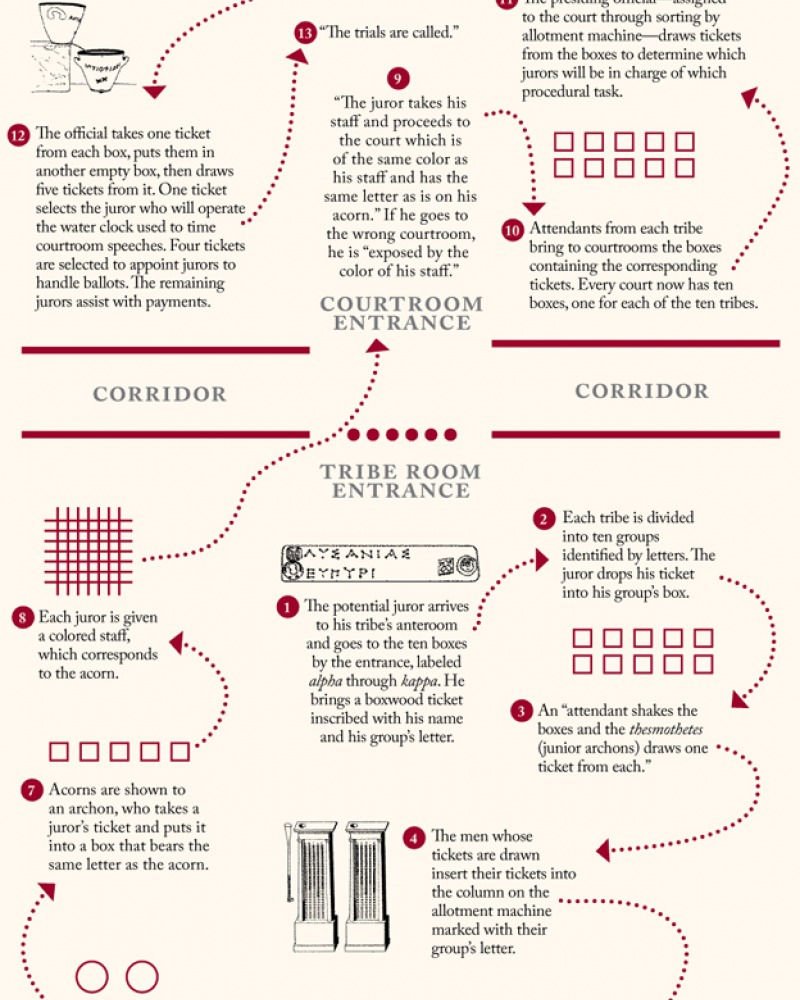 Randomizing procedures meant to sort Athenian tribesmen into trial juries.
View
There are two times in a man's life when he should not speculate: when he can't afford it, and when he can.
—Mark Twain, 1897
Lapham'sDaily
Stay Updated Subscribe to the LQ Newsletter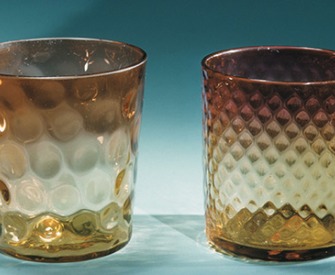 DÉjÀ Vu
2018:
Russian athletes prefer their steroids shaken, not stirred.
c. 530:
Ancient Olympians use illegal curses to defeat the opposition.
More

The World in Time
Lewis H. Lapham talks with Victor Sebestyen, author of Lenin: The Man, the Dictator, and the Master of Terror. More