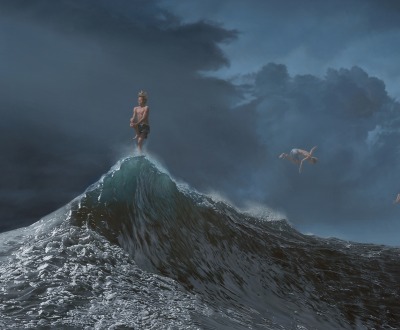 The Precision of Luck, by Joel Rea, 2015. Oil on canvas, 36 1/4 x 48 inches. © Joel Rea, courtesy the artist and Jonathan LeVine Gallery, New York City. 
Luck
Volume IX, Number 3 | summer 2016
Miscellany
A twelfth-century-BC Chinese king consulted an oracle and was told his lucky charm would not be a tiger, dragon, bear, or leopard but rather a wise counselor. He soon came upon a sagacious old man fishing in the river and conscripted him into service. It is said the man's virtue was such that he fished not with a hook but with a straight piece of iron; acknowledging his integrity, fish impaled themselves voluntarily.
When the abbot throws the dice, the whole convent will play.
—Martin Luther,
c.
1540
Lapham'sDaily
Stay Updated Subscribe to the LQ Newsletter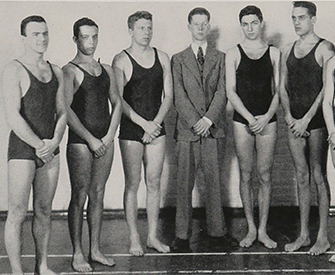 Roundtable
Looking at the reporter's life through five houses in Baltimore. More

DÉjÀ Vu
2017:
Internet resident pays $117,712 for a virtual kitty.
c. 1637:
Dutch resident (allegedly) trades twelve fat sheep for one sexy tulip root.
More

The World in Time
Lewis H. Lapham talks with Gordon S. Wood, author of Friends Divided: John Adams and Thomas Jefferson. More