The Burning of the Houses of Lords and Commons, October 16, 1834, by Joseph Mallord William Turner, c. 1835. © The Philadelphia Museum of Art/Art Resource.
Disaster
Volume IX, Number 2 | spring 2016
Miscellany
The first mass extinction on earth occurred around 2.5 billion years ago, when a photosynthesizing bacterium appeared and released so much oxygen into the atmosphere that anaerobic life was largely wiped out. This is often called the Great Oxygenation Event, the Oxygen Catastrophe, or the Oxygen Holocaust.
All men that are ruined, are ruined on the side of their natural propensities.
—Edmund Burke, 1796
Lapham'sDaily
Stay Updated Subscribe to the LQ Newsletter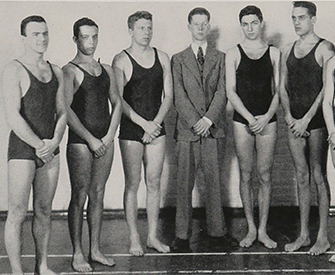 Roundtable
Looking at the reporter's life through five houses in Baltimore. More

DÉjÀ Vu
2017:
Internet resident pays $117,712 for a virtual kitty.
c. 1637:
Dutch resident (allegedly) trades twelve fat sheep for one sexy tulip root.
More

The World in Time
Lewis H. Lapham talks with Gordon S. Wood, author of Friends Divided: John Adams and Thomas Jefferson. More