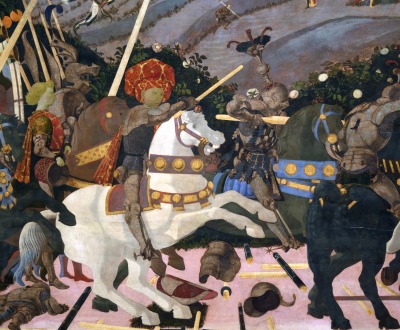 Niccolò Mauruzi da Tolentino at the Battle of San Romano, by Paolo Uccello, c. 1435–1460. National Gallery, London.
States of War
Volume 1, Number 1 | winter 2008
I went [to war] because I couldn't help it. I didn't want the glory or the pay; I wanted the right thing done.
—Louisa May Alcott, 1863