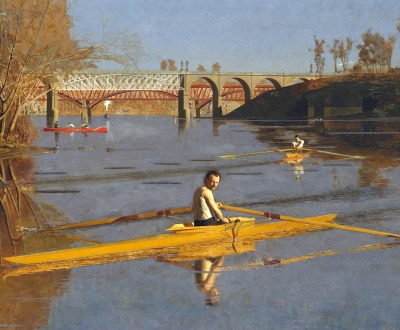 The Champion Single Sculls (Max Schmitt in a Single Scull), by Thomas Eakins, 1871. The Metropolitan Museum of Art, The Alfred N. Punnett Endowment Fund and George D. Pratt Gift, 1934.
Sports & Games
Volume III, Number 3 | summer 2010
Though the boys throw stones at frogs in sport, yet the frogs do not die in sport but in earnest.
—Bion of Smyrna,
c.
100
BC