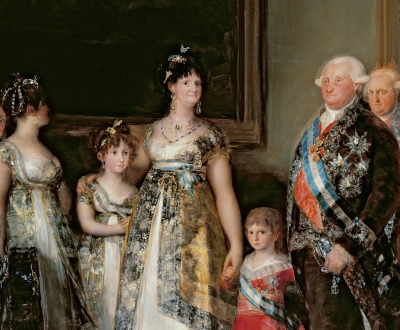 Charles IV and His Family, by Francisco José de Goya y Lucientes, 1800. Prado Museum, Madrid. 
Family
Volume V, Number 1 | winter 2012
Miscellany
When the seventh-century Japanese prince Shōtoku was having his tomb built, he told the laborers, "Cut here, trim there—I wish for no descendants."
He that raises a large family, does indeed, while he lives to observe them, stand…a broader mark for sorrow; but then he stands a broader mark for pleasure too.
—Benjamin Franklin, 1786