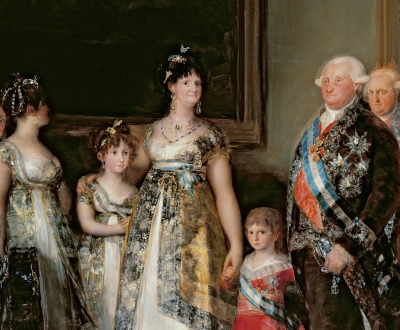 Charles IV and His Family, by Francisco José de Goya y Lucientes, 1800. Prado Museum, Madrid. 
Family
Volume V, Number 1 | winter 2012
Miscellany
Philocles, the nephew of Aeschylus, received the prize for tragedy at the dramatic festival the year that Sophocles presented Oedipus Rex. None of his one hundred or so plays is extant.
The most socially subversive institution of our time is the one-parent family.
—Paul Johnson, 1989