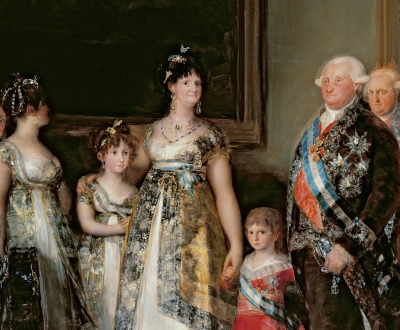 Charles IV and His Family, by Francisco José de Goya y Lucientes, 1800. Prado Museum, Madrid. 
Family
Volume V, Number 1 | winter 2012
Miscellany
"I must admit, 'the Mitfords' would madden me if I didn't chance to be one," Diana Mitford—the sister who had wed the leader of the British Union of Fascists in 1936 at the house of Joseph Goebbels—wrote at the age of seventy-four in 1985 to her youngest sister, Deborah, who had married Andrew Robert Buxton Cavendish, 11th Duke of Devonshire, in 1941.
My father! The sun is my father, and the earth is my mother, and on her bosom I will recline.
—Tecumseh, 1810