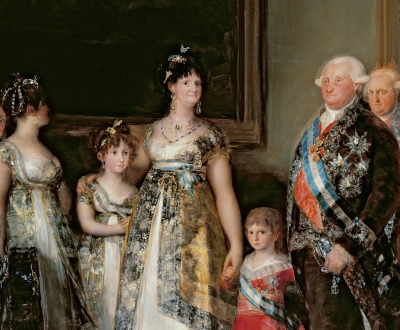 Charles IV and His Family, by Francisco José de Goya y Lucientes, 1800. Prado Museum, Madrid. 
Family
Volume V, Number 1 | winter 2012
Miscellany
The third-century Greek biographer Diogenes Laërtius stated that one of the favorite sayings of Antisthenes was, "The fellowship of brothers of one mind was stronger than any fortified city." Laërtius also recalled an anecdote about Socrates—when asked by a young man if he should marry or not, the philosopher replied, "Whichever you do, you will regret it."
God is our father, but even more is God our mother.
—Pope John Paul I, 1978
Lapham'sDaily
Stay Updated Subscribe to the LQ Newsletter

DÉjÀ Vu
2020:
Exoplanet revealed to be nothing but a large cloud of dust.
1903:
Supposed irrigation canals on Mars are merely optical illusions.
More

The World in Time
Lewis H. Lapham speaks with the author of Hitler's First Hundred Days: When Germans Embraced the Third Reich. More