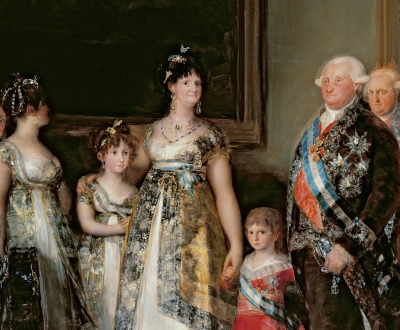 Charles IV and His Family, by Francisco José de Goya y Lucientes, 1800. Prado Museum, Madrid. 
Family
Volume V, Number 1 | winter 2012
Miscellany
The third-century Greek biographer Diogenes Laërtius stated that one of the favorite sayings of Antisthenes was, "The fellowship of brothers of one mind was stronger than any fortified city." Laërtius also recalled an anecdote about Socrates—when asked by a young man if he should marry or not, the philosopher replied, "Whichever you do, you will regret it."
By and large, mothers and housewives are the only workers who do not have regular time off. They are the great vacationless class.
—Anne Morrow Lindbergh, 1955