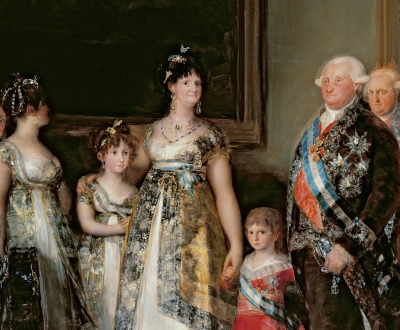 Charles IV and His Family, by Francisco José de Goya y Lucientes, 1800. Prado Museum, Madrid. 
Family
Volume V, Number 1 | winter 2012
Miscellany
Philocles, the nephew of Aeschylus, received the prize for tragedy at the dramatic festival the year that Sophocles presented Oedipus Rex. None of his one hundred or so plays is extant.
A Jewish man with parents alive is a fifteen-year-old boy, and will remain a fifteen-year-old boy till they die!
—Philip Roth, 1969