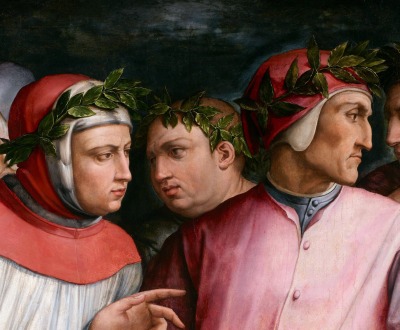 Six Tuscan Poets, by Giorgio Vasari, 1544. Minneapolis Institute of Arts, Minnesota.
Communication
Volume V, Number 2 | spring 2012
Miscellany
François-Auguste-René de Chateaubriand complained late in life that he was going deaf. When someone mentioned the malady to Charles-Maurice de Talleyrand, he remarked, "He only thinks he is deaf because he can no longer hear anyone talking about him."
Methinks the human method of expression by sound of tongue is very elementary and ought to be substituted for some ingenious invention which should be able to give vent to at least six coherent sentences at once.
—Virginia Woolf, 1899