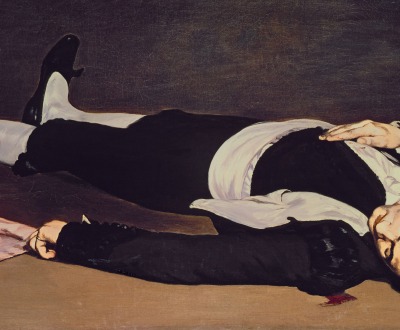 The Dead Toreador, by Édouard Manet, c. 1864. National Gallery of Art, Washington, DC.
Death
Volume VI, Number 4 | fall 2013
Miscellany
It is said that Anton Chekhov's last words were, "It's been a long time since I've had champagne." He died in Badenweiler, Germany, in 1904, and his body was transported back to Moscow in a refrigerated rail car marked FRESH OYSTERS.
The dead are often just as living to us as the living are, only we cannot get them to believe it. They can come to us, but till we die we cannot go to them. To be dead is to be unable to understand that one is alive.
—Samuel Butler,
c.
1888