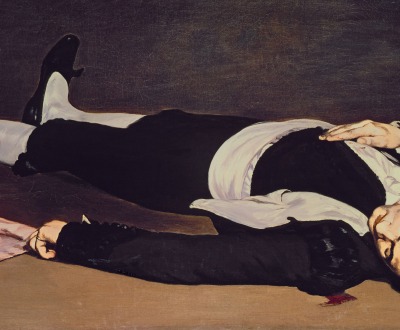 The Dead Toreador, by Édouard Manet, c. 1864. National Gallery of Art, Washington D.C.
Death
Volume VI, Number 4 | fall 2013
Miscellany
For brawling with a papal scribe in 1462, poet François Villon was imprisoned and sentenced to be "strangled and hanged." While awaiting his death, he wrote this quatrain: "Francis I am, which weighs me down, / born in Paris near Pontoise town, / and with a stretch of rope my pate / will learn for once my arse's weight." On January 5, 1463, the sentence was commuted to banishment from Paris. Nothing further is known of his life.
Death renders all equal.
—Claudian,
c.
395
Lapham'sDaily
Stay Updated Subscribe to the LQ Newsletter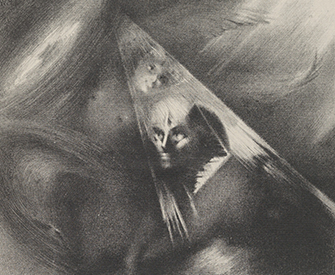 Roundtable
How Anna Kavan's fiction questioned reality, destroyed the earth, and brought art into the future. More

DÉjÀ Vu
2018:
Man auctions Dixie cup that could have touched the lips of Elvis.
1921:
Man auctions Lord Byron's cup made from a human skull.
More

The World in Time
Lewis H. Lapham talks with Holger Hoock, author of Scars of Independence: America's Violent Birth, at a New York Public Library event. More