Watering Holes
Regular haunts for not-so-regular crowds.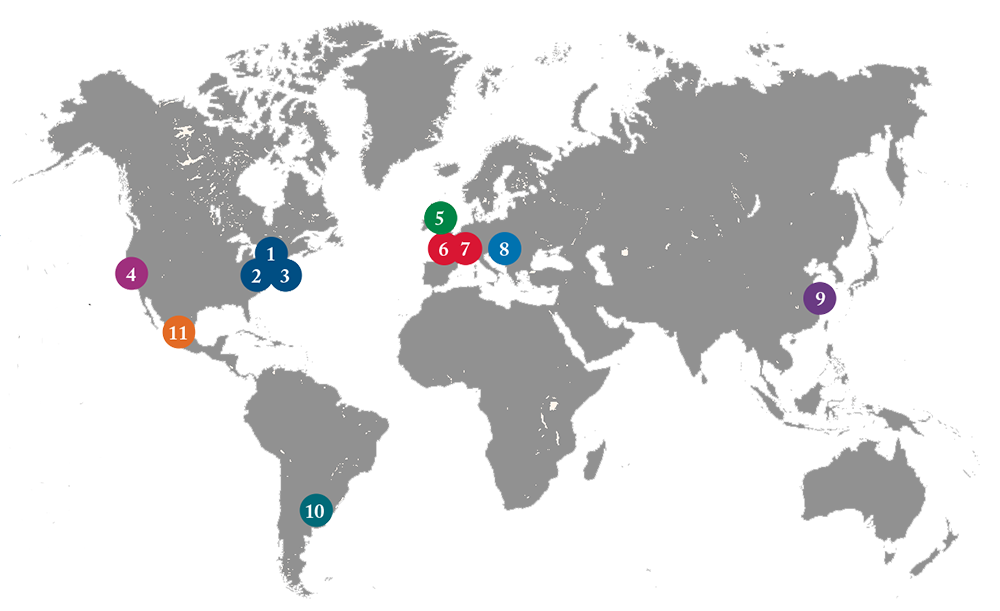 NEW YORK CITY
1 Fraunces Tavern
Heyday: 1770–95
George Washington held his farewell dinner at this favorite pre-Revolutionary meeting place of the Sons of Liberty. In 1785 proprietor Sam Fraunces leased the tavern to the Continental Congress; the War Department and Treasury also subsequently rented office space here.
2 Barbizon Hotel for Women
Heyday: 1927–81
No men were allowed above the lower floors of this residential hotel for affluent women, where residents—including Eudora Welty, Nancy Reagan, Ann Beattie, Sylvia Plath, Joan Didion, and Joan Crawford—enjoyed in-house activities ranging from organ recitals and Shakespeare readings to afternoon teas and nightly bridge games.
3 Minton's Playhouse
Heyday: 1941–c. 1958
Thanks to a World War II–era recording ban that forced musicians to make a living solely from live performances, guitarist Charlie Christian jammed at this Harlem jazz club with a house band that included Lester Young, Thelonious Monk, Don Byas, and Coleman Hawkins.
LOS ANGELES
4 The Viper Room
Heyday: 1993–c. 2010
More than a decade after River Phoenix's fatal overdose there, the Sunset Boulevard nightclub opened by 21 Jump Street costars Johnny Depp and Sal Jenco remained a louche hotspot thanks to its clandestine poker games, which brought in celebrities, including Leonardo DiCaprio, Ben Affleck, Matt Damon, and the Olsen twins.
LONDON
5 St. James Coffee House
Heyday: 1705–1806
This Whig hangout attracted the likes of Jonathan Swift, Lady Mary Wortley Montagu, and Edmund Burke, who discussed the news of the day over coffee and harder libations. "Here, waiter, more wine, let me sit while I'm able," Oliver Goldsmith wrote of the establishment in 1774, "till all my companions sink under the table."
PARIS
6 Les Deux Magots
Heyday: 1884–1960
In its original incarnation, this café and liquoriste was favored by Paul Verlaine, Guillaume Apollinaire, and Arthur Rimbaud. In later years André Breton, Jean-Paul Sartre, and Simone de Beauvoir loitered and smoked on the terrace.
7 Harry's New York Bar
Heyday: 1923–38
Ernest Hemingway, Jack Dempsey, Gertrude Stein, and F. Scott Fitzgerald were habitués of this Lost Generation boîte. George Gershwin was said to have composed An American in Paris at the piano upstairs.
VIENNA
8 Café Central
Heyday: 1876–c. 1938
Since opening in 1876, the café has counted among its regulars Theodor Herzl, Leon Trotsky, and Sigmund Freud. "It is not like other cafés," wrote the critic Alfred Polgar, "it is a way of viewing the world, one whose innermost substance it is not to view the world."
SHANGHAI
9 International Arts Theater
Heyday: 1935–37
The avant-garde theater founded by socialite Bernardine Szold-Fritz doubled as interwar Shanghai's best social club. There, a visitor noted, one "always finds a nice tea or cocktail parties." Guests included Charlie Chaplin, Anna May Wong, and Percy Chen.
BUENOS AIRES
10 Café La Biela
Heyday: 1950–70
Across the street from the Recoleta Cemetery, this café offered comfort to writers such as Jorge Luis Borges, Adolfo Bioy Casares, and Julio Cortázar. It also served as a meeting place for pilots and Formula One drivers.
MEXICO CITY
10 La Rosita
Heyday: 1940–c. 1960
Frida Kahlo and Diego Rivera obtained permits for their students to paint murals in this pulqueria, a hangout for local residents such as David Alfaro Siqueiros, Luis Buñuel, Octavio Paz, and Dolores del Río.
Issue
Back to Issue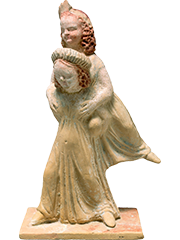 Friendship