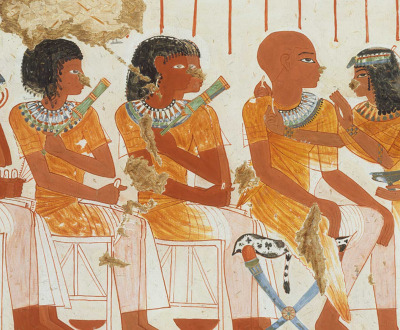 Guests at a Banquet, tempera facsimile by Nina de Garis Davies after a fourteenth-century-bc Egyptian frieze, c. 1920. The Metropolitan Museum of Art, Rogers Fund, 1930.
Friendship
Volume XIV, Number 2 | spring 2021
Map
A simplified diagram of the allegiances and rivalries behind the fall of the Roman Republic.
View
Miscellany
Friendship cannot exist "between the well-fed, prosperous / and the lean and down-and-out in the world," states the Panchatantra, a collection of Indian animal fables from around the third century bc. In one story, when a crow tries to befriend a mole after witnessing his impressive skill in escaping from hunters' traps, the mole exclaims, "You are the eater; I am the food. What kind of friendship can exist between us?"
Friend! It is a common word, often lightly used. Like other good and beautiful things, it may be tarnished by careless handling.
—Harriet Jacobs, 1861
Lapham'sDaily
Stay Updated Subscribe to the LQ Newsletter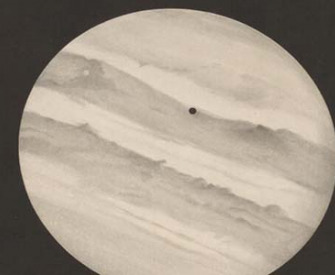 DÉjÀ Vu
2023:
Police ask citizens not to call 911 to report planets.
1910:
Writer asks Times readers not to fear that comet will destroy Earth.
More

The World in Time
Lewis H. Lapham speaks with the author of Never Forget Our People Were Always Free: A Parable of American Healing. More