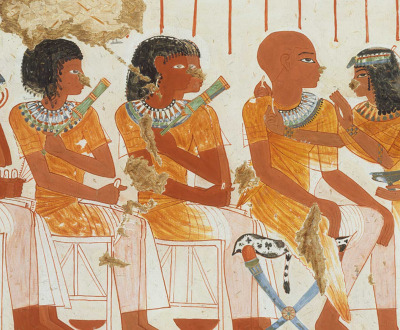 Guests at a Banquet, tempera facsimile by Nina de Garis Davies after a fourteenth-century-bc Egyptian frieze, c. 1920. The Metropolitan Museum of Art, Rogers Fund, 1930.
Friendship
Volume XIV, Number 2 | spring 2021
Map
A simplified diagram of the allegiances and rivalries behind the fall of the Roman Republic.
View
Miscellany
At Uyun al-Hammam, an ancient graveyard discovered in northern Jordan, the remains of foxes were found buried alongside human remains, leading to speculation that humans may have kept red foxes as pets around sixteen thousand years ago, several millennia before animals were believed to have been domesticated. At one point, a human corpse had been disinterred and relocated. "Because the link between the fox and the human had been significant," said one archaeologist studying the site, "the fox was moved as well."
Friends are fictions founded on some single momentary experience.
—Ralph Waldo Emerson, 1864
Lapham'sDaily
Stay Updated Subscribe to the LQ Newsletter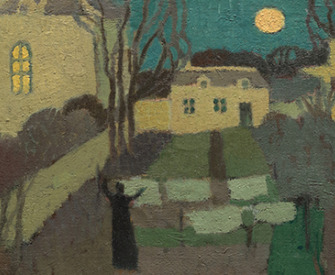 DÉjÀ Vu
2021:
Man steals money and runs from the law—after leaving behind a fake suicide note.
1318:
Nun grows tired of the convent and runs from the church—after leaving behind a dummy of herself.
More

The World in Time
Lewis H. Lapham speaks with the author of Being a Human: Adventures in Forty Thousand Years of Consciousness. More