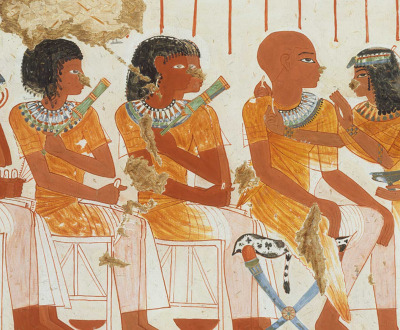 Guests at a Banquet, tempera facsimile by Nina de Garis Davies after a fourteenth-century-bc Egyptian frieze, c. 1920. The Metropolitan Museum of Art, Rogers Fund, 1930.
Friendship
Volume XIV, Number 2 | spring 2021
Map
A simplified diagram of the allegiances and rivalries behind the fall of the Roman Republic.
View
Miscellany
Friendship cannot exist "between the well-fed, prosperous / and the lean and down-and-out in the world," states the Panchatantra, a collection of Indian animal fables from around the third century bc. In one story, when a crow tries to befriend a mole after witnessing his impressive skill in escaping from hunters' traps, the mole exclaims, "You are the eater; I am the food. What kind of friendship can exist between us?"
Friends are ourselves.
—John Donne, 1603