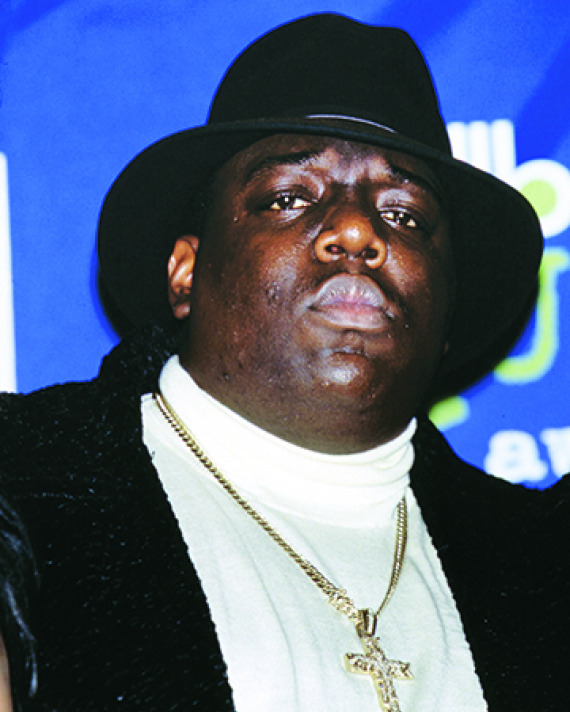 © MediaPunch Inc. / Alamy Stock Photo
The Notorious B.I.G.
(1972 - 1997)
Raised in Brooklyn, Christopher Wallace—better known as the Notorious B.I.G. or Biggie Smalls—started rapping as a teenager. His debut album, Ready to Die, has gone quadruple platinum; the first single from that album, "Juicy," begins, "This album is dedicated to all the teachers that told me I'd never amount to nothin' / To all the people that lived above the buildings that I was hustlin' in front of / Called the police on me when I was just tryin' to make some money to feed my daughter." Wallace was murdered in 1997 by an unknown assailant wearing a bow tie. In 2011 the FBI released heavily redacted records from the murder case, which mentioned that Wallace had "a Georgia driver's license, a pen, 0.91 grams of marijuana, an asthma inhaler, and three condoms" in his pockets when he died.