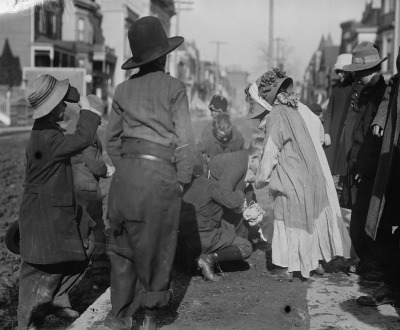 Scramble for pennies at Thanksgiving, c. 1910. Photograph by Bain News Service. Library of Congress, Prints and Photographs Division.
"The origin of money isn't what we thought it was; the story is more messy and bloody and interesting," Jacob Goldstein, cohost of the NPR podcast Planet Money, writes at the beginning of his book Money: The True Story of a Made-Up Thing. "Marriage and murder are part of it. So is the invention of writing. Money and markets grow up together, and they make people more free but also, sometimes, more vulnerable…Money isn't just some accounting device that makes exchange and saving more convenient. It's a deep part of the social fabric, bound up with blood and lust. No wonder we get so worked up over it."
On the latest episode, Goldstein and Lewis H. Lapham discuss this history, starting the story in Mesopotamia and leaving it in 2020, wondering what's next for money and what we make of it.
Lewis H. Lapham speaks with Jacob Goldstein, author of Money: The True Story of a Made-Up Thing.
Thanks to our generous donors. Lead support for this podcast has been provided by Elizabeth "Lisette" Prince. Additional support was provided by James J. "Jimmy" Coleman Jr.
Discussed in this episode