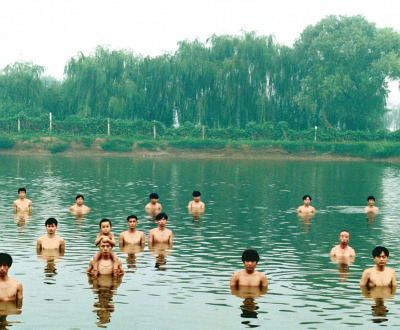 To Raise the Water Level in a Fishpond, by Zhang Huan, 1997. Chromogenic print. © Zhang Huan, courtesy Pace Gallery.
Climate
Volume XII, Number 4 | fall 2019
Miscellany
A lawsuit was filed in spring of 2019 in which owners of Ark Encounter, a creationist theme park in Williamstown, Kentucky, claimed breach of contract against insurers who denied liability in a landslide—caused by heavy rains—that undermined a park roadway. The defendants say the water damage that disrupted the 510-foot replica ark was a matter of "design deficiencies or faulty workmanship," and thus not covered.
The oldest voice in the world is the wind.
—Donald Culross Peattie, 1950
Lapham'sDaily
Stay Updated Subscribe to the LQ Newsletter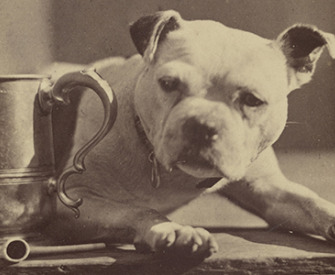 DÉjÀ Vu
2019:
Seal helps stop an alleged international drug gang.
1918:
Dog bites man, stops robbery.
More

The World in Time
Lewis H. Lapham speaks with the author of Thomas Paine and the Clarion Call for American Independence. More