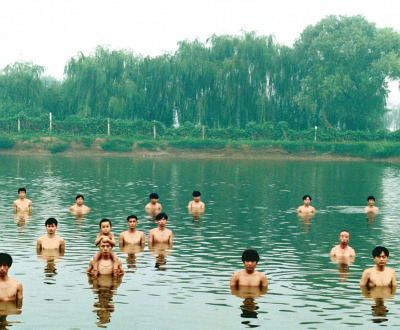 To Raise the Water Level in a Fishpond, by Zhang Huan, 1997. Chromogenic print. © Zhang Huan, courtesy Pace Gallery.
Climate
Volume XII, Number 4 | fall 2019
Miscellany
A lawsuit was filed in spring of 2019 in which owners of Ark Encounter, a creationist theme park in Williamstown, Kentucky, claimed breach of contract against insurers who denied liability in a landslide—caused by heavy rains—that undermined a park roadway. The defendants say the water damage that disrupted the 510-foot replica ark was a matter of "design deficiencies or faulty workmanship," and thus not covered.
"Some say the world will end in fire / some say in ice."—Robert Frost
View
It's only the futility of the first flood that prevents God from sending a second.
—Sébastien-Roch Nicolas Chamfort,
c.
1794