This Industry Is My Industry
Small business owners make their case at the Capitol.
Good afternoon. My name is Kelvin Adee, and I am a third-generation commercial beekeeper. My company, Adee Honey Farms, is the largest commercial beekeeping operation in the U.S. at just under a hundred thousand beehives. I am also the president of the American Honey Producers Association. AHPA strongly supports President Trump's efforts to remedy the injury China has inflicted on the United States through many years of its unlawful international trade practices.
For more than three decades, China has been trying to destroy our commercial beekeepers by dumping huge volumes of their honey here at ultralow prices, enabled by China's state-controlled economy. Our government did impose steep duties on Chinese honey imports in 2001. China, however, has used many fraudulent duty-evasion schemes to continue entering huge volumes of its honey at dumped prices without paying the hundreds of millions of dollars in duties that are owed on these imports.
Honey imports reported as originating in China have dropped significantly in recent years. However, that honey is now being falsely imported as having been produced in other countries, such as India, Vietnam, Thailand, and Ukraine. All of this circumvented Chinese honey is being sold here at historically low prices, far below our commercial beekeepers' historically high prices—costs for domestic honey production. These costs have nearly doubled since 2008, largely due to the high jump in our commercial-bee mortality rates. This has been caused by a range of harmful environmental factors, such as increased nationwide use of dangerous pesticides and the growth of bee predators like the varroa mite.
A merchant shall hardly keep himself from doing wrong.
—Ecclesiasticus, 180
BC
The result: China continues its long drive to destroy America's commercial beekeepers and dominate our country's valuable honey market. China's eventual success would be a huge commercial loss for our country. Why? The essential pollination services provided by our beekeepers would vanish with their pure domestic honey, and pollination services cannot be imported from China.
Thank you, ladies and gentlemen, for allowing me to appear today. My name is Eric Zetterquist. I've been a dealer of Asian antiquities of the last twenty-seven years. I am a small business and I'm here to fight for my livelihood.
The impending tariffs on Chinese goods includes two line items for Chinese antiquities. A specific category applies to antiques of an age exceeding one hundred years and another to collections and collectors' pieces of historical and archaeological interest. Please note that taxing these items does nothing to level the playing field of international trade. They do, however, severely hamper the American scholars, collectors, dealers, and museums involved in the field.
America does not tax imports of art and antiquities from any other country. To suddenly tax the art and antiques from one country would set a dangerous precedent, opening the floodgates to other forms of selective censorship and increased cultural chauvinism.
No antiquities are directly imported from mainland China, as their export is illegal there. Therefore, a tariff on Chinese antiquities would have no punitive effect whatsoever on China. Most of the Chinese antiquities sourced outside of the United States are purchased from existing collections in Japan, Southeast Asia, Europe, and the UK.
To place a blanket tariff on all Chinese art and antiquities, regardless of where they are bought, would be a meaningless gesture that would have no punitive effect on China but would do great harm to American collectors, dealers, scholars, and museums, giving them an unfair disadvantage in the marketplace.
Obviously, we don't produce Chinese antiquities in this country, and people are not suddenly going to switch to American antiquities because Chinese antiquities are 25 percent more expensive.
Good morning. My name is Ryan Holt. I am a mink farmer from Salt Lake County, Utah. I'm here today on behalf of the Fur Commission USA, of which I am an officer and a board member. The Fur Commission is a national nonprofit association representing the U.S. mink farmers.
My own mink farm was started by my grandfather and father over fifty years ago. We have run that farm as a family business, and I am proud to say that all of my children have worked on that farm. The mink farming community is representative of local agriculture, and in our case virtually all of our revenue is derived from exported sales.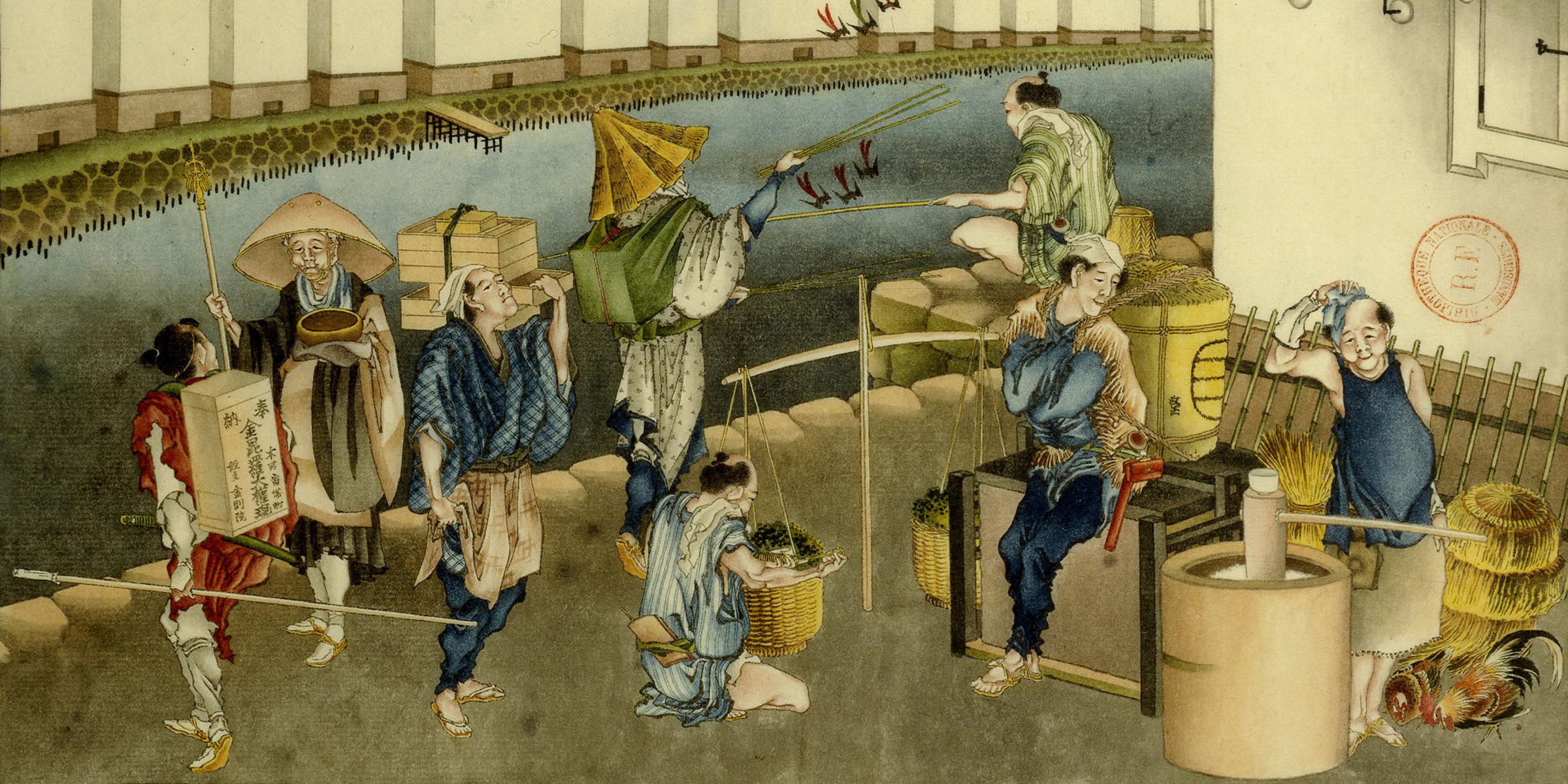 Street Scene in Nihonbashi (detail), attributed to the workshop of Hokusai, c. 1826. © BnF, Dist. RMN-Grand Palais / Art Resource, NY.
Garments imported from China containing U.S.-raised mink would become uncompetitive. Even more devastating to this sector would be the retaliatory 20 percent tariff that China would impose on the import of mink skins from the United States. China is by far our largest export market, and I estimate that 80 percent of our production is exported to China.
Production of fur in the U.S. is a highly regulated, environmentally sustainable products process that makes large contributions to our country's agricultural economy. National codes of practice and operating guidelines provide an assurance that farm fur-bearing animals are well cared for.
We are a small sector. We account for only 5 percent of the global mink capacity. Our products could fully be replaced with mink skins from Europe if the Chinese retaliatory tariffs are imposed.
Even if the tariffs are only temporary, that breeding process is complex and goes on for generations. Once a farmer pelts out of his business, there is no middle ground.
Good afternoon. My name is Andy Missan. I'm the general counsel of Fitbit. I'd like to thank you for the opportunity to testify.
We support the administration's efforts to ensure a level playing field, but we believe that a 25 percent tariff on smart watches and fitness trackers imported from China will harm U.S. workers and consumers, undermine U.S. national security interests, stifle innovation and digital health, and fail to advance the administration's policy objectives.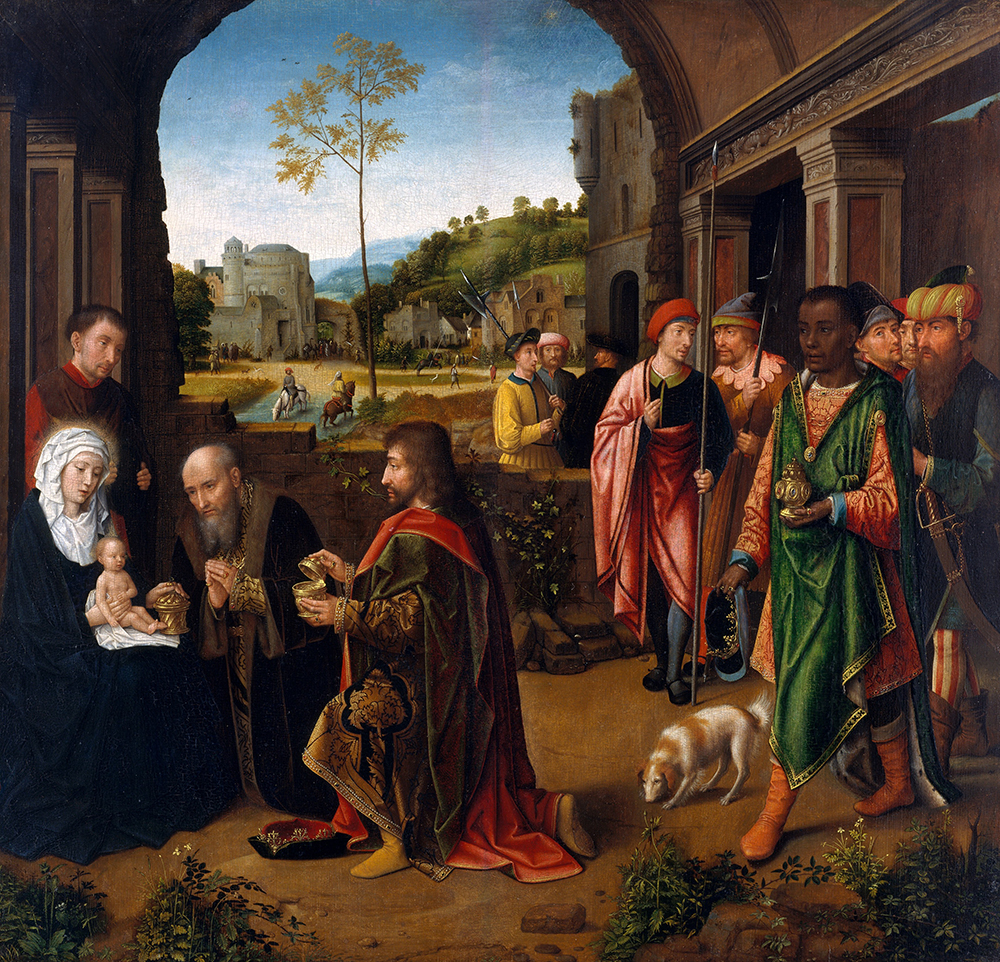 The Adoration of the Magi, detail of a triptych from the workshop of Gérard David, c. 1520. The Metropolitan Museum of Art, The Jack and Belle Linsky Collection, 1982.
The wearables market is highly competitive. In the last year, Huawei and Xiaomi, both Chinese companies, have secured two of the top four positions in worldwide market share.
We believe that they would absorb this 25 percent tariff with ease and gain a competitive advantage in the U.S. market.
Wearable devices collect sensitive health data and many other advanced features that include geolocation, e-payment, and always-on microphones. As the Defense Department learned last year with Strava, this data, if not protected, can be exploited to gain sensitive movement and location information of the U.S. military.
As wearables incorporate even more advanced features, including cameras, advanced health sensors, and access control for mass transit systems, smart locks, and financial networks, their capacity to collect sensitive data has the potential to exceed that of smartphones. While Fitbit stores its sensitive data solely on its U.S. servers, subject to strict privacy and security safeguards, there is very little preventing the same data collected by Chinese companies from ending up on Chinese servers, accessible on demand by the Chinese government, raising serious privacy and national security concerns.
Yes to a market economy, no to a market society.
—Lionel Jospin, 1998
Do we really want this sensitive health, location, and financial data of Americans to be stored on Chinese servers?
China is believed to be behind recent cyberattacks on the U.S. government and businesses, including the 2015 Office of Personnel Management breach and the recent cyberattack against a major U.S. health insurer.
Given these national security risks, we urge you to exclude wearables from the proposed tariffs.
Thank you for allowing us to take part in the hearings. We appreciate the chance to allow our voices to be heard. My name is Josh Werthaiser. I am CEO of Downlite. We are a leading manufacturer of domestic top-of-bed products as well as natural fill insulations. We have five factories located throughout the United States employing over six hundred employees. Our customers range from Walmart to Bloomingdale's in home, as well as Starwood and Marriott hotels in hospitality. It is important to understand that the feather and down that we procure globally is a by-product of the poultry industry, and it only comes from waterfowl, including duck and geese. Therefore, our industry must go to the various regions of the world that consume duck and goose meat to purchase the key raw material we need for this domestic production. Of the world consumption of goose and duck, China leads the charge, consuming over 80 percent of the world's supply of these two types of protein.
To put this into perspective, in 2017 the United States imported 16.4 million kilos of feather and down filling material from around the world. China supplied 88 percent of that. The rest of the world was only able to provide 12 percent.
The United States does consume duck, and we are able to secure some material domestically, as we have for many years, but even if we purchased every kilo of domestic material, the total amount that we could procure from countries outside of China would be far less than what our industry imported in 2017.
The money we have is the means to liberty; that which we pursue is the means to slavery.
—Jean-Jacques Rousseau, 1770
Tariffs would increase the cost of domestically manufactured products significantly, while the cost of retail-ready finished goods that come out of China will remain the same, as no tariffs have been suggested for that category or product. This will create a competitive edge that did not previously exist.
I'd like to close with a quick story. As mentioned previously, we manufacture bedding for the hospitality industry. Through our distributors our product enters a wide variety of hotels, including Trump hotels. Postelection, we were honored to receive a call from the administration to have our bedding, manufactured in Mason, Ohio, put into the White House. The concern we have is that if this tariff goes through, we, along with other domestic manufacturers in our industry, will not be able to compete versus Chinese retail-ready programs, and the comforters and pillows we are so proud to build today will be significantly reduced.
About This Text
From public hearings held by the Office of the U.S. Trade Representative on Section 301 tariffs. In response to alleged Chinese violations of the Trade Act of 1974 relating to intellectual property and technology transfer, the U.S. Trade Representative published in August 2018 a proposed list of Chinese products—valued at $16 billion—that would be subject to a 25 percent punitive tariff. The public hearings were originally scheduled to last three days but doubled in duration to accommodate the 359 individuals who submitted testimony.
Issue
Back to Issue
Trade