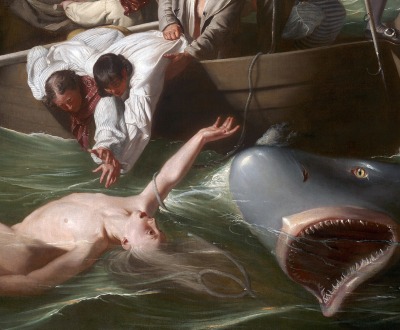 Watson and the Shark, by John Singleton Copley, 1778. National Gallery of Art, Washington DC.
The Sea
Volume VI, Number 3 | summer 2013
Miscellany
In 1906 Congress passed "An Act to Prohibit Shanghaiing in the United States." One section made unlawful the inducing of a man "intoxicated or under the influence of any drug" to perform labor aboard a foreign or domestic ship.
As to the sea itself, love it you cannot. Why should you? I will never believe again the sea was ever loved by anyone whose life was married to it. It is the creation of omnipotence, which is not of humankind and understandable, and so the springs of its behavior are hidden.
—H. M. Tomlinson, 1912