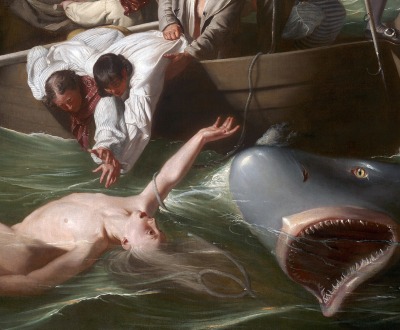 Watson and the Shark, by John Singleton Copley, 1778. National Gallery of Art, Washington DC.
The Sea
Volume VI, Number 3 | summer 2013
Miscellany
"There is a dockyard at Woolwich where one hundred warships of all sizes are built yearly to replace ships lost to the enemy or which have become obsolete. Because of the high costs of armaments and machinery, the government is usually in debt and forced to borrow from the public," observed Mirza Abul Hassan Khan, a Persian ambassador on a diplomatic visit to London in 1810.
Ocean. A body of water occupying about two-thirds of a world made for man—who has no gills.
—Ambrose Bierce, 1906