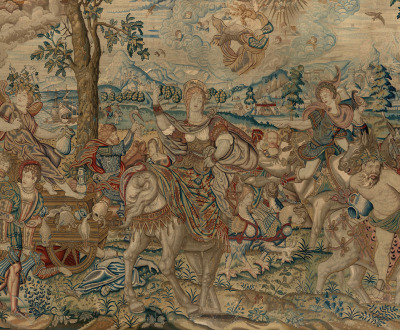 Gluttony from The Seven Deadly Sins, by Pieter Coecke van Aelst, c. 1550. The Metropolitan Museum of Art, Gift of Mrs. Frederic R. Coudert Jr., in memory of Mr. and Mrs. Hugh A. Murray, 1957.
Scandal
Volume XIII, Number 2 | spring 2020
Miscellany
Greek dramatist Aristophanes, in the 423 bc comedy The Clouds, coined the term rhaphanidosis, "the humiliating act of thrusting a radish up the anus as a punishment for adultery."
One of the things men should most strive to do is win a good reputation and see that no one questions it.
—Juan Manuel, 1335