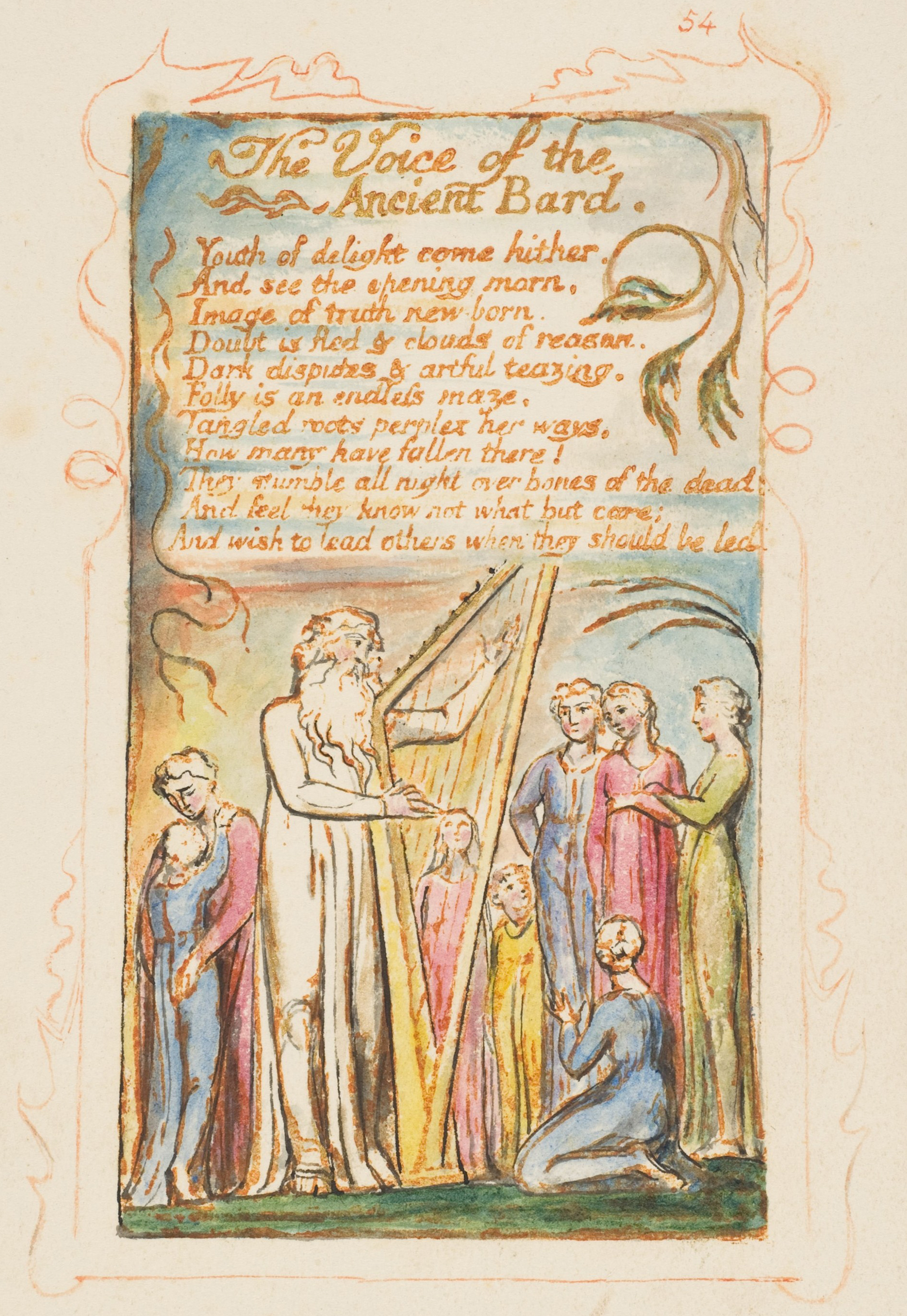 In an oral history collected in the Smithsonian's Archives of American Art in 2016, writer and organizer Theodore Kerr interviewed Sur, a prominent gay Black gallery owner active in New York's East Village in the 1980s. "Whenever I met an artist that is really energetic and really prolific and really determined to grind out a lot of work, they're probably living with AIDS," Sur said. In the interview he spoke of the death of Keith Davis; the artist's parents, disturbed by Davis' collection of Polaroid pornographic images, went on to "destroy all the other material that's in the archive that sort of bothers them," limiting our view of an artist even when other parts of Davis' work were preserved.
For younger queer people like myself hoping to understand the determination of HIV/AIDS activists in that earlier period, the archive that's been preserved, thanks to those like Sur, will nonetheless always prove incomplete or unfinished. The writer Doug Keeler argues in "Sharps Container Ghosts" that younger queers are plagued by a "sense of orphanage, of having our would-be genealogy severed." This partial preservation, and the need for context, loom especially large for young trans people; the work of digging into the archive to find the trans voices requires a bit of detective work, a desire to read the edges of existing stories to find the people who were always there but were rarely centered and make sure they make it into the next generation's histories. "I'm haunted by these [trans] archival specters, and by my sense of duty to them," Penn State professor Hil Malatino writes in their book Trans Care (which is free to read online). "Because, in some small way, by existing—however minimally or maximally, however 'part-time' or 'full-time' they were—they have made our existence possible."
This sort of detective work is difficult, even when history feels remarkably near. A challenge presented in the book Forget Burial: HIV Kinship, Disability, and Queer/Trans Narratives of Care by Marty Fink, an assistant professor at Ryerson University, is the unknowability of HIV/AIDS for those who didn't live through the height of the epidemic. HIV/AIDS has obviously never gone away; while access to PrEP (pre-exposure prophylaxis) medication has kept millions of people at risk of getting the virus alive and well, disproportionate access to antiretroviral therapy ensures that approximately 700,000 lives are lost globally each year. In the introduction to Forget Burial, Fink recounts the experience of presenting their dissertation to a panel of AIDS activists. They told Fink, "Marty, it is clear from this dissertation exam how much you love literature and how much you love to read, but you know absolutely nothing about what it was like to live through those years of the AIDS crisis." "I also learned from writing this book," Fink writes, "that my retelling of these archival stories will always be inaccurate precisely because I was not there."
Fink eventually realized that they could understand how queer and trans people in the 1980s and 1990s viewed their experiences through the lens of inherited trauma. As they discovered in the archives, many people writing about AIDS understood themselves as growing up a generation or two removed from the Holocaust. Though they had not experienced genocide directly, it was still a lived memory of violence that had been passed down and played a role in shaping their lives. This approach to understanding pain in turn helped Fink, who is Jewish, make better sense of the inherited nature of their perspective. "I didn't understand what it was like to lose my friends and lovers, but I could understand what it was like to grow up a generation removed from that," Fink told me.
The virus continues to play an underrepresented role in shaping many people's everyday experiences. An estimated one in five trans women in the United States are HIV-positive, according to the Centers for Disease Control. Further data suggests that more than half of HIV-positive transgender women are Black, and more than half live in southern states, where a lack of investment in racial and geographically focused public health initiatives lead to worse health outcomes than elsewhere in the United States.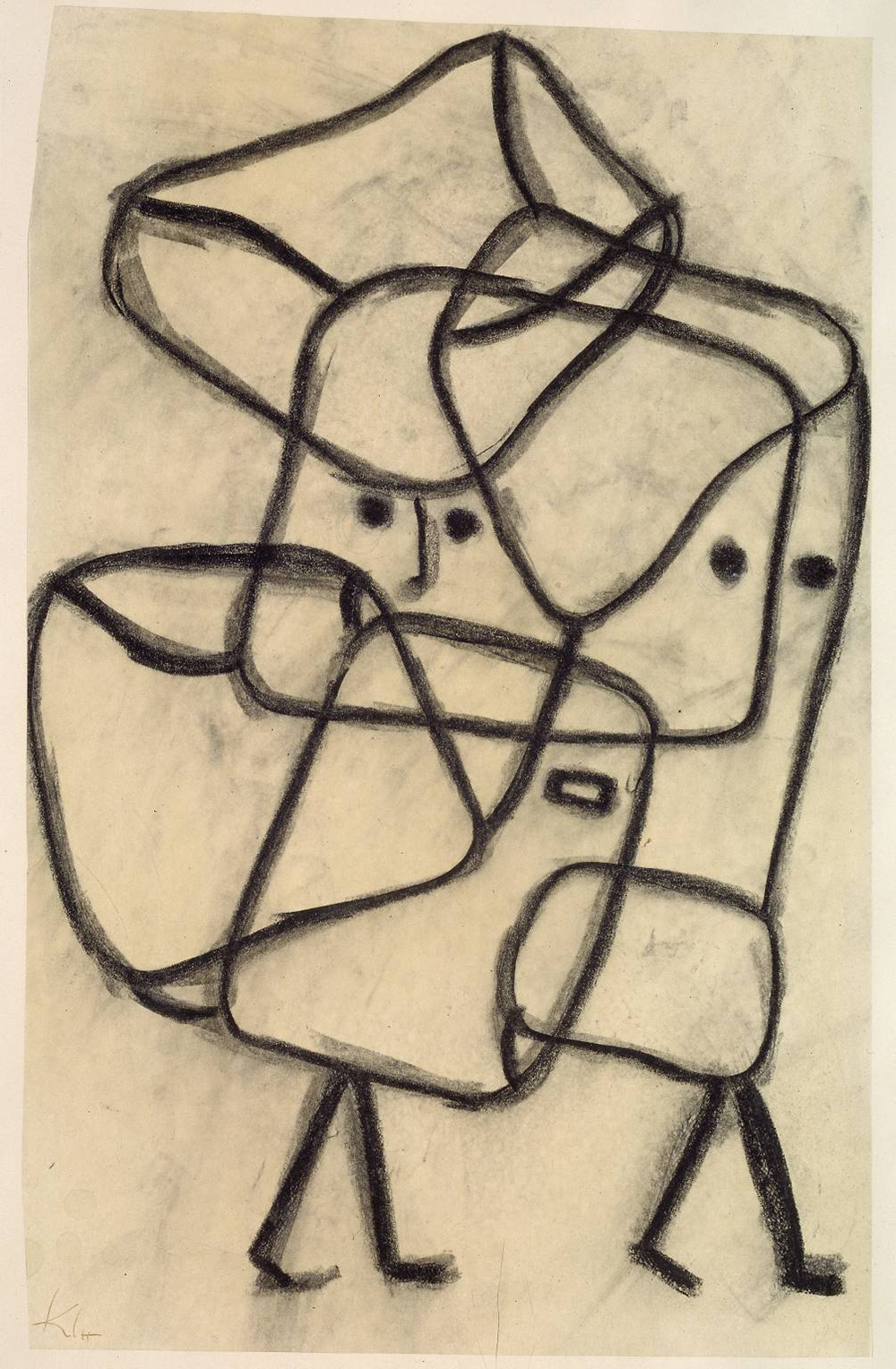 The writer Torrey Peters describes HIV's presence in her life as something that "erupts occasionally." She remembers that, after describing a risky sexual encounter to a nurse who lived through the HIV/AIDs epidemic of the 1980s and 1990s, the nurse immediately wrote Peters a prescription for Truvada. Truvada is a PrEP pill that minimizes the risk of becoming infected with or spreading HIV—and makes its creator, Gilead Sciences, billions of dollars a year. "There was a wall that we weren't communicating across, where I was saying, 'What's the big deal?' and she was hearing my story from a perspective of having watched so many people die through my behavior," Peters told me. "It was really hard for me to understand, and I still think I don't fully. I must have seemed incredibly ignorant and callous to her, even though she was taking care of me."
In Peters' new novel Detransition, Baby the character Reese asks, "Isn't HIV exactly the symbol of an indigestible queerness that even the most assimilated queers haven't figured out how to break down?" HIV plays a key role in the narrative's unraveling, as Reese, a trans girl, and Katrina, her ex's new straight girlfriend, consider whether to raise a child together. When one of Reese's lovers (who is married to one of Katrina's friends) is infected by another trans woman, the proximity to HIV through Reese leads Katrina to feel shocked and afraid. "No wonder Katrina choked when she caught even a whiff of HIV flavor," Reese thinks to herself.
There are pitfalls in accepting the obvious legacies of AIDS activism at face value. Some elements of these histories threaten to crowd out all others. Without questioning who emerges (and who doesn't) from the most cited AIDS archives, the legacies of protest movements reflect only incomplete understandings of the AIDS crisis. Just as trans people, communities of color, and queer women faced unique conditions not always addressed when AIDS was first identified, a historic perspective that continues this forgetting also threatens to diminish the ongoing harms these groups face today.
A group like ACT UP, particularly its originating New York chapter, has become a stand-in for the AIDS era generally through its dramatic, attention-grabbing actions, which forced the wider public and medical establishment to take AIDS seriously. While books like Sarah Schulman's forthcoming Let the Record Show are more attentive to the organizing behind these actions, the group's most public-facing events—like the 1989 St. Patrick's Cathedral Die-In, recently re-created in the season two premiere of the FX series Pose—take up significant real estate in contemporary revisitations of this era.
While ACT UP's media-focused, preservationist impulses are valuable, Alexandra Juhasz, a former AIDS activist who is now Distinguished Professor of Film at Brooklyn College, argues that they can distort our memory of what actions were most effective. Juhasz told me that she meets younger queer people who idealize the glamorous aspects of ACT UP. She said that images of the weekly Monday meetings, where young men and women met to debate political strategy and cruise for potential new lovers and friends, can prove intoxicating to those who didn't also experience the mass death of many of their friends.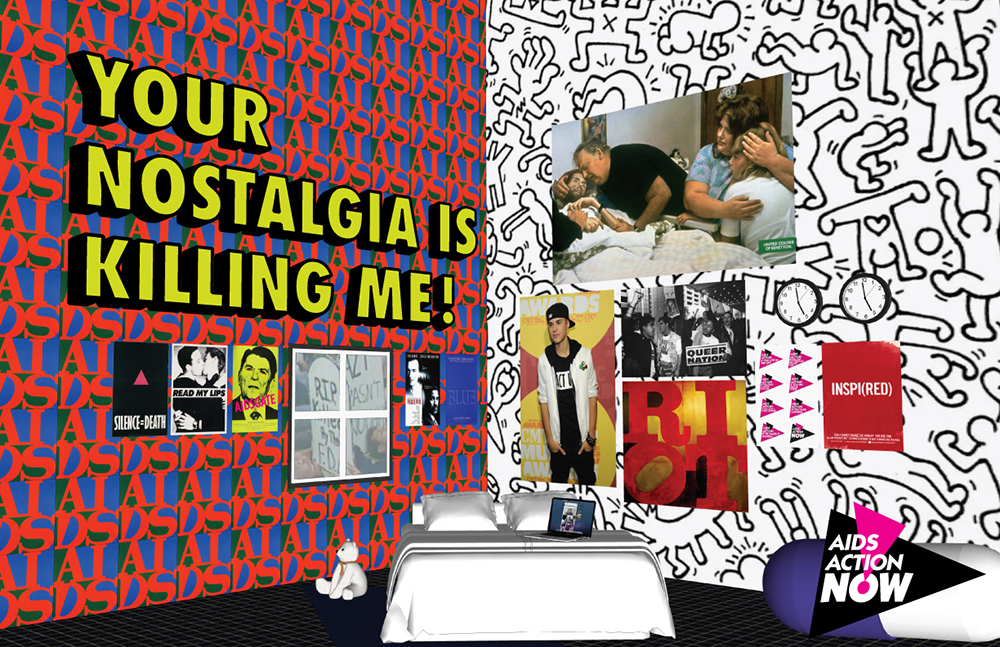 In her article "Forgetting ACT UP," Juhasz discusses two actions put on by the ACT UP Women's Caucus in 1988: the "showy, fun, and funny" Shea Stadium Women's Action, where demonstrators held banners during a Mets game, and a "direct education campaign of outreach to teenage girls at local high schools." Today only the Shea Stadium protest remains widely remembered, eliding much more intimate, less spectacular actions that also worked. "There's other kinds of archival work about these much more delicate, humble, endangered work and living practices, things that were also happening that just couldn't be in your face in the in the same culturally dominant way," Juhasz said.
There is enough material, dispersed across various archives, to assemble new histories that highlight the contributions of trans organizers. To piece together the materials presented in Forget Burial, Fink tapped into a network of existing trans scholars to find newsletters, zines, and other documents. These materials exist today because of the work trans historians, including Susan Stryker and Morgan M. Page, did to ensure their preservation. "The archives are incomplete as a result of all these different factions and processes of excluding people," Fink told me. "If you're trying to think about how people are going to get this information or find these histories, none of it is stuff you can just Google—you have to realize that what has been kept and who has kept it is a very important question."
One activist featured in Forget Burial is Mirha-Soleil Ross, a Canadian trans woman who copublished the zine Gender Trash from Hell from 1993 to 1995. After meeting her several years later, Page helped preserve Ross' archival materials, and then passed them to Toronto's ArQuives to be catalogued and stored. Without these archives, Page said that almost nothing of 1990s trans HIV/AIDS activism in Toronto and artists' responses would remain. "It's not like trans people are looking back and saying that we were being excluded from AIDS activist movements and from AIDS service provision in the past," Page told me. "In 1993 you have [Mirha] writing a whole zine about how trans women don't have any access to the AIDS service organizations that have popped up in Toronto, some of which still don't do anything for trans women today."
How to make the archives speak to present-day queer concerns is a question that the preservation of historic documents alone cannot resolve. Those who possess the institutional access to track down appropriate materials and properly organize and license them, as well as those able to circulate their work widely, are often disconnected from the people whose initial labor ensured the survival of the source materials. Too often these power dynamics can change the inflection of a story retold in the present.
These tensions received significant attention during the controversy surrounding the 2017 release of The Death and Life of Marsha P. Johnson. This documentary about Black activist Marsha P. Johnson and Latinx activist Sylvia Rivera, whose Manhattan-based STAR (Street Transvestite Action Revolutionaries) House provided shelter for trans people fleeing their homes, was directed by David France, a gay white filmmaker and journalist who had previously made the Oscar-nominated How to Survive a Plague, about the AIDS crisis. As his new film neared its release on Netflix, supported by grants from the National Endowment for the Arts and the Sundance Foundation, the activist Tourmaline, a queer Black trans woman who had previously worked at the Sylvia Rivera Law Project, accused France of stealing from her decade-long effort to collect materials on Johnson's life and make them more widely available. She further alleged that she and her producer Sasha Wortzel had been working on their own documentary on Johnson's life, a project that ultimately resulted in Happy Birthday, Marsha!, a short narrative film capturing Johnson in the moments before the 1969 Stonewall Inn rebellion. The dispute led to long and acrimonious conflict within the queer community. While investigations of the events suggest that France had been interested in creating a work based on Johnson's life since 1992, when he was commissioned to write her obituary for the Village Voice, his defensive response to Tourmaline's accusations that he had undermined her project in pursuit of his own nevertheless rankled many, who pointed out that France could debut a feature-length film on Netflix while Tourmaline struggled to pay rent on her Brooklyn apartment.
Although Tourmaline's digital archiving made Johnson's work more widely available, the contingency of copyright law and the unfriendly terrain of the commercialized web left the materials vulnerable to easy disappearance. One film that Tourmaline posted was taken down on copyright grounds by Brooklyn's Lesbian Herstory Archive. Tourmaline described making the film more widely available as "a form of direct action against assimilation and historical erasure of trans life."
Queer histories often tend to focus on a handful of cities. Some of the most important work in complicating what is known of the past is happening outside the most visible centers of activism, places where a history of civil rights victories is just beginning. In 1993 María Belén Correa and Claudia Pía Baudracco started the activist group Association of Argentinian Transvestites in Buenos Aires. Frustrated at the ongoing stigmatization and violence they faced, they began collecting photographs and other documents of trans people's lives in Argentina, and their work evolved into the Archivo de la Memoria Trans in 2012. "Our job is to save everything that we can, to collect these family photos," Correa told me. "Maybe not every young person wants to know more about the history, but we try to show everything so that we don't have the same violence in the future."
Today a collective of around a dozen people maintains the archive, and the group recently published a collection more than six hundred pages long. A larger, separate Facebook group of about 1,400 trans Argentinians across different generations shared memories that were later used in the book. Before the internet, much of this community building required meetings in a specific geographic space. Many people exiled from more conservative communities were pushed into cities, where trans people were more likely to find one another.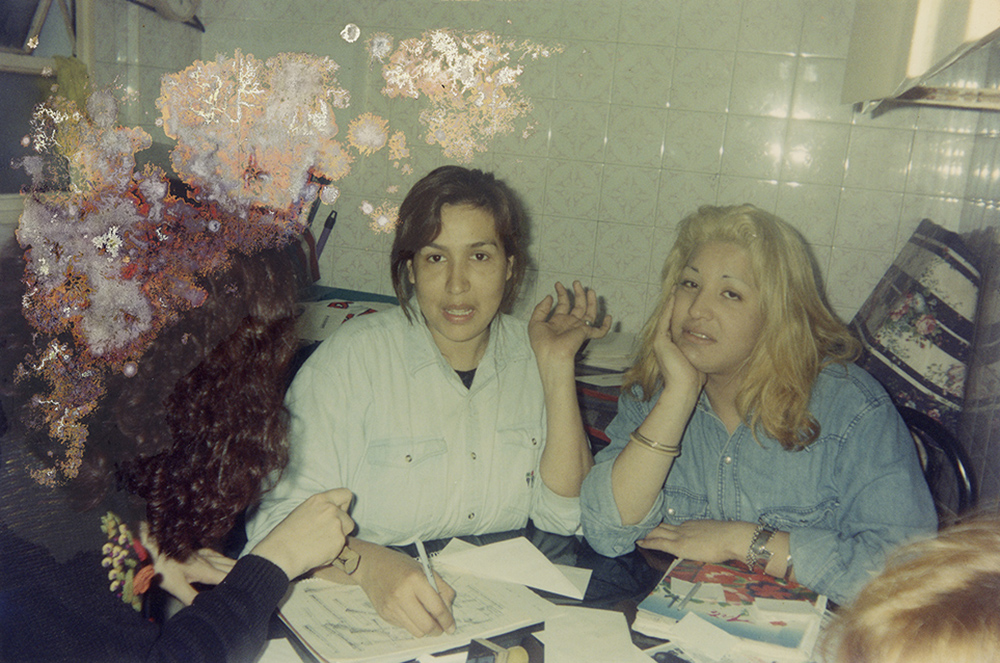 Correa and Baudracco's work helped ensure the passage of the Gender Identity Law in 2012, cited by the United Nations as a model for trans legal recognition and health care in Latin America. Its passage came too late for Baudracco, who died in 2012 at forty-two after struggling to access regular health care for much of her life. Yet now, as Correa noted, trans Argentinians have significantly greater protections than many other trans people in Latin America, and the ability to create an enduring document of their lives is a gift not afforded to so many others living under more repressive regimes. "The situation is so bad in Honduras, Guatemala, El Salvador, it's not even possible to talk about the history," Correa said, "because the things that happened in our past are now happening there in this moment."
In other words, it will never be enough just to remember the past. Archives are only part of the larger project of collective preservation. But the act of bringing archives to life is itself a kind of kinship that can sustain our ability to thrive when we lose a direct connection to those who should still be with us but no longer are. It takes care to figure out how best to relate to these absent presences, especially when it comes to lesser-known figures whose lives emerge from archival digging. In Trans Care, Malatino calls for "a historical witnessing in excess of a logic of succession, clear precedent and antecedent…These people are not our 'trancestors'—that word we sometimes use to position ourselves in relation to the pantheon of repeatedly memorialized trans subjects—but they are nevertheless deeply implicated in our current conditions of possibility."
One haunting moment in Peters' Detransition, Baby considers the fates of these people:
Those older generations of trans women died of HIV, poverty, suicide, repression, or disappeared to pathologized medicalization and stealth lives—and that's if they were lucky enough to be white. They left behind only scattered exhausted voices to tell the angry lost young when and how the pain might end.
For older generations, the losses continue to mount. Mexican-born and Queens-based Lorena Borjas, an activist and adoptive mother to many, died from the coronavirus in March 2020 at fifty-nine, after decades of supporting sex workers and interrupting the deportation and criminalization of undocumented trans women. She survived her first pandemic despite being HIV-positive and dedicated her life to ensuring that trans women had access to HIV testing, job training, and hormone-replacement therapy.
Fink finds that the act of stitching together disparate trans archives is one of the only ways in which contemporary queer existence can avoid being treated by outsiders as a mere ahistoric trend. While the difficulties that new queer generations face have shifted over the decades, Fink sees a utility in remapping the lessons learned from older generations onto the present; the resonances across generational lines outweigh the silences that will always remain. "My intention with the book is to show that we're not reinventing a wheel, but we're continuing many decades of important activist work," Fink said. "Especially with Covid, knowing that this isn't our first time up against a pandemic, where bad government policy decides who gets to live and who gets to die, we have a lot to draw on and learn from."