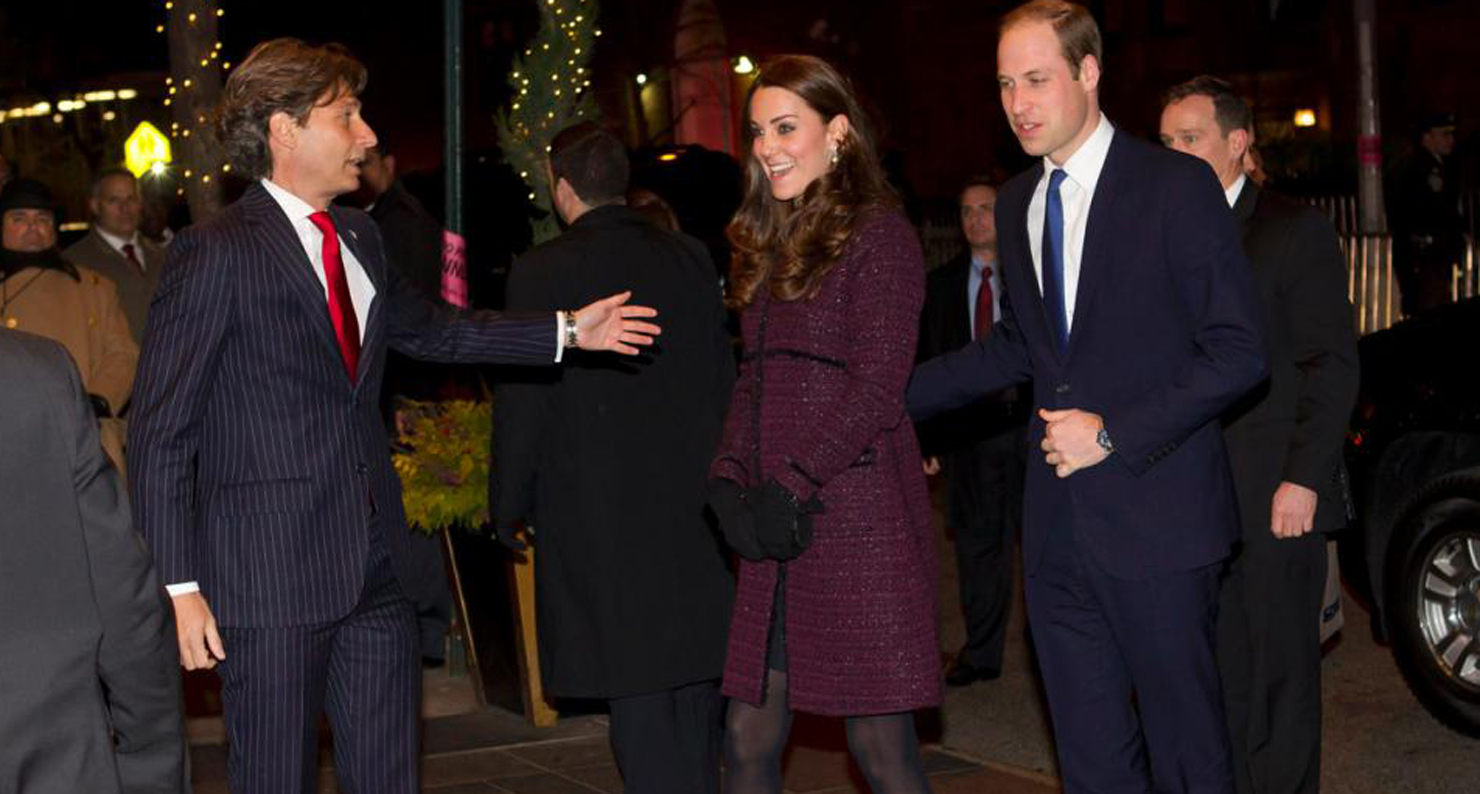 As Prince William and his wife the Duchess of Cambridge arrive in the United States this week, we thought it prudent to look back at the very first time our humble American shores were graced by the feet of nobles. In 1939, King George VI and his wife Elizabeth became the first British monarchs to set foot on American soil, and the process of readying the former colonies for their arrival was an arduous one. William Bullit, the U.S. Ambassador to France, wrote to President Franklin Delano Roosevelt about the needs and wants of their Majesties:
My onerous diplomatic labor since reaching Paris has been the extraction of these recommendations and I expect you to decorate me at once with the Order of the Royal Bathtub.

 

I ask for this particular decoration because the President of the French Republic, at vast expense, had installed in the Palais d'Orsay for the reception of Their Royal Majesties two superb bathrooms containing mosaic tubs with gold faucets with, during the stay of Their Royal Majesties, was never once used!

 

I may add that it has been indicated to me by the Government of the French Republic that the preferences of Their Majesties in the way of wines do not go beyond Veuve Clicquot and Pommery-Greno champagne of the best years. I have, therefore, prepared against the arrival of Their Majesties in Washington, one hundred bottles, which I shall be glad to place at your disposal provided the situation in Europe should seem to indicate that there may be some chance of Their Royal Majesties going to America. My parsimony is motivated by the fact that the grand smash seems fairly imminent. 
After Bullit's official sign-off came the enclosure of a four-page list of instructions, the highlights of which include reading and towel preferences of the royal couple:
In the Queen's wardrobes, hangers should not be placed too high, since Her Majesty seldom wears dresses with trains, and her dresses should be easily reached.

 

Warm, but light, blankets, with a silk cover.

 

Ash trays, matches, cigars, and cigarettes for the guests, His Majesty having his own cigarettes.

 

No toweled bathrobe. His Majesty prefers large bath towels. 

 

Special linen room for the Queen, enabling her second maid to press gowns and linen without the attendance of any outsider.

 

Newspapers (for their Majesties): The Times, Daily Telegraph, Le Figaro, Daily Sketch.

 

Should never be produced: Daily Mirror, Sunday Pictorial, Daily Mail (read, however, by part of the Suite and the servants), News of the World, Daily Express.
The full text of Bullit's letter to FDR is available at the Franklin D. Roosevelt Library and Museum at Marist College.