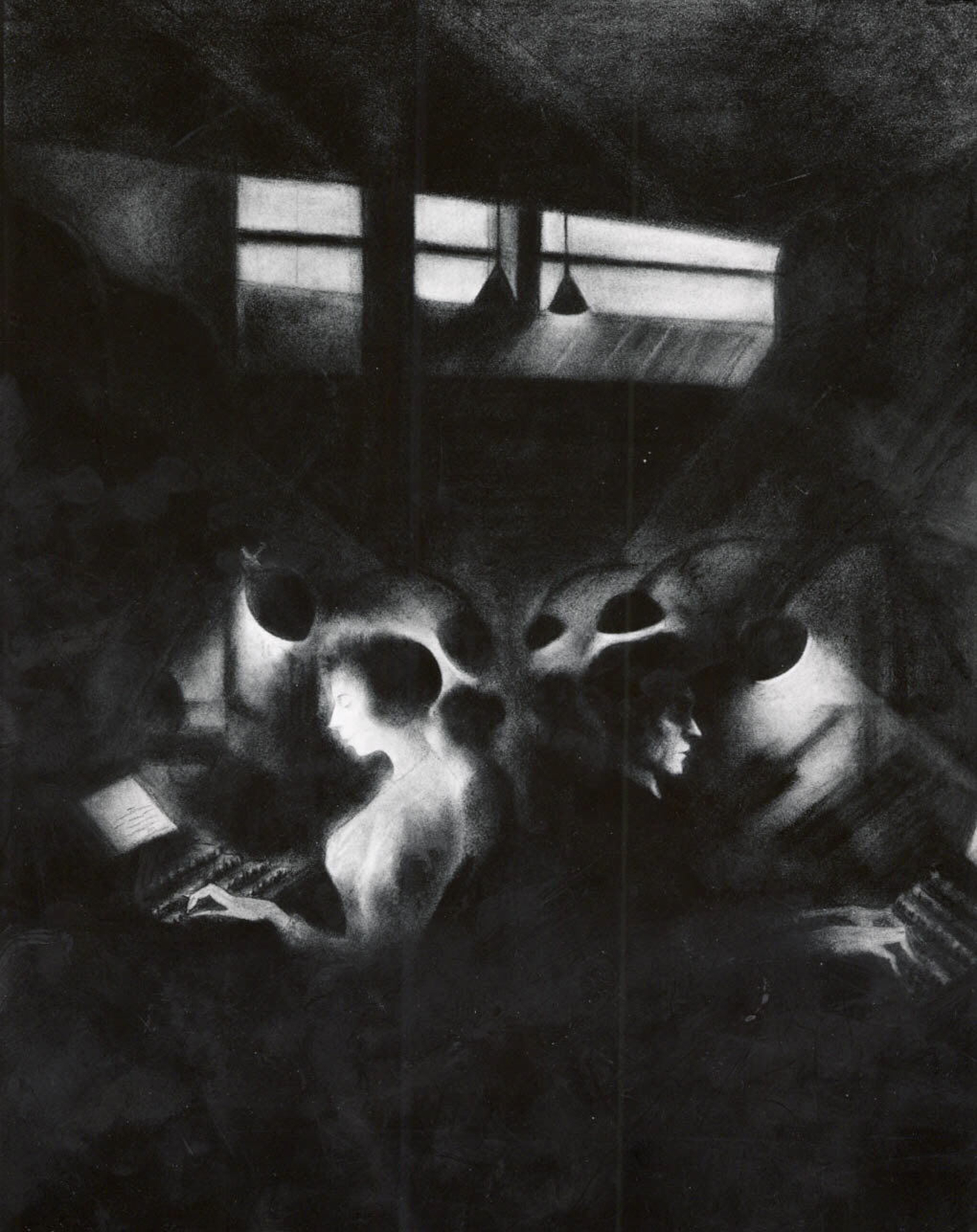 Equal Work/Equal Pay, by Joseph Stella, 1918. The Metropolitan Museum of Art, Gift of Mary van Kleeck, 1954.
• On the art of summing up Ulysses S. Grant: "The problem for a Grant biographer is this: how to keep a critical eye on the old soldier who so earnestly desired to be remembered as a healer and reconciler of post–Civil War memory at the very time the toxic and violently racist world of the late nineteenth century began to defeat him." (The New York Review of Books)
• Reading Homer to understand how the ancient Greeks perceived skin color: "Looking into the past and training ourselves to see with the eyes of other cultures, are powerful ways of denaturalising our inherited conceptual categories, and of recognizing that they are not inevitable." (Aeon)
• Very literal rock stars: "The Original Monstre Rock Band was the creation of Joseph Richardson, a stonemason from Keswick, England. Richardson had created what he called a 'rock harmonicon,' one of a class of instruments called lithophones, which feature stone bars shaped, tuned, and assembled in the style of a modern mallet percussion keyboard, such as a xylophone or glockenspiel." (Atlas Obscura)
• The backstory of a John Singer Sargent painting. (British Library)
• Scientists found strains of hepatitis B in ancient skeletons—one was a farmer born in Germany 7,000 years ago. (The New York Times)
• Happy Mother's Day from Nietzsche and the ancient Greeks.
• This week in obituaries: a woman who wanted to be a racehorse trainer and ended up editing Lawrence of Arabia, a barefoot runner, a tattoo artist, and a man "whose inventions are everywhere."