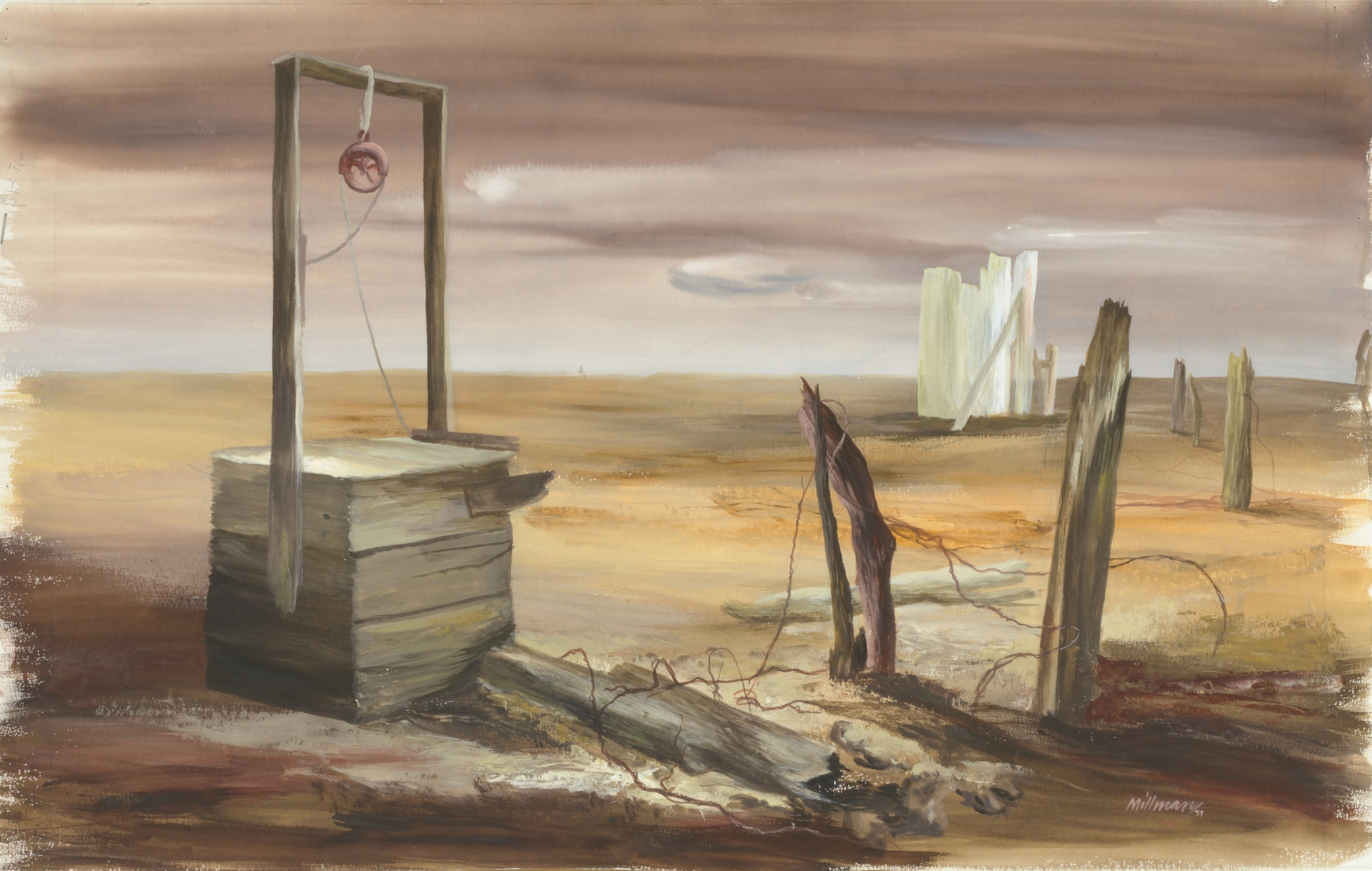 What happens to the past as Earth's climate changes? Three charts from the Fall 2019 issue of Lapham's Quarterly, Climate, explain what appears, and disappears, in the wake of warming temperatures and melting ice. Here's a peek at the findings.
---
Decline and Fall: on the ruins and remains that are being eaten away by climate change.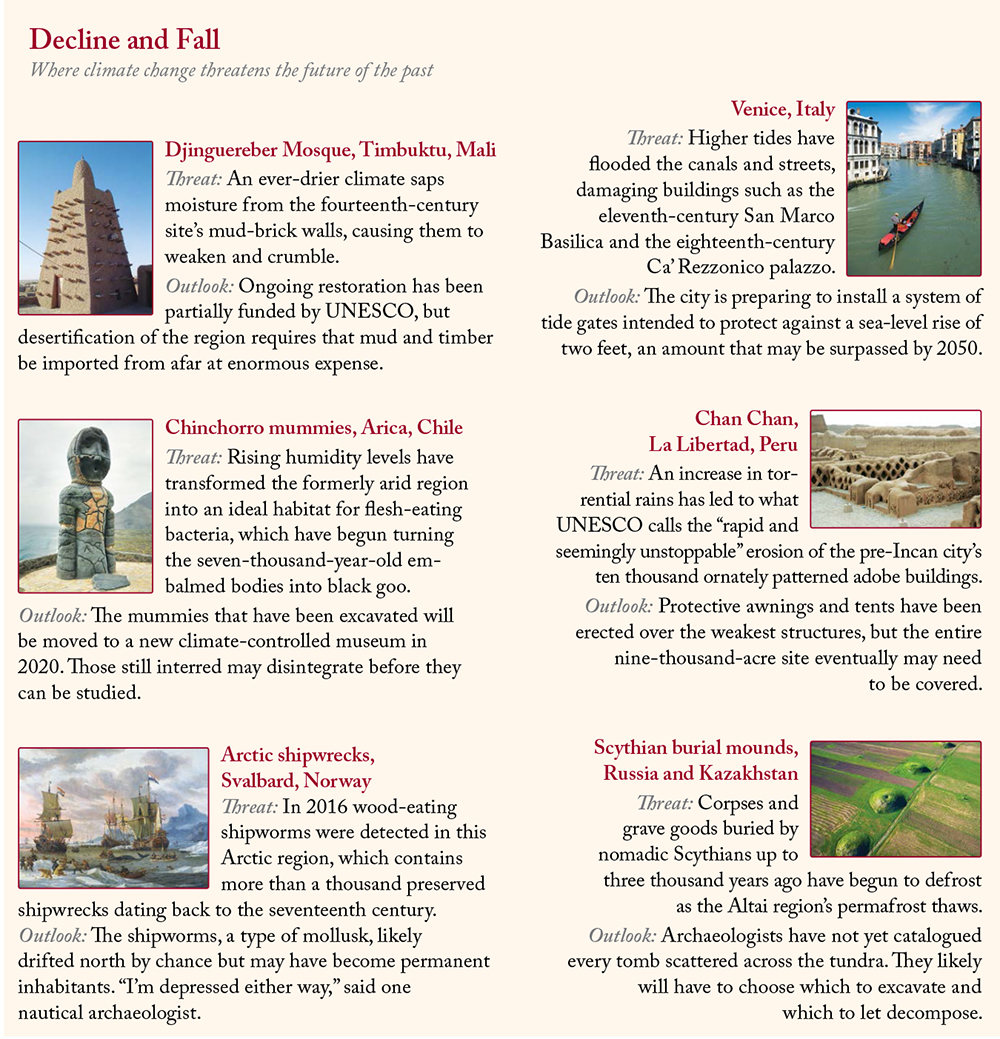 Out of Cold Storage: puppies, anthrax, and woolly mammoth tusks—or what lies beneath Earth's melting ice.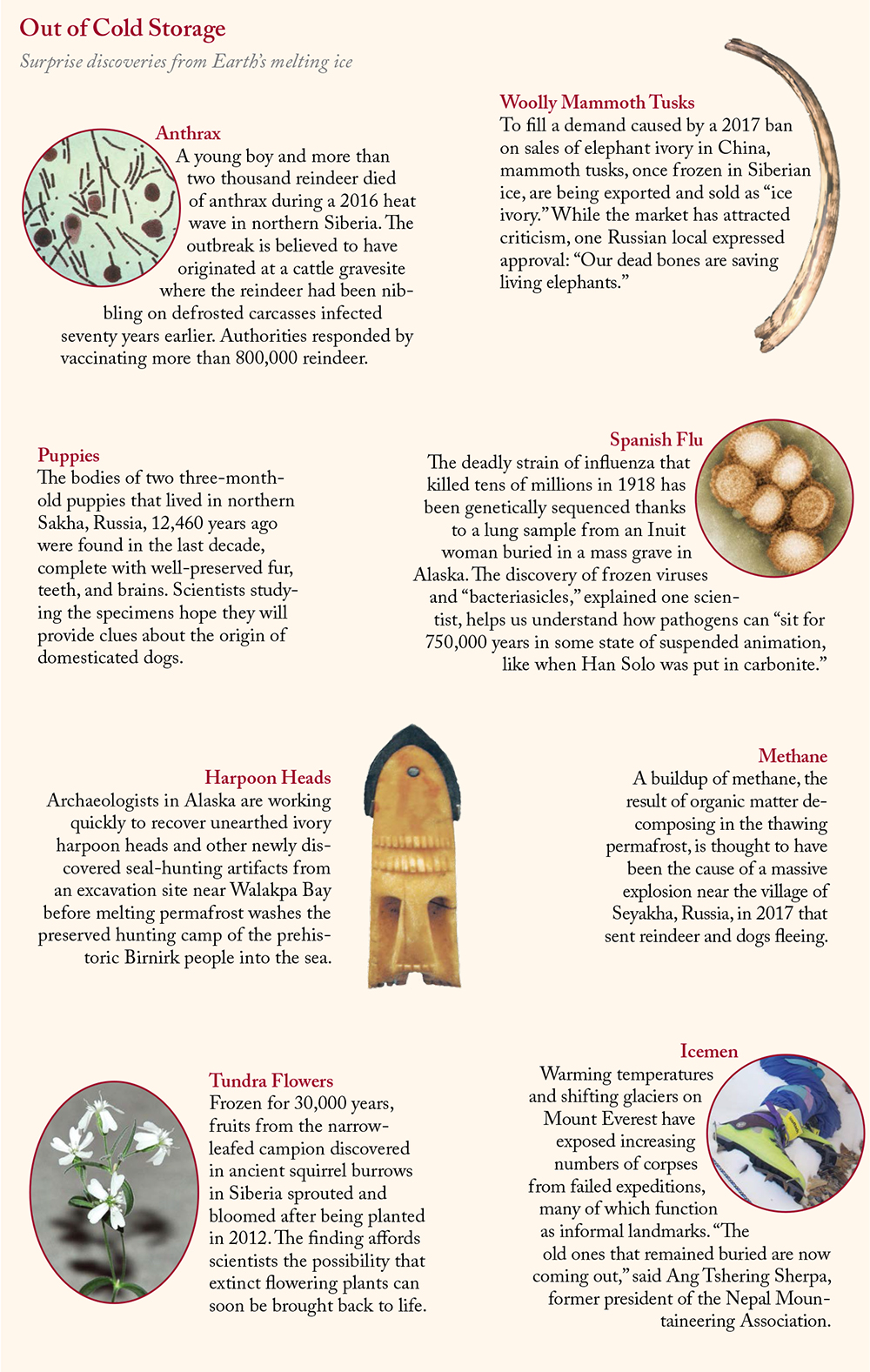 The Opportunists: kudzu, cockroaches, fungi, and other species that will likely still be here when we are gone.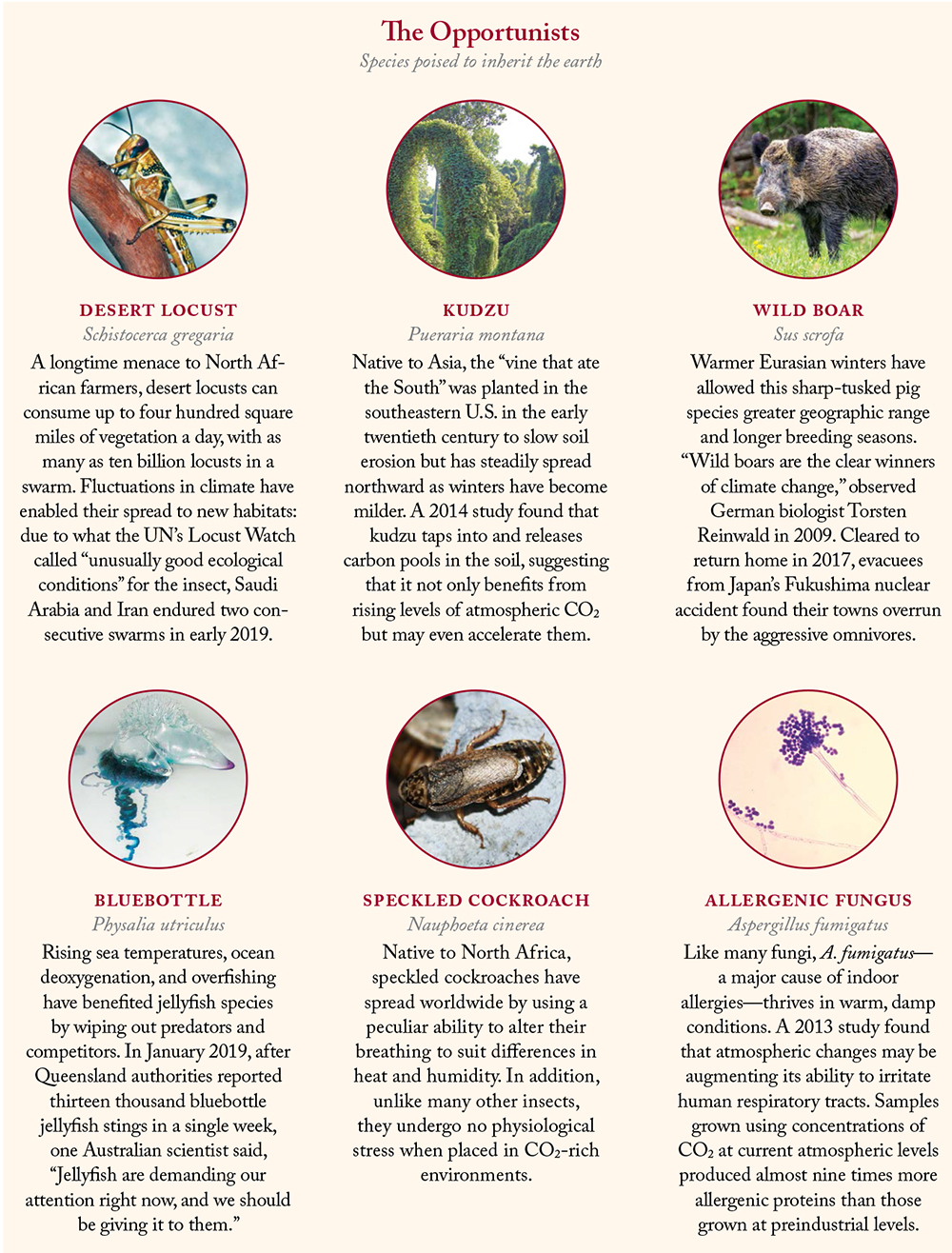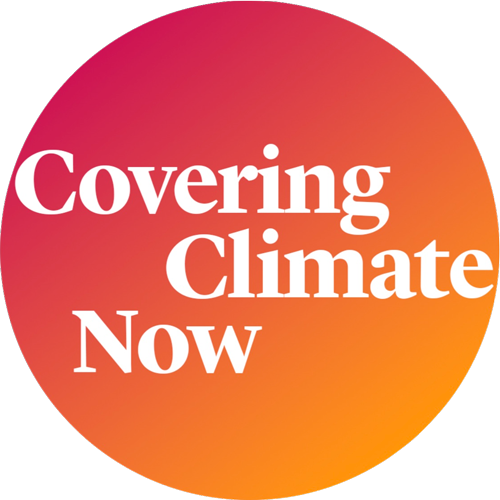 This story is part of Covering Climate Now, a global collaboration of more than 300 news outlets to strengthen coverage of the climate story.