Tomorrow Lapham's Quarterly launches the fall 2019 issue, Climate. New essays by Philipp Blom, Kyle Harper, Lewis H. Lapham, Thomas Meaney, and Astra Taylor and Voices in Time contributions from Aristotle, Octavia E. Butler, Susan Fenimore Cooper, R. Buckminster Fuller, Kalidasa, Lucretius, Karl Marx, Ovid, Ptolemy, Pu Songling, W.G. Sebald, Mark Twain, H.G. Wells, and many others consider the influence of—and the influences on—climate from ancient times and into the future.
The Quarterly is one of more than three hundred news outlets from around the world participating in Covering Climate Now, a project cofounded by CJR and The Nation and aimed at strengthening the media's focus on the climate crisis.
To mark the beginning of a week's worth of climate coverage, in the lead-up to the United Nations Climate Action Summit in New York on September 23, we're sharing a preview of the new issue: Climate Change Goes to Hollywood, a chart that helps you find out which cli-fi disaster movie you're trapped in.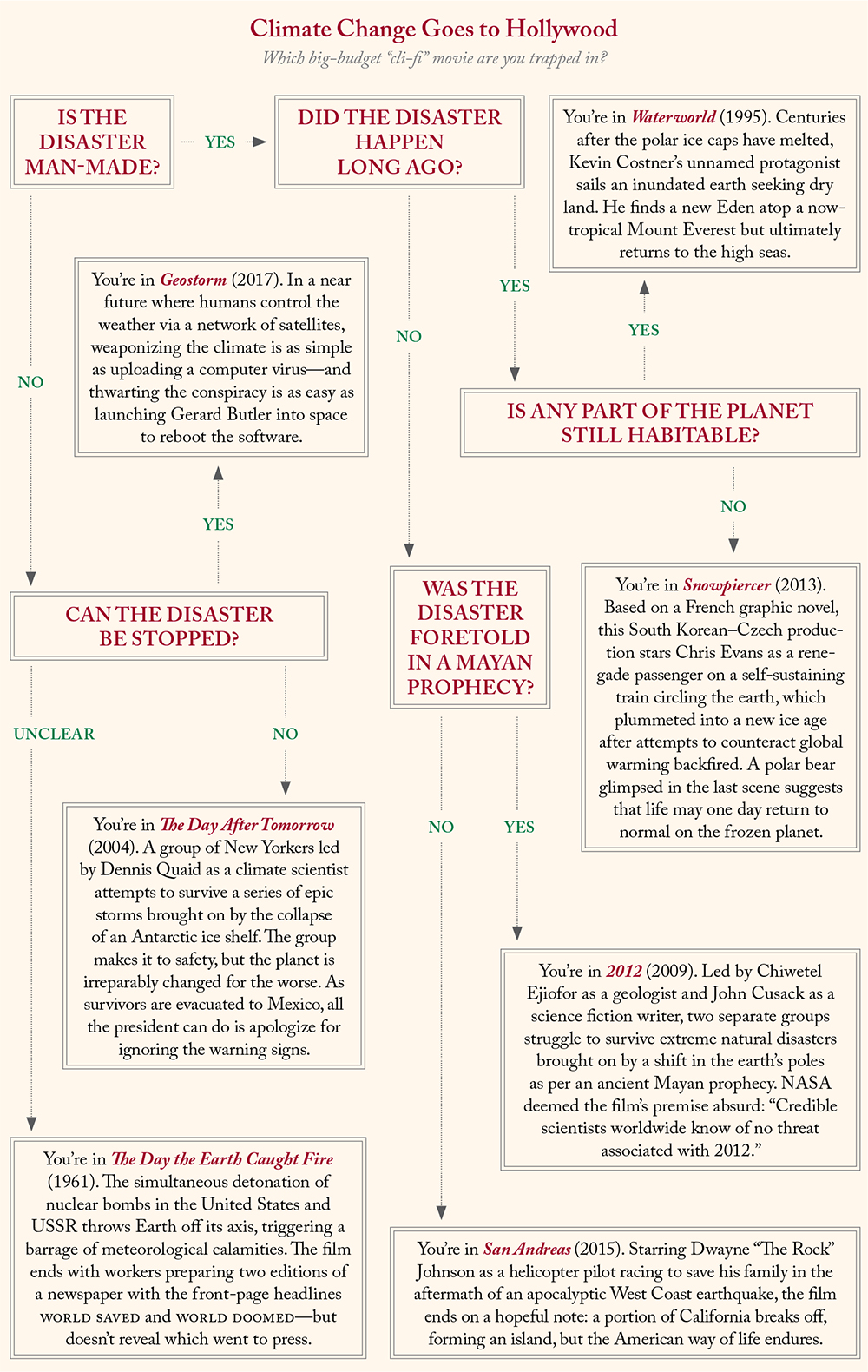 See eight more original Charts & Graphs tomorrow, when Climate launches.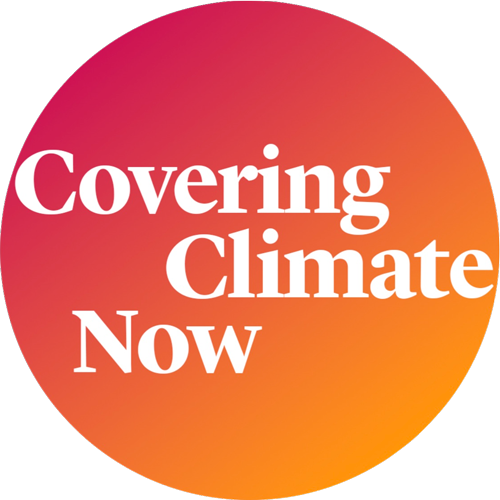 This story is part of Covering Climate Now, a global collaboration of more than 300 news outlets to strengthen coverage of the climate story.